The Chinese glove industry is famous for its diverse range of products, competitive prices, and advanced manufacturing technology. It is a preferred choice for many overseas companies seeking high-quality glove suppliers.
Today's post aims to provide relevant information on importing gloves from China, and I bet it will undoubtedly be beneficial to your business.
Shandong: production base of ski gloves and safety work gloves
Jiaxiang County in Jining is a gathering place for the glove industry, and it is the "Hometown of Chinese Gloves". The annual production capacity of glove products in this area reaches 80 million pairs. It is the largest producer of thermal gloves for sports like skiing.
Zhongcun Town in Linyi holds the prestigious title of the "Famous Town of Safety Work Gloves". It has an annual sales volume of 3.5 billion pairs of gloves. And it is the largest production base for labor protection gloves. The products receive high praise worldwide.
      Connect direct glove factories
Zhejiang province: various glove types
Ningbo, Yiwu, and Wenzhou cities are the main areas where glove factories are concentrated in Zhejiang province. These areas produce various types of gloves, including industrial, medical, and household gloves, which are exported worldwide.
If you go to Yiwu, you can find many suppliers wholesaling gloves on the second floor of the Yiwu International Trade City District 4. They offer a variety of styles, materials, and sizes of gloves to meet the needs of different customers. JingSourcing is located across from Yiwu International Trade City and can assist you with offline purchasing of various glove styles.
Furthermore, it is worth mentioning that Wenzhou has many leather factories producing various leather products including leather gloves. The gloves are famous for their high quality and exquisite workmanship. If you are interested in importing leather gloves, just contact us.
Tangshan in Hebei: the hometown of medical gloves
Luannan County in Tangshan has established the production of medical gloves as a key industry, and built a base for the medical glove industry.
The annual production of PVC gloves and nitrile gloves exceeds 15 billion pairs, meeting the order demands from Europe, America, Japan, South Korea, Southeast Asia, and other regions.
                   Connect direct glove factories
Dongguan in Guangdong: leading the fashion trend
Guangdong Province, with the city of Dongguan as a key manufacturing center, is famous for its production of fashion gloves and leather gloves. The cluster in Dongguan specializes in producing high-quality gloves for fashion brands and luxury markets.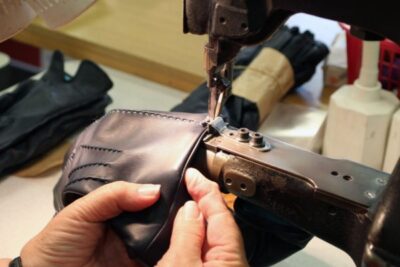 Connect direct glove factories
Jiangsu gloves: high-end and superior quality
Jiangsu province is a significant region for glove production in China, particularly in cities like Suzhou, Yangzhou, and Nantong. These areas are famous for manufacturing silk gloves, cotton gloves, and knitted gloves.
Glove manufacturers prioritize high quality, using advanced techniques and strict quality control to meet international standards and customer demands.
JingSourcing assists your glove import business
As a leading sourcing company in China, JingSourcing has successfully assisted over 4,000 clients in wholesaling and customizing products from China, with a significant proportion of importers focusing on gloves.
We have our glove factory database, allowing us to quickly match suitable manufacturers at factory prices for both wholesale and custom orders. Our advantages include:
We select the ideal materials and employ top techniques to create patterns.
JingSourcing can provide a wide range of glove material options, including leather, cotton, knitted fabrics, synthetic materials, and more. If you are unsure about the most suitable material, we can recommend the best glove material based on your usage needs and budget.
Additionally, when it comes to patterns, if you already have your design patterns but are unsure how to present them on gloves, we can offer assistance and advice. We are well-versed in various techniques and can help you select the most suitable one according to your requirements, budget, and desired outcome.
While if you don't have any ideas, our professional design team can also offer creative and customized pattern designs for you too.
Embroidery: There are two forms of embroidery on gloves: direct stitching of patterns with needle and thread and patch embroidery. Regardless of the form, embroidery adds unique patterns and decorations to gloves, making them more personalized and textured.
Printing: Common methods for printing patterns on gloves include digital printing and heat transfer printing.
Among them, digital printing has the advantage of no color quantity limitation and the ability to achieve complex and gradient color patterns. It is charged on a printed area (square meter) basis.
Heat transfer involves the printed pattern onto the glove fabric through heat and pressure, allowing the pattern to blend with the fabric and create a leather-like effect. The cost is calculated according to the size of the pattern and the number of orders.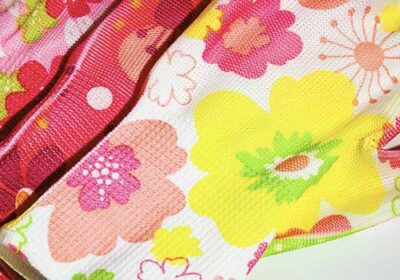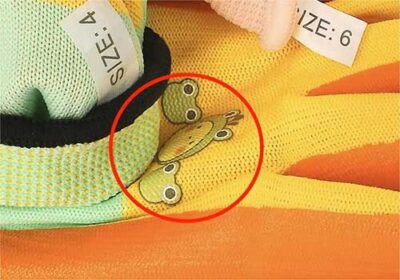 Heat transfer printing on gloves
Knitting: By selecting different colors of yarn and knitting techniques, a wide range of patterns can be achieved, including stripes, plaids, floral designs, and geometric patterns. These patterns create a diverse array of visual effects and textures.
Get Your Design Best Presented
We have a manufacturer database to support gloves with various styles and designs.
In addition to the regular glove types available on the market, we can also accept various styles and designs of gloves for you to choose from.
For example, we can add artificial flowers and feathers to the gloves to enhance their elegance and sophistication, making them suitable for weddings, evening events, or formal occasions.
If you want to stand out at a party, we can incorporate elements such as diamond crystals and sequins on the gloves to create a unique and dazzling look.
Contact JingSourcing for Gloves of Unique Styles