Wooden toys are like an empty slate where babies can creatively bask out critical and distinctive ideas to solve problems. They are safe compared with plastic toys, just as research showed that the chemical Bisephenol-A in plastics is a factor behind the hormonal disruption.
Wooden toys give children the thrilling warmth of nature and are perfect for rough treatment. They are solid and durable, with the inherent ability to pass to the next generation.
I have carefully compiled the wooden toy brands for you, many best wooden toys in history came from these brands. For the sake of ease while reading, I have organized the brands into two distinct segments:
Some toy brands have built a track record of excellence and uniqueness in their brand and products in general. International famous brands are companies reckoned with distinction globally and whose toys are tagged unique and excellent.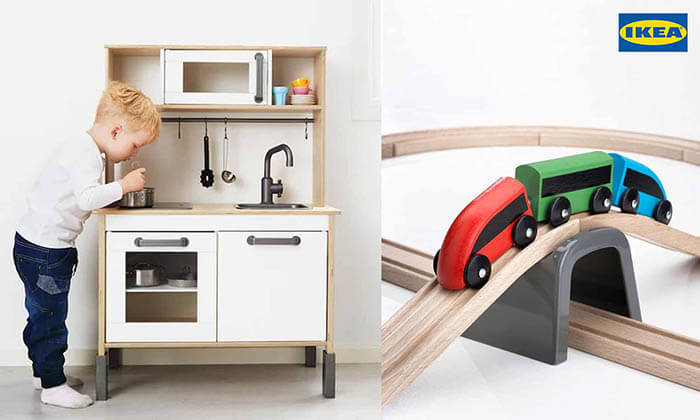 The Ikea brand founder Ingvar Kampard had a dream to establish a good life for many irrespective of the size of his wallet. Successive years have shown this brand's track record of inspiring the world through its unique products.
Each product from Ikea has this touch of quality inherent in them, even in their toys – there is no exception. The Ikea brand believes wooden toys have this quality, natural and strong material that never goes out of style. Some unique wooden toys from this brand include; the Lillabo 3-piece train set, the 20-piece basic train set, the Duktig Play Kitchen, and more.
Interestingly, the 3-piece Train Set can take your child around the world with both goods and passengers. The train set features a cargo car, a steam locomotive, a modern locomotive, and more. This train improves your child's concentration mastery and hand-eye coordination.
The Ikea brand is a world of inspiration for children. Visit Ikea's official website for more information about the brand.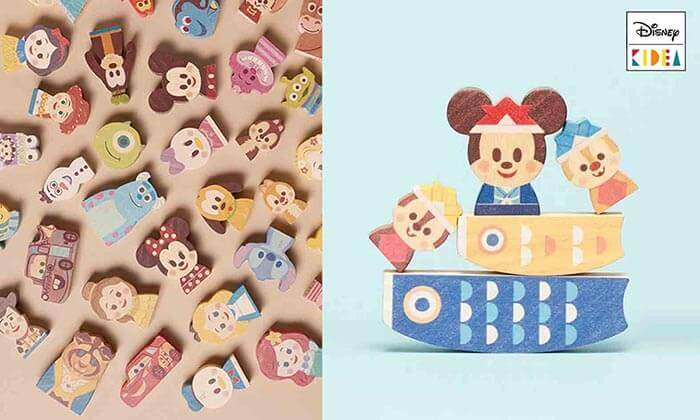 The Disney Company has a mission to fascinate and inspire people around the world. Several innovative mechanisms inculcated by these brands have led to the possibility of this vision. Interestingly, Disney makes it possible for children to examine and enjoy their favorite cartoon characters through their terrific toys.
Disney gives children a collection of thrilling toys – action figures, learning toys, puzzles, plush animals, and more.
The Disney Toy Story Wood Puzzle is colorful graphics portraying children's favorite characters. It features five wood puzzles and a wooden box for storage.
It has a dimension of 11.73 x 8.98 x 1.85 inches with a 1.37 pounds weight.
There are a lot more wooden toys. You can visit Disney's official website to check more toys.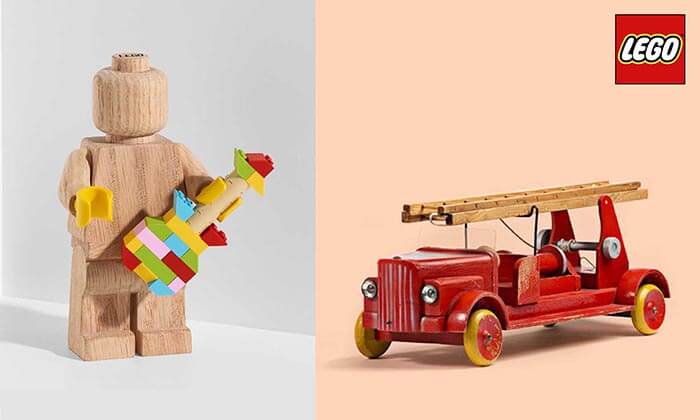 Lego toys have been reckoned with quality and excellence right from our older generations. Most parents will not forget the 1930 most successful wooden toy – the wooden quacking duck. Today's Lego wooden toys still retain the craftsmanship and quality present in olden wooden toys.
Being a carpenter – Ole Kirk Christiansen enhanced their versatility and distinctiveness in using the best wood during production.
This toy features various children's wooden kitchen utensils. Children can learn basic kitchen etiquette right from a tender age with this particular toy. It has a general product size of 60 x 30 x 93cm, making it durable to handle.
Toys from the Lego toy company are all eco-friendly and non-toxic. Besides, the toys have a MODEL toy style perfect for children. Also, each toy meets all the U.S safety toys standards.
You can visit Lego's official website to know some unique features of this brand.
4. The Fisher-price Toy Company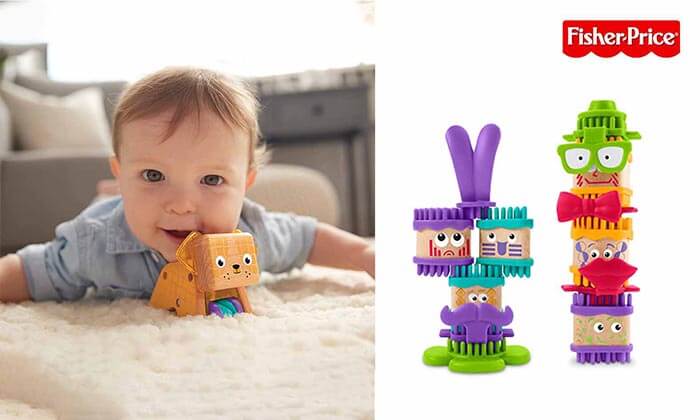 For over 90 years, the Fisher-price brand is known for producing imagination-appealing, stunning and funny toys. The 1931 Doctor Doodle wooden toy was one of the favorite toys that made the Fisher-price a distinctive wooden toy brand. In 2016, one of their toys received the Toty award winner.
Fisher-price has many incredible wooden toys designed to improve baby's curiosity, critical thinking, and fine motor skill. Examples include; the Surprise Inside Shapes Wooden Toy Set, the Wooden Rainbow Dolls, the Wooden Pattern Block Set, the wooden toy car, etc. They are all thrilling wooden toys from the Fisher-price brand.
The toy is designed with Beachwood as its raw material and weighs 1 pound. The toy features different shapes like triangle, cylinder, triangle, and square.
The wooden toys designed by the Fisher-price toy company are all non-toxic and fun. Besides, all the Fisher-price toys meet all the U.S toy safety standards – CPSC, ASTM, etc.
Visit Fisher-price's official website to learn more about their stunning toys.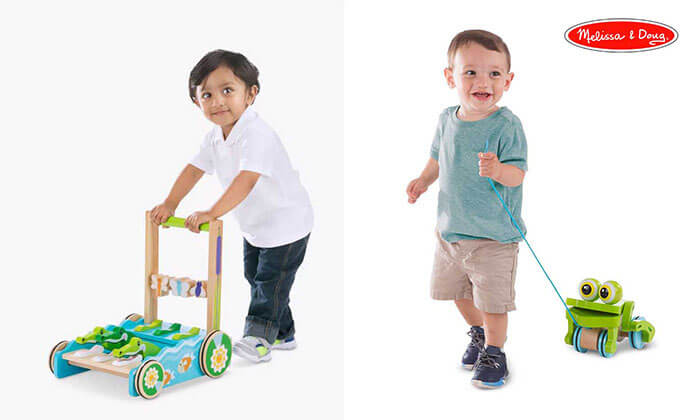 The Melissa & Doug brand has the mission to incite the intuition of children. They design unique wooden letter alphabet magnets for lettering, ordering, sorting, etc. This product gives children the opportunity to explore their creativity while reading.
The Chomp and Clack Alligator Push Toy, First Play Wooden Animal Stacking Toy, The Pull Frog Toy, and many more, are other terrific wooden toys from the Melissa & Doug brand.
The Chomp and Clack Alligator Push Toy feature a wooden walker, three chomping alligators, fish on wheels, spinning butterfly, etc. It features 11.75 x 15 x 15cm.
Melissa & Doug is rated one of the best global toy brands. Visit Melissa & Doug's official website to learn more about this unique brand.
Kidkraft is another unique wooden toy brand whose toys amplify and enrich childhood. Their dollhouses, trains, play kitchens, and a lot more have won awards invariably from experts. With over 50 years of consistency in over 90 countries, Kidkraft toys have brought an infinite smile to many children.
Their particular dream dollhouse features 14 pieces of furniture, a sliding elevator, a working door, four rooms, and many more. This wooden toy features composite wood as its raw material, which makes it durable and long-lasting. The toy has an item weight of 3.52 ounces and a product size of 36.60 x 14.00 x 47.20 inches.
Each toy from the brand passes a safety test before they supply to the market. Product quality is the brand's emphasis which makes each toy possess inherent features to pass from one generation to another.
Visit Kidcraft's official website to learn more about them.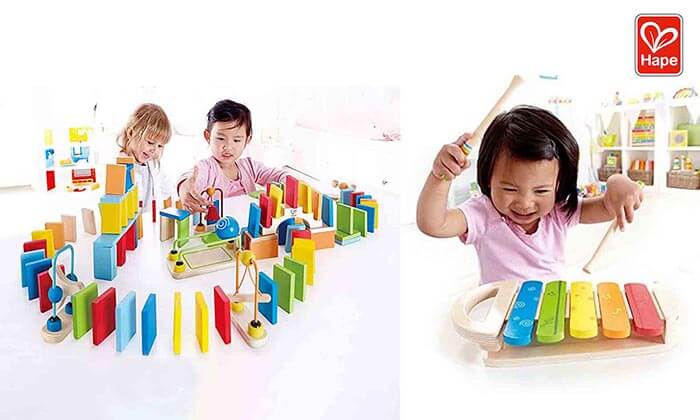 These brands are known for producing high-quality toys for children in different age groups. They are all building their reputation to match global standards. Many of these brands have received awards from several countries for excellence.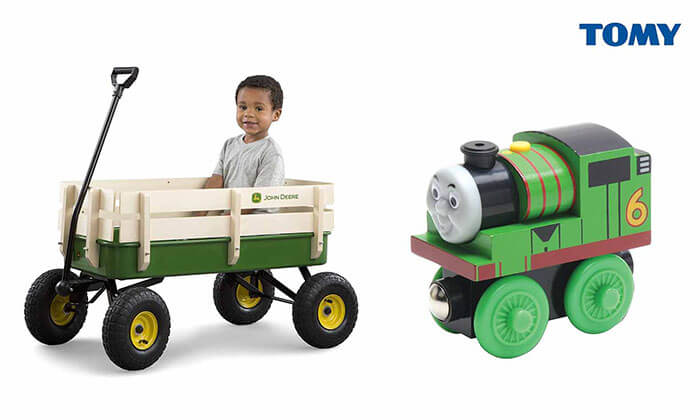 Tomy International is a toy brand with a mission to make the world smile. It's a priority to them to offer innovative, high-quality, and valuable toys for children. Teamwork, agility, quality, and many more, are significant values of Tomy International.
Tomy International is a master in producing innovative toys in different categories. From action figures to outdoor toys to plush to vehicles, and a lot more for various age groups. The brand also produces wooden toys like the John Deere Stake Wagon. The wagon features wooden stake sides, high-quality steel construction, long-lasting tires, etc.
Other stunning toys from Tomy International include;  Sonic The Hedgehog Plush Stuffed Toy, John Deere Tough Tractor, Tomica Set of Die-Cast Vehicles, and many more.
Visit Tomy's official website to learn more about Tomy International.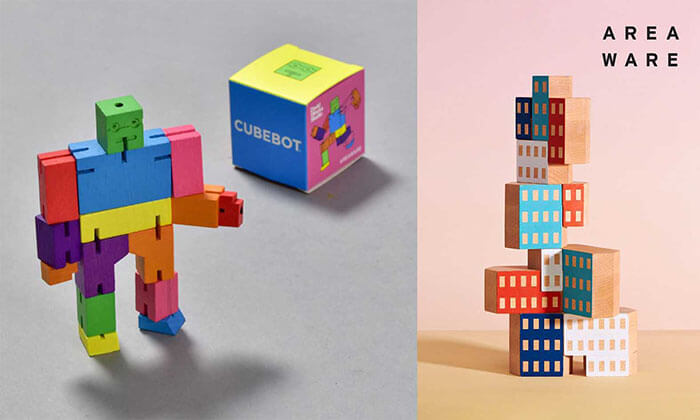 The Areaware Brand is a small team of designers based in New York, Brooklyn, and Columbus. Areaware designs a beautiful collection of baby building blocks perfect for baby builders.
The Areaware Blockitecture features New Zealand Pine as its raw material. It weighs 8 ounces and a dimension of 5 x 5 x 5 inches.
Apart from their wooden balancing blocks, they have some other stunning wooden toys such as; rigid cutebot robots, snake blocks, croc piles, etc. Areaware ensures each toy is made from the best forest wood, giving the best in all.
Visit Areaware's official website to learn about more.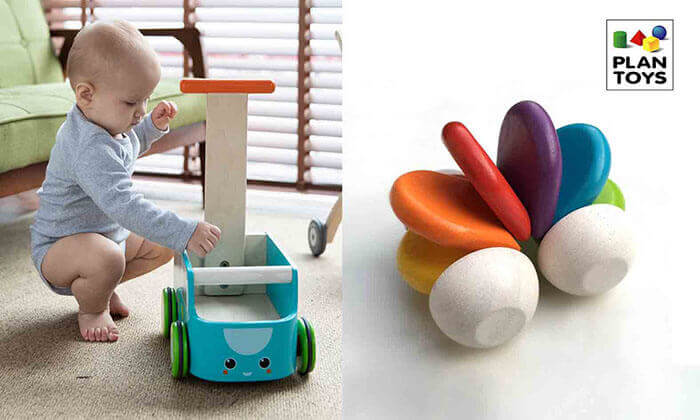 The PlanToys brand considers each step during design. The founder established the brand as far back as 1981 with a track record of distinction in each toy designed. Within 40 years of service, the PlanToys has received over 70 awards from 11 countries for its excellence.
The PlanToys brand has a mission of implementing sustainable ways, sustainable materials, and sustainable minds in each design. The brand's first designed toy – Geometric Sorting Board, has the same quality as the latest toys created by the brand.
Several wooden toys, such as; active play, puzzles, building blocks, and many more, are among the incredible toys from this unique brand. The award-winning PlanToys Wooden Baby Car Toy is another terrific toy from the Plantoys brand. The car features six colored disks. The car weighs 4.6 ounces with a 3.94 x 2.76 x 0.31 inches dimension. The PlanToys Wooden Baby Car features non-toxic paint and chemical-free rubberwood.
PlanToys makes available other exciting toys perfect for babies. You can go through some other toys from the brand through PlanToys' official website.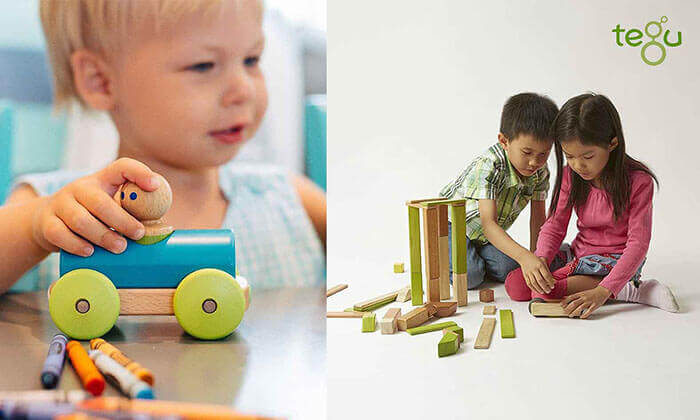 The Tegu brand believes in children's innovation and critical thinking. As a medium of exploring their mission, they optimized children playing items as a medium of creativity.  They design wooden magnetic blocks and other toys to spark up the intuition of children. Tegu believes playing is a medium of learning!
They established the company in Honduras. They design unique blocks that develop babies in fine motor skills and even problem-solving as they grow.
Visit Tegu's official website for details.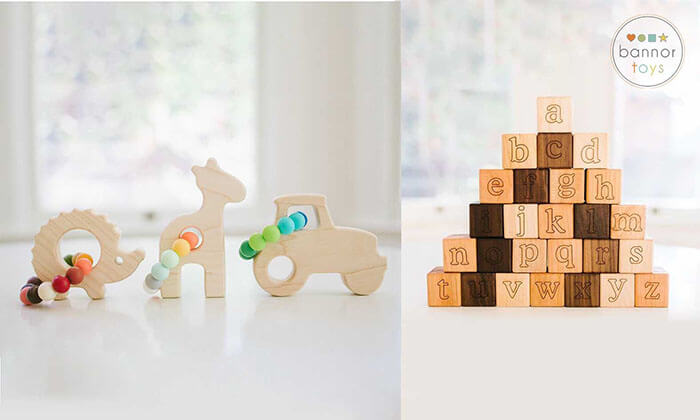 The Bannortoys had the vision to create modern wooden toys that will incite the children's creativeness in which trendy battery-operated toys can't do. They accomplished this vision of excellence.
Today, the Bannortoys handmade alphabet block is an excellent toy for children's playing and mental improvement. Inscribed on it are several designs for intuitive learning and imagination.
Among others, the intriguing thirty-six ABC & 123 Blocks is a great educational tool to improve kid's spelling, counting, and motor skills. These blocks feature walnut hardwoods as their raw material, with educational designs engraved on both sides of the blocks.
Bannortoys has been producing quality wood toys as far back as 2011. Visit Bannortoys' official website to check more.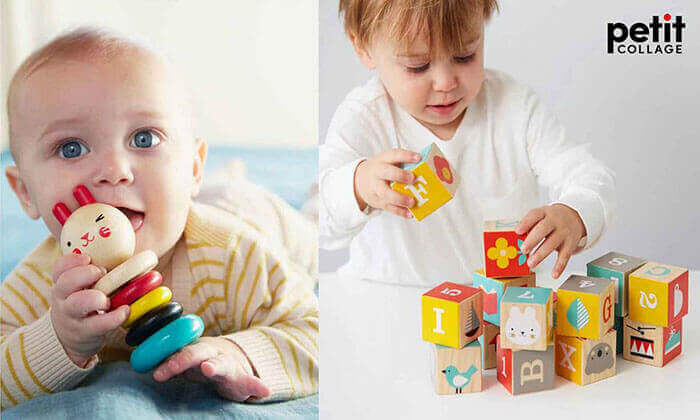 The Petit collage brand designs its products in recognition of the health of children and ecology. The brand won several awards in recent time, such as the Made for Mum's Toy Award 2019, Gold Junior Design Award 2018, and many more.
The Petit Collage brand produces a range of children's toys. Among others, the Petit Collage Wooden Baby Rattle is a colorful charming rattle. It features FSC-certified wood as its raw material.
The toy features five colorful rings that make a sound when shaken and a dimension of 2 x 2 x 4.5 inches.
The Petit Collage ABC Wooden Block and a lot more are other thrilling toys from this brand.
Visit Petitcollage's official website to explore more.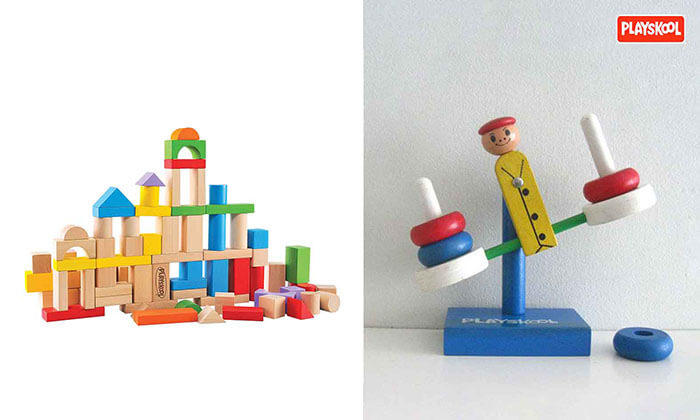 Two women in Wisconsin established the Playskool brand as far back as 1928. They had a mission to design toys to keep children busy learning, playing, using their senses, and having fun. As of today, Playskool is known for producing high-class and quality toys for infants, toddlers, preschoolers, and a lot more.
Toys such as kid's puzzles, building blocks, wooden balance scale, and many more are stunning products designed perfectly for children at different age range.
The branding of each toy will give babies that irresistible craving and an infinite wow look. Their toys are in different categories, age groups, and prices.
Visit Playskool's official website right away to know their uniqueness.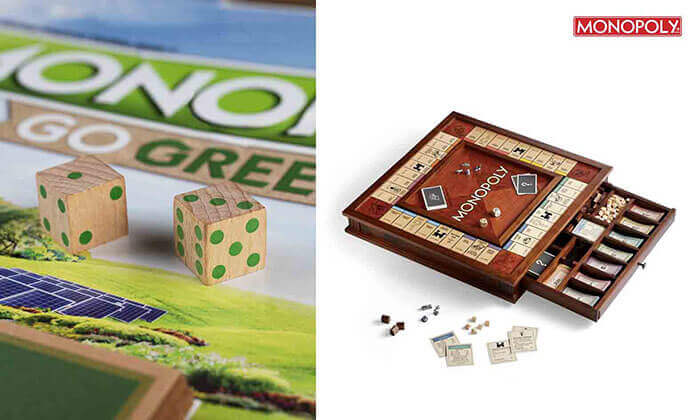 The Monopoly brand is another particular brand from Hasbro gaming known for designing an incredible board game. Each of their toys features distinction and excellence.
The Monopoly toy brand is also a lover of wooden toys. The brand's Go Green Edition Board Game is one of the incredible products from the brand. The game enables players to buy, sell, and trade properties. It features the game board, money, cards, storage bag, greenhouses, dice, etc. The greenhouses and dice have FSC certified wood as their raw material.
The Monopoly brand has several editions of the game board, toy story, and a lot more. Visit Monopoly's official website.
The End
We are Jingsourcing, a leading sourcing agency based in China. We've been helping importers source all kinds of toys at the most competitive wholesale prices since 2015. If you are interested in importing wooden toys,  make sure to leave a comment here or CONTACT our toy sourcing specialists to help you.