Coronavirus has a tremendous impact on the world economy and people's lives. In February, the Chinese government gave up economic growth for the whole month, and the whole country has been locked down for the whole February. The spreading of the virus was well controlled in the middle of March, but the situation in other countries is still not optimistic.
Because of the epidemic, people who do international trade business including many of my clients must face many problems. For example, how does the Coronavirus impact your business if you are importing products from China? And are there any business opportunities that will even develop better in the short future because of this epidemic?
Recently, many of my clients have asked me to analyze the current international trade business situation. So, in my today's post, I'll cover:
In short: if you are doing international trade business, you'll love this article.
1. How does Coronavirus affect your importing business  from China?
Influence 1: Longer shipping time & higher air shipping cost 
Chinese New Year fell on January 24 this year. Chinese factories are usually closed about a week before the Chinese New Year and they will be reopened two weeks after Chinese New Year. But this time, most manufacturers were closed from the middle of January to the end of February.
And some manufacturers restarted at the beginning of March. If the factory was located in Hubei province, they wouldn't be allowed to restart until the middle of March. So manufacturers would accumulate a lot of orders to be produced in March.
Some of these orders were placed before Chinese New Year and some of them were placed in February. All these orders need to be produced and delivered in March. Even if this epidemic didn't happen, February and March were very busy periods for exporting business from China.
However, from the beginning of March, the situation in other countries has been getting worse, and a lot of countries started lockdown. The number of international flights was decreasing, and a lot of countries even started to stop the international flights from other countries. Many cargo flights between China and other countries were used for shipping medical and healthy supplies by the government.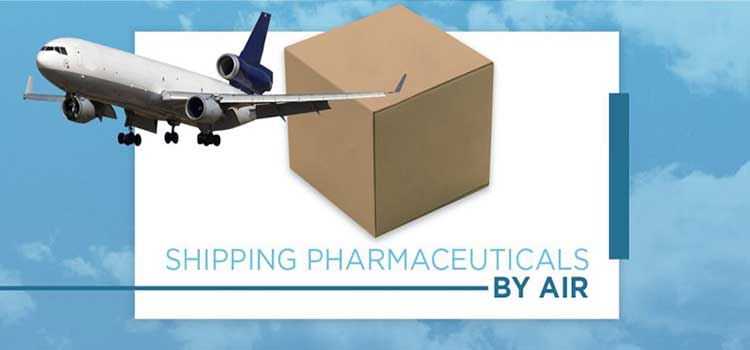 Accordingly, the international flights' price has increased a lot recently. The price of shipping to some countries has increased by 50%, 100% or even more than 200%.
It's also more expensive than before when you use express companies like Fedex, DHL or UPS. The limit of every Chinese factory or trading company is just about one hundred kilograms every day.
I have inquired a supervisor from a Chinese airline company, and he told me this kind of situation would be better in the coming weeks. Because the medical supplies in most countries are much more sufficient than before now, there will be more air shipping space left for civil use.
Except for air shipping, there is no big influence on the price and the shipping time by sea and railway.
Influence 2: Changes in product prices 
Most importers wonder if there are any manufacturers changing product prices because of Coronavirus. As you know, the price of healthy and medical products that are used for Coronavirus is going up.
The first reason is that the demand for this kind of product in the whole world is huge, and the real manufacturers for this kind of product are limited in China.
The other reason is that the material price goes up and the price of machines for making masks is five or even ten times more than before.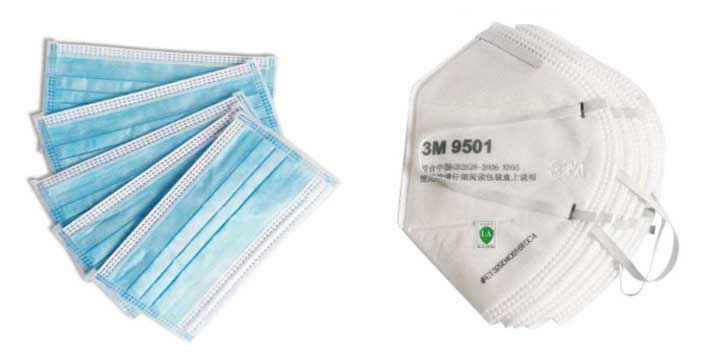 Like a face mask, it costs about $0.2 to buy regular disposable face masks in bulk. But this price is almost five times more expensive than the price before this epidemic. The most important reason is that the price of melt-blown, the material of face masks, rises to $70,000 a ton now. And it is 28 times as expensive as the previous price, $2,500 a ton.
Except for medical and health products, the rest of most products' prices didn't change a lot. Especially some consumer products like apparel, bags and shoes, their demand decreased a lot in most countries, even including China.
Because fewer people are willing to go shopping in such a gloomy economic environment. For all I know, there were lots of giant retailers canceling many orders with the manufacturers which were placed before the Chinese New Year.
Another good news is the prices of some products are even lower than last year because the US dollar's exchange rate declines against the Chinese RMB.
Influence 3: Longer lead time 
What's the lead time? It means the time from you placing an order to the time you receive your goods. The whole process includes the following 4 steps:
Place an order
Product production
Shipping arrangement
Last delivery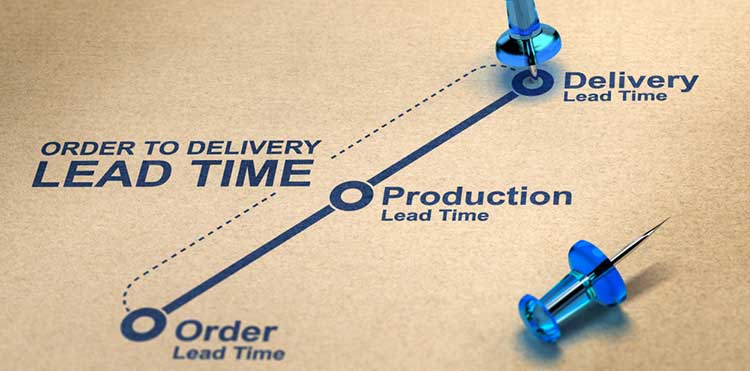 Last week, I talked with the agents in our company about their ongoing projects. I found the lead time was only ten days longer than before for most products.
However, because of this epidemic, for some hot-selling products such as some pet products and home fitness products that are used for doing exercises or working out at home, their lead times would be much longer than ten days, and some of their lead time delayed about 20 to 30 days.
Influence 4: Impacts on Amazon sellers and drop shippers' fulfillment services 
The biggest influence on American Amazon sellers is that all products that are not daily necessities or medical products are not allowed to be shipped to Amazon's fulfillment center before the 5th of April.
The date may also change depending on how this epidemic is going. So if you have some products that are ready to be shipped to Amazon, my suggestion is that you should leave these products in your supplier's warehouse in China, or leave the products in the warehouse of your shipping forwarders in the United States. And then ship them until Amazon allows you to ship the products to their fulfillment center.
WARM PROMPT: our warehouse in China is free for all Jingsourcing's clients who choose pro plan service.

If you are doing the dropshipping business from China, you also have the biggest impact brought by the Coronavirus.
Because the China Post e-package is the main shipping method for dropshipping packages. These packages are shipped by air from China to the destination countries, and then to be delivered to the end customers by destination country's local postal service.
Normally, the drop-shipping delivery service only took about ten days in the past. But because of the serious air-shipping situation as I mentioned above, it will take about 20-30 days or even longer now.
Many Aliexpress sellers told me that a lot of clients canceled their orders and they had to return the money to the customers. Only very few customers were willing to spend a longer time waiting.
2. What business opportunities will Coronavirus bring to you?
In the last part, I have talked about 4 negative effects that Coronavirus will bring to your business. In this part, I'll tell you 3 positive effects on your business.
Opportunity 1: Try E–commerce business 
More and more countries or cities started lockdown. Governments encouraged people to quarantine at home. People had to shop online to get all the daily necessities at home.
This epidemic affected all offline businesses a lot, especially offline retail. In e-commerce, some product categories got a very big growth as long as you have the inventory and could deliver the products to your customers.
If you do dropshipping business and have a local fulfillment center instead of shipping from China, it may keep growing in this epidemic. Many of my e-commerce clients who were doing the Amazon FBA selling business or Shopify business, whose business also developed well in this epidemic. A few days ago, we helped them source many hot-selling products from China.
Even though without this epidemic, the trend of e-commerce is always going up in the future. Among all these clients we served in the past four years, some of them do the offline retail wholesale business, but they also start to try the e-commerce business gradually.
I also find that some of our clients ' purchasing quantity who are doing the traditional offline retail wholesale business is not as large as before. In the past, they could purchase one kind of product for one or two whole container loads.
So, e-commerce is definitely a good opportunity to try.
Opportunity 2: Choose hot-selling products to make some quick money 
The first hot-selling products are medical products, like face masks, sanitizers, disposable gloves, thermometers and so on. Do you know these medical products are almost on our sourcing list these days?
In addition, I also read an analysis report from the product inquiry data of our company and some researches on Alibaba products search data. And it shows that inquiries of buying masks from Western countries have been huge recently.
Except for these medical products, Coronavirus brings some other hot-selling products, such as home fitness products, pet products, sex toys, and so on.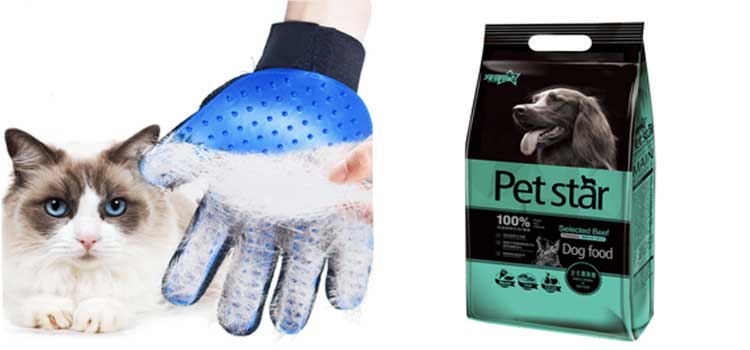 Recently, people are afraid to go to the gym to work out, as going to the gym will have a high risk of being infected. And a lot of pet shops on the street are closed, people have to buy online. So, we also get a lot of inquiries about exercise products like yoga mats and dumbbells, and some pet products.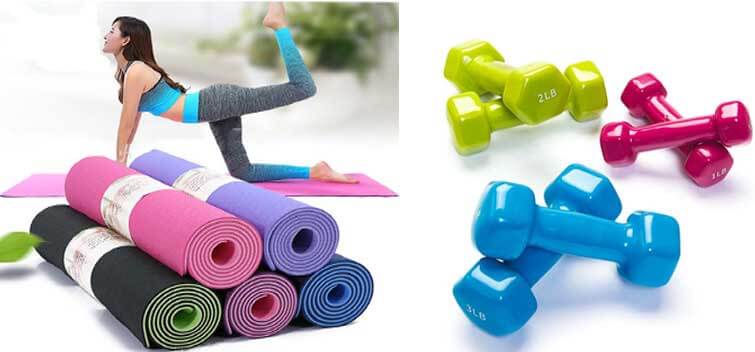 Finally, I will share with you how to buy masks from China in my next guide, to help you avoid not being scammed when buying the masks from China. Because the mask market in China is in a mess recently. And a lot of people want to share a piece of cake about this business.
Opportunity 3: Choose your local fulfillment service instead of shipping directly from China 
As I have mentioned above, the drop-shipping business will be hugely impacted by the Coronavirus if the packages are shipped directly from China.
The China Post e-package service is not very stable. It took about 10 days to deliver packages in the past. But because of the Coronavirus, a lot of packages haven't been delivered after even 30 days. Customers' purchasing experience is very bad.
However, for people who are doing the dropshipping business from local suppliers or people who have inventory in their local fulfillment centers, they were not seriously affected.
So, if you use a local fulfillment center service during the Coronavirus period, you can avoid the delay in delivery time. Even without this epidemic, you are able to ensure the quality of each batch of products is the same and better manage customers' returns if you have your own local fulfillment center.
For example, once your customers are not satisfied with the product quality, they can return the product to your fulfillment center. But if you are doing the dropshipping from China directly, there's no way to return the products to China.
In addition, most dropshipping suppliers, such as Aliexpress, there are many small wholesalers on there, they usually get the products from different manufacturers as long as the price is competitive. Your customers are likely to receive inferior products, which will increase your store's bad reviews.
So, having your own fulfillment center can make your supply chain more stable. If you want to run your business well in the long run, be sure to consider it.
Suggested Reading: Coronavirus (covid-19) Impacts on Import/Export Business.
[Video] Is Selling Mask a Good Business? How to Get Mask from China?
Now it's your turn
Thanks for your patience in reading my blog. If you have any questions or if you have any different opinions, please leave your comments below or contact us we are here for you anytime. Hope you will get back to normal life as soon as possible!