Want to Find LED Lights Manufacturers and Suppliers in China?
Whatever LED lights you want, indoor or outdoor, big or small, we can help you find the right LED manufacturers and suppliers in China, and wholesale or customize LED lights by recognizing your special lights demands and offering you personalized lighting service.
We have a good relationship with LED manufacturers in China. As one of the leading sourcing companies, we know China LED lighting market.
We can offer you the samples and always ensure the quality. We are your first choice when considering importing LED lights in China with a reasonable price.
Get Your FREE Quotation by Filling Out This Form.
15 LED Light Manufacturers in China
More than half of the LED lights are manufactured in China. In today's article, we will share 15 LED bulb manufacturers in China to offer you useful information and help you make the right choice among various China LED light companies and manufacturers.
Tips
Five China Wholesale Websites to Find LED Light Manufacturers
These websites are generally the same. They are just different in interfaces, and user's experience. They all have various types of LED lights available, but the numbers of suppliers on these websites are different.
When sourcing on Alibaba, you can find 4,000+ LED light suppliers, the highest number among all the wholesale websites. DHgate has more than 40 brands of LED lights, and over half of the lights on DHgate are outdoor-related.
Global Sources not only has suppliers but also the "hot products" from the exhibitors for LED lights.
Made-in-China has more than 2,000 suppliers of LED lights, and outdoor LED lights occupy over half of all the LED lights.
For a better reference, below is a list of 15 LED light manufacturers in China which includes 5 large manufacturers and 10 medium- and small-sized manufacturers of indoor and outdoor LED lights.
1. Five large LED bulb manufacturers in China
NVC Lighting was founded in 1998. As a large LED supplier in China, it is committed to providing healthier and smarter lighting products and solutions to household lighting, commercial lighting, and special lighting. The business of NVC includes interior lighting, exterior lighting, and applications.
They are still on their way to develop new LED lighting products, including LED spotlights, LED floodlights, LED industrial lights, and LED multiple lights. NVC has completed many worldwide LED lighting projects, such as Coca Cola factory in Georgia, Wanda Children Park in Indonesia, and the 2008 Beijing Olympic Games.
Founded in 1996, Opple Lighting is a multinational lighting manufacturer in China that integrates research, production, sales, and service. It is a comprehensive LED lighting manufacturer that specializes in LED downlight, LED spotlight, outdoor lighting, and LED high power bulbs.
As a large LED lighting manufacturer, It has been chosen as the lighting solution provider for many iconic automobile brands. Opple has designed LED lighting for Amazon and BMW in Saudi Arabia and Mercedes-Benz in the Netherlands and Egypt. It also partnered with various plazas and supermarkets to meet their different lighting needs.
TCL lighting is one of the big-name LED lighting manufacturers and suppliers in China. For over 20 years, it has made much progress in LED lighting. Based on its technology and energy-saving conception, Its products mainly include LED bulbs, LED strip lights, LED downlights, outdoor light, and LED ceiling light.
Moreover, TCL has also provided plenty of lighting solutions to its partners, and it has designed indoor lighting for Fuzhou Yongtai Smiler Hotspring Hotel, Jinan Olympics Sports Center, and Shenzhen Bay Sports Center.
PAK Lighting is a major supplier of energy-efficient lighting products and solutions in China. It manufactures over 2,000 categories of products which cover home lighting, outdoor lighting,  industrial lighting, and commercial lighting.
It has worked with many lighting partners in numerous international events including the 2010 Asia Games, 2010 Shanghai Expo, Gold Tower in Cambodia, and Bang Sue Grand Station in Thailand.
Founded in 1958, FSL is a large LED lighting supplier and provider with the longest history in China. It focuses on indoor lighting and outdoor lighting. Its indoor LED lighting products include LED grilled louver, LED batten, LED downlight, LED panel light, and LED stripe light. For outdoor lighting, FSL provides LED street lights and LED floodlights. It has built strategic cooperation with Alibaba on the Internet of Thing ecosystem to intelligently upgrade products, channel management, user experience and increase the competitiveness of FSL.
2. Home LED bulb manufacturers
Jingsourcing Lighting Co., Ltd.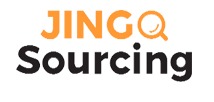 Jingsourcing is a leading Sourcing company based in Yiwu, China. Starting in 2015, Jingsourcing has helped thousands of business owners wholesale and import products from China at competitive prices.
With Jingsourcing's huge LED manufacturer base, you are bound to have your LED lights supplied with ideal qualities. It has sourced and customized various high-quality outdoor and indoor LED lights for its clients, and with Jingsourcing's expertise, there will be a hustle-free experience of wholesaling and importing waiting for you.
Foshan Toseo Lighting Co., Ltd.
Toseo has over 11-year experience in manufacturing the LED lights, and it generally focuses on home-use LED downlights, such as fire-rated LED downlights, recessed LED downlights, and surface-mounted downlights.
It has been verified onsite by world-leading inspection company SGS Group, and as an experienced LED lights supplier, its products have received CE and Restriction of Certain Hazardous Substances (RoHS) certificates. Its accepted delivery terms are FOB and EXW, and T/T and L/C are supported for the payment methods.
Haining Xin Guang Yuan Lighting Technology Co., Ltd.
Located in Ningbo City, Xin Guang Yuan specializes in home-use LED lighting and lighting fixtures. LED tube, LED panel light, and LED decorative bulbs are their dominant products. As a LED lights manufacturer in China, it has been verified by the world's leading inspection company Intertek.
Authorized by ISO9001, Xin Guang Yuan has been awarded 8 patents and product certifications, such as FFC, EMC, CE, and RoHS. ODM service is also available. It often ships the products with DHL, UPS, and TNT. L/C, T/T are preferred payment methods.
3. Street LED light manufacturers
Ningbo Golden Classic Lighting Co., Ltd.
Golden Classic Lighting is located in Ningbo, home to many of China's LED lights manufacturers and suppliers. It generally centers on outdoor LED street LED lights, LED garden lights, and LED floodlights.
It has a strong QC team and has been authorized with ISO9001-2015, CE, and Rohs certificates. With hundreds of staff and experienced engineers, their products are sold to Europe and Southeast Asia. T/T, Paypal, Western Union are supported payment methods.
Yong'an Lighting is a professional manufacturer who has 30 years in manufacturing outdoor LED lights. Its products are LED street lights, solar lights, and LED garden Lights. The certificate is the guarantee for the products, and Yong'an has got various certificates or test reports for its products such as CE, VDE, TUV, SAA, ROHS, CCC, WSF, CQC, and EMC. OEM/ODM service is available.
Yong'an has participated in many outdoor lighting projects, for example, the Algeria Street Light Project, the Hainan Solar Street Light Project, and the Asian Games of Guangzhou Stadium Project.
Yangzhou Tianxiang Road Lamp Equipment Co., Ltd.
Established in 1996, Yangzhou Tianxiang Road Lamp Equipment Co., Ltd. has over 25 years of experience in manufacturing outdoor LED lighting. It specializes in Street LED lights, garden lights, and floodlights. For management system certification, it has received ISO9001:2015, ISO14001:2015, OHSAS18001:2007. Clients can pay a visit to its factory anytime.
For product certificates, it has CE and Rohs. OEM/ODM service is also available for the clients. General payment methods are T/T, L/C, Western Union. Successful projects include  Oman-6m 30w solar street light, Argentina-50W Integrated solar street light, and Xiangtan North Station street light.
4. Screen LED manufacturers
Shenzhen Chip Optech Co., Ltd.
Optech has 16 years in manufacturing LED screens, and their main products are outdoor LED display, Ultra-thin outdoor LED display, outdoor stadium screen, and indoor commercial screen. It is the original manufacturer providing ODE and OEM service. It has ISO, SGS, and BST certifications for its products.
It has five warehouses around the world in the USA, Peru, Netherlands, Dubai, and Shenzhen (headquarter) to ensure faster delivery. So far it has completed many projects worldwide which include C-Vent Outdoor P16 Wind Resistance LED Billboard in the USA, C-Fit Outdoor P6 LED Screen Wall Mounting in Vietnam, and C-Lite Outdoor P4.81 LED Screen In Belgium.
Quanzhou Jiacai Electronics Co., Ltd.
Jiacai was founded in 2006 with more than 1,600 skilled workers. Their products cover poster LED display, indoor LED module, outdoor LED module, and outdoor full color LED display. To ensure better products and services, Jiacai has been awarded ISO9001, ISO14001, CE, SGS, and RoHS.
It provides OEM and ODM services and supports T/T for the payment method. OEM and ODE service is available. Their main markets are North America, South America, Europe, Southeast Asia/ Mideast, Africa, East Asia(Japan/ South Korea), Australia.
5. LED Stripe lights manufacturers
Shenzhen Bright Technology Co., Ltd.
Located in Nonghua New District, Shenzhen City, Bright Technology centers on the production of LED stripe, grow light, Neon LED stripe, and LED bar light. As a manufacturer with 10-year experience, Bright has got CE, Rohs, and BST certificates.
With the cooperation with UPS, FedEx, EMS, and TNT, it supports air, sea, and land shipment. It also has ODM and OEM services, and its main markets target North America and Europe.
Shenzhen Leomay Technology Co., Ltd.
Established in 2011, Leomay is a high-tech enterprise and ISO 9001 certified LED lighting company. Leomay products mainly include LED strip light, COB LED stripe, LED silicone Neon Flex, and LED linear light. Their products have been certified by CE, EMC, RoHS, and FCC.
Meanwhile, it also provides OEM services to its clients, such as customer logos, new PCB, and CRI 90. Its products are mainly sold to Europe and North America. It cooperates with DHL, TNT, EMS, UPS, and FedEx. Payment methods include T/T, Paypal, WU, HSBC.
The End
If you think this article is helpful for you, thanks for giving your comments and sharing it. Your support is our motivation to continue further.
We're Jingsourcing, a leading sourcing company in China. If you want to wholesale or customize LED lights or materials from China, please don't hesitate to CONTACT US!