Selling products is one of the most profitable methods on how to make money online, but many businesses struggle to source high-quality products locally. This is where importing comes into play, helping companies expand their supplier and resource options.
Although an import business seems complicated and intimidating, the results can be highly profitable when you follow the right strategies and steps.
Keep reading to understand the benefits of importing products and five practical steps to start your retail business.
Why Choose International Trade?
Here are three primary reasons why sourcing products from overseas is a great option to make money:
Better prices. Importing products from countries with lower production costs helps businesses cut expenses, especially when sourcing wholesale.
Unique products. This business model offers companies manufacturing capabilities and materials that may be unavailable domestically, making them stand out from the local competition.
More suppliers. Businesses can choose to partner with multiple suppliers worldwide, helping them access a variety of resources.
1. Choose Your Product and Target Market
The first step in building an importing business is conducting product and market research.
Start by keeping track of industry influencers and reports to understand market trends. Sites like Statista and CB Insights are a good starting point. If you have certain products in mind, review the market size and existing competitors to estimate demand.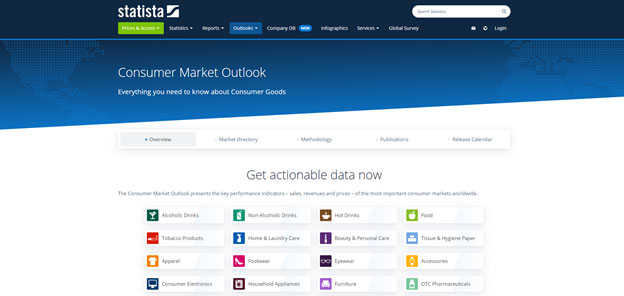 For inspiration, here are three types of products you can import and resell:
High-demand products. Leverage current trends by selling items related to them. An example is importing products from Korea to countries with a robust K-pop fanbase.
Items that sell consistently. These include beauty and personal care products, and everyday household items like air fresheners and cleaning supplies.
Unique products from other countries. Examples are French perfume and Scandinavian home accessories.
We recommend choosing small products to begin with to maintain high-profit margins, as shipping big items like furniture and home electronics can be costly. 
After conducting product research, determine a specific market to narrow down the target customers. For example, business owners can choose to target restaurants or individual home cooks to sell kitchen utensils.
Once you list the potential products and target consumers, it is time to find the best suppliers. 
Here are some useful methods when searching for a supplier:
Contact a factory. Directly sourcing products from a manufacturer help you get the lowest prices. Global Sourcing Specialists (GSS) is a great resource for finding a factory overseas.
Find a trading company. They source products from multiple factories and sell them to foreign businesses. These companies generally offer various products and lower minimum order quantities (MOQs), but at higher prices than the first option.
Browse wholesale distributor directories. Some popular wholesale supplier directories are SaleHoo and Worldwide Brands (WWB). If you're looking for Chinese suppliers specifically, Alibaba is a popular platform. A good rule is to only source from merchants with a "Verified Supplier" label.
Attend trade shows. This method is a great way to see products in person and meet different suppliers at once. However, it may cost you extra travel and entrance ticket expenses.
A good supplier should be able to provide client references, business licensing details, a physical address of the business, and compliance information. Consider also reading customer reviews to verify the supplier's reputation.
You may also need to check their background and ensure they align with your business goals and principles. For example, some factories have poor labor practices, so this should be a red flag if your company values fair trade.
3. Make the First Order to the Supplier
After getting responses from potential suppliers and narrowing down the list, it is time to negotiate the partnership agreement. Discuss the MOQ, payment processes, wholesale price, and shipping terms.
Then, request product samples for quality control. Once they meet your standards, mark them as a control sample for reference in case of product quality issues in future orders.
After that, specify product features in the purchase order as detailed as possible. For example, if you sell products like shirts, describe the fabrics, button types, and sizes.
Next, arrange for shipping. The fastest shipping method is via air courier services like UPS or FedEx. Although it is the most expensive option, they offer door-to-door shipping and can send products to any address, like an Amazon warehouse or your home.
For more affordable shipping options, consider air freight or sea freight. Typically, these shipping methods involve the supplier taking care of loading costs while the buyer pays for unloading, trade assurance, and freight forwarding.
4. Brand Your Small Business
Branding helps people recognize your business better and provides more value to the product, which can increase sales and bring in more money. In fact, consistent brand presentation helps increase revenue by 33%.
Some suppliers offer customization services to brand products, but many do not. Therefore, set aside some time and funds to develop your brand identity. Even though you're sourcing items from overseas, branding helps personalize the products and make them unique to your company.
To start branding a business, figure out the brand personality, then determine the brand voice, story, and identity. The next step is integrating the branding across different touchpoints to maintain consistency, such as the website, social media platforms, and product packaging.
5. Start Selling and Promoting the Business
The last step before selling your products is determining their prices by following these steps:
Calculate all the costs to source the product. These include the wholesale price, shipping, and packaging fees.
Estimate the cost per product. Divide all of the initial expenses by the number of units produced.
Decide your preferred profit margin. A good margin varies based on the industry. Generally, 5% is considered a low margin, 10% is average, and 20% is a high margin.
Choose the final price. Calculate the cost per item and profit margin to determine the final product prices.
Consider checking the competition to ensure you do not overprice or underprice products. After that, list the products for sale on preferred selling platforms, like your own website, eCommerce marketplaces, or social media.
Use compelling product images and copy to attract potential buyers and improve conversion rates. Then, plan marketing strategies to attract consumers, like offering discounts, blogging, and collaborating with influencers.
An import-export business is a lucrative way of making money online. It provides companies with various supplier options and can create demand for resources that are unavailable domestically.
If you're interested in importing products from China or other overseas locations, here are five steps to start an import business:
Pick products and their target customers.
Find trustworthy suppliers by contacting them directly, browsing marketplaces, or attending trade shows.
Discuss the shopping and payment terms and make the first order.
Brand the products with your business name.
Sell items on eCommerce channels and use marketing strategies to promote them.
By following these five steps, you'll be ready to begin your journey into international trade. Good luck!