The entire production chain of the fiber optic communication industry is very large, involving a large number of categories, types and models which make buyers dazzled. No company can produce all categories, and the production chain is closely linked. A project often involves multiple suppliers. Project quality does not depend on the best supplier, on the contrary, it depends on the worst.
Because project quality problems are difficult to trace, and after-sales communication with suppliers is more frequent, which requires the full cooperation of suppliers. It's not easy to pick a qualified long-term supplier out of the many that's right for your company. 
In today's blog, I'll start by telling you about the distribution of China's fiber optic industry belt, and I'm sure you'll get a general idea of China's fiber optic industry chain after reading it.
Maybe you have found certain Chinese fiber optic equipment suppliers from Alibaba, offline shows, or Google, and you'll find that most of them are from three major cities in China.
So what are the respective advantages of the fiber optic equipment they produce? What are the characteristics of the respective suppliers?
1. Shenzhen
Shenzhen is located in the Guangdong Pearl River Delta Economic Belt and is the first special economic zone in China. The fiber optic industry is well developed here, and the famous company Huawei and ZTE are located there.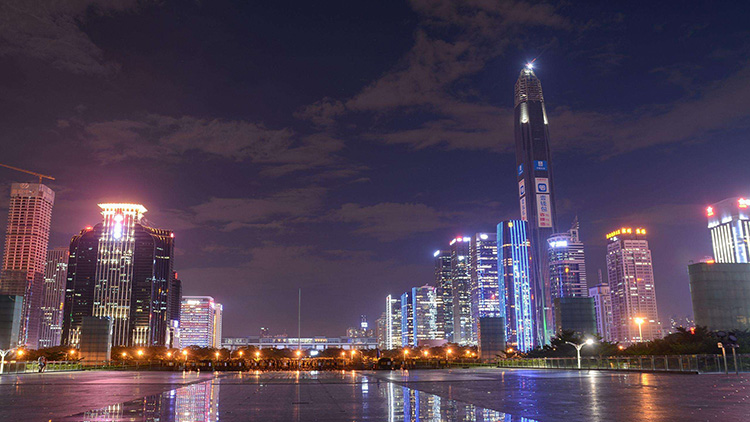 Under their leadership, the technology of the optical communications industry obtains a big development and relevant talents have been cultivated in large numbers. And gradually more small and medium-sized enterprises in the industry have been bred, most of the owners of these businesses are senior intellectuals with high business credibility.
But Shenzhen, as a first-tier city in China, is expensive in terms of property and human resources, which resulting in high production and management costs. So its fiber optic product advantages are concentrated in technology-intensive, versus brand-premium products.
Most products are industry upstream products like routers, ONU, optical modules, transceivers and other products. Technology innovation is fast, performance is stable, and for the same products, products in Shenzhen are more expensive.
The stratification of suppliers in Shenzhen is particularly evident. The first echelon: Huawei ZTE, the best quality, excellent technology, after-sales guarantee. It will be the simple and best choice for distributors with strong consumption capacity and project contractors who have an adequate budget.
Second echelon: There are a large number of suppliers in the second class, but the screening is more difficult. Importers can find a lot of very valuable products. These suppliers' brand is not large, the price is much lower than the brand, and quality is very good. It will have a big profit margin if such products are imported from China and sold in the local market. And after-sales service and promoting your brand are also relatively simpler.
Take ONU for example, there are hundreds of large and small manufacturers in Shenzhen, how to find a qualified supplier at a reasonable price? I have three simple suggestions:
First, check the factory production line, high -quality products are all inseparable from strict factory management, like Foxconn.
Second, test the finished product. Randomly take a finished product in the stock to test the data, of course, this requires the cooperation of the factory.
Third, talk about the price, you can talk about the price with Chinese factories. But the premise is that you have a large quantity order. The larger the quantity is, the greater advantages you have. But if the quantity is not large, you had better find a trading company or Chinese agent.
2. Ningbo
Ningbo is a representative of the Zhejiang industrial cluster. Close to Shanghai and Hangzhou, Ningbo has the largest port- Ningbo Port. Foreign trade is very active and drives production. Accordingly, there are countless factories nearby. And the production of similar products is very concentrated.
Usually, a township produces a class of products, and factory size ranges from dozens to hundreds of workers. But because of the serious homogenization of regional products, price wars are common and usually end at the expense of quality. As no one can do business at a loss, orders that are too low priced to be profitable will be poor in materials.
There are many township enterprises and family workshops in Jiangsu and Zhejiang, and the management is not as standard as large factories. This results in many layers of products and a wide range of choices. Product quality is more elastic.
So it is a serious selection to choose a reliable long-term fiber optic product supplier. Sometimes knowing the boss is more important than knowing the product.
Take splicer closure for an example: we know that fiber optic splice closure is generally installed on the telegraph poles or buried underground. As the working environment is complex, there are many requirements for waterproofness, leakproofness, corrosion resistance and so on. In addition to the main part of the connecting box, there are many accessories and the cost is also high.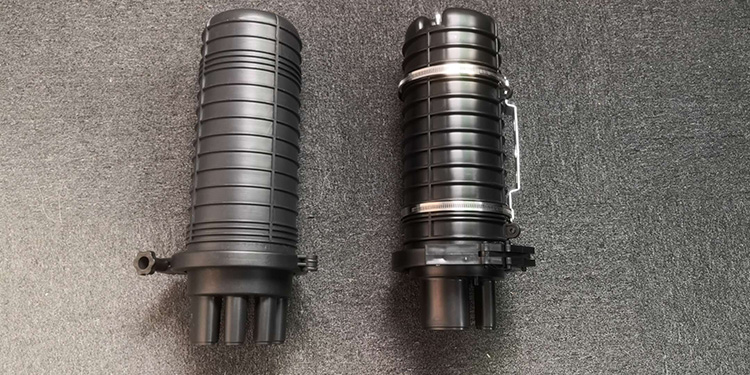 How to find a reliable supplier of splice boxes? First of all, you have to understand the requirements of your construction environment for the product, or the requirements of your market for the product. And you should understand the average quotation of similar products. If professional, you need to be familiar with the cost of product materials or accessories, and you can provide factories with product standards made according to your own needs.
Then you can negotiate cooperation with manufacturers by giving a reasonable profit to them based on the familiar price. Do not blindly bargain without knowing the cost or price. Otherwise, even if you reach the agreement, final products could not meet your requirements for products perhaps.
As there are many ways to cut costs in the factory, they can choose materials among ABS, PP materials and even recycled materials. Besides, they can also choose the quality of accessories. Any positive cooperation is based on mutual benefit to both sides.
In short: due to the comparatively developed industry in Jiangsu and Zhejiang, the cost of plastic raw materials and mold is low. And the labor cost is medium. There are large, medium, small and all kinds of sized factories with complete industrial chain and obvious competitive advantages.
Especially they have advantages in some fiber optic products that need injection molding, such as fiber optic distribution box, fiber optic splice closure, fiber optic adaptor, fiber optic PLC splitters, fiber optic patch cord and so on. So if you are looking for cost-effective fiber products, the Zhejiang industrial cluster may be a good choice.
3. Tangshan
Tangshan is the "Steel City" of China with a large steel production. And its steel products exceed the output of the entire United States. The radiation industry in Tangshan is the steel products industry. As the proportion of the transportation cost is relatively high in raw materials cost, the transportation cost is relatively higher for heavy steel. Hence, the closer to the steel producing area, the lower the cost of raw materials will be.
So in Hebei province, fiber optic communication equipment products with price advantages are steel products like ODF, patch panels, other steel accessories, fittings, etc. It is a distinctive industrial area.
Of course, these three cities are just a few of the major fiber optic equipment manufacturing cities in China, and there are some very good fiber optic equipment suppliers in other cities, such as Wuhan, Chengdu, Hangzhou and so on, and I'm not going to list them all here. So if you want to consult me about fiber optic equipment suppliers in China, I'm happy to help you and resolve all your questions.
The last thing I want to say is that choosing the right supplier for your business is based on the model and size of your business, and optimizing the supply chain of fiber optic communication equipment is a long-term process in which you need to select and screen suppliers from various decision indicators. Then there's cooperation, communication, feedback, and ultimately a mutually beneficial strategic partnership.
Now I want to hear from you
After reading this blog, do you have any questions you're not sure and want to ask me?
Or are you looking for a Chinese fiber optic equipment supplier?
Leave a message and I will reply to you all or feel free to contact us. We have 11 years of experience in fiber optic communication equipment manufacturing, product chain covering the whole industry. Many years of supplier management experience makes our product chain more stable. One-stop purchasing and after-sales improve customer's purchasing efficiency and keep you away from the worry of the future.