The market for false eyelashes has always been vast. Many women love wearing them to enhance their charm and showcase their unique personalities.
If you're interested in venturing into the eyelash business, carefully read today's guide. You will gain valuable information on wholesaling false eyelashes from China.
Industrial clusters of eyelash production in China
China has emerged as a global leader in the production of eyelashes, with several industrial clusters specializing in this industry. Concentrated production, a well-established supply chain, and a wealth of manufacturing expertise characterize these clusters.
Here are some notable clusters of eyelash production in China: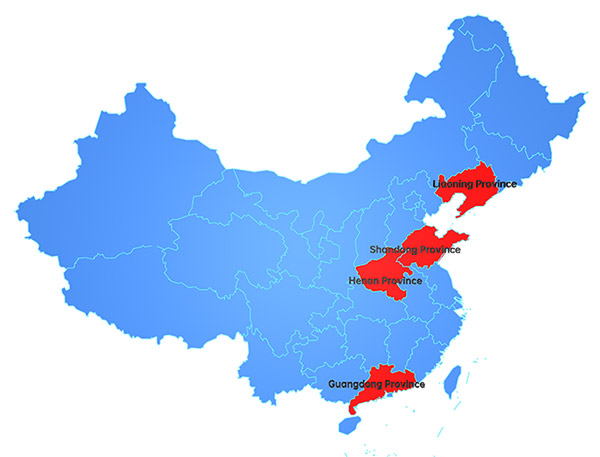 Qingdao City, Shandong Provinces
Qingdao, located in the eastern province of Shandong, is famous for the "Eyelash Capital" of China. The Qingdao eyelash cluster has a long history of producing high-quality eyelashes, known for their intricate designs, fine craftsmanship, and diverse styles.
This city's eyelash production accounts for 70% of the global total production. Among them, Pingdu is the main eyelash production base.
Xuchang City, Henan Province
Xuchang, situated in the central province of Henan, has emerged as a prominent eyelash production hub in recent years. The Xuchang eyelash cluster is famous for its focus on human hair eyelashes, providing natural-looking and high-quality products. The cluster benefits from its proximity to hair processing facilities, allowing for a reliable supply of raw materials.
Jixi City, Liaoning Province
Jixi is known for its mink eyelash production. The Jixi eyelash cluster specializes in manufacturing luxurious mink eyelashes that are highly sought after in the global market. The cluster benefits from the region's rich fur resources and has developed advanced processing techniques to create premium mink eyelash products.
Cities in Guangdong Province
Cities in Guangdong province, such as Guangzhou, Shenzhen, and Dongguan, are home to numerous false eyelash factories. Manufacturers in these regions typically focus on innovative designs and cater to the high-end market, offering diversified false eyelash products to customers worldwide.
Best-selling styles in China's false eyelash market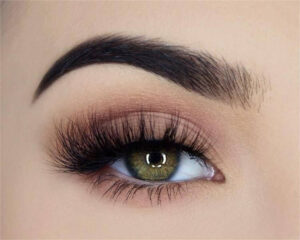 These lashes gain immense popularity due to their luxurious and glamorous appearance. The materials are premium mink fur, providing a voluminous and wispy effect that adds depth and intensity to the eyes.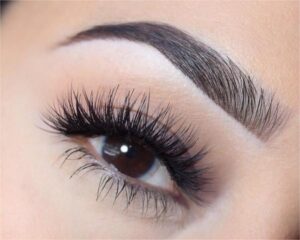 If you are an animal lover and an environmentalist and still want to pursue the high quality and comfort of mink eyelashes, faux mink eyelashes are a good choice. They are made from high-quality synthetic fibers that mimic the appearance and texture of mink fur, with softness, shine, and smoothness.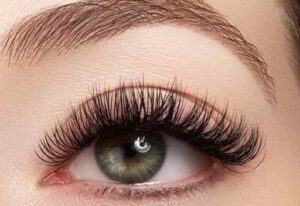 These lashes are also made from animal fur. The hair used is finer, adding a soft and mysterious touch to the eyes. These extensions are thinner than mink eyelashes and are often used by those who seek a more natural and soft makeup look.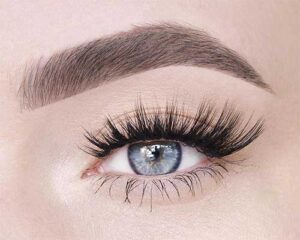 Synthetic eyelashes are typically made from synthetic fiber materials such as polyester, nylon, or plastic fibers.
These materials are an affordable, versatile, and easily accessible option, which are suitable for those who want to achieve different makeup looks or are seeking alternatives to animal fur.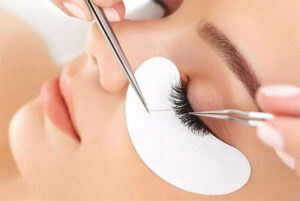 Silk eyelashes are highly popular due to their combination of synthetic fibers and mink fur. This combination results in thinner ends that blend seamlessly with natural eyelashes, creating a more natural and three-dimensional look. The thicker base of silk lashes makes them easier to apply and adhere to natural lashes. This allows wearers to apply and adjust the lashes more easily, achieving their desired effect.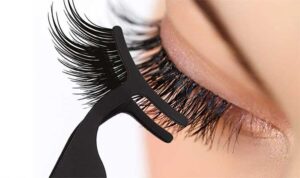 Magnetic false eyelashes gain popularity for their convenience and ease of use. They feature small magnets that hold the lashes in place, eliminating the need for adhesive. This style offers a quick and hassle-free application process. Best of all, these are reusable and last longer.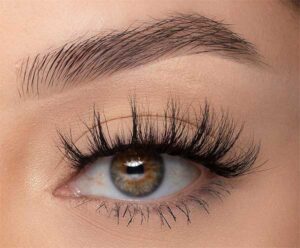 Doll eyelashes are designed with inspiration from doll eye makeup. They typically have a noticeable curl, a higher density of lashes, and a relatively long length. These eyelashes are suitable for individuals who want to create cute, sweet, or doll-like makeup looks.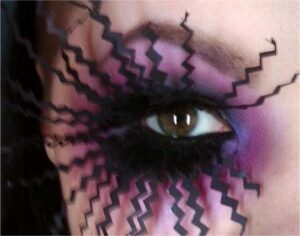 Paper eyelashes are made from specially treated paper sheets. These eyelashes are usually lightweight and soft. They may feature intricate paper-cut art patterns, flowers, animal motifs, or various creative designs. This makes them a decorative choice for eye makeup, adding a unique personality and style to the eyes.
Jingsourcing empowers your eyelash import venture
Rich eyelash manufacturers at factory-direct pricing
Jingsourcing has integrated the resources of many false eyelash extension manufacturers in Qingdao, Xuchang, Jixi, Guangdong, and other places, and can provide you with a variety of product choices at more competitive factory direct prices.
Whether you are looking for magnetic eyelashes, mink eyelashes, or other styles and materials of false eyelashes, we can help you find the best wholesale eyelash vendors in these industry clusters to add charm to your brand.
Flexible customization and private-label options
We have over 20 years of experience in customizing false eyelashes. In addition to conventional aspects such as material, length, density, and curvature, we also source false eyelashes with special effects. For instance, we offer eyelashes adorned with shimmering glitter, gradient colors, or decorative lace.
Another popular customization option is the packaging box. Jingsourcing offers a wide range of false eyelash boxes for clients engaged in the private label business. Even if you don't have a specific idea, our professional design team can provide personalized custom solutions based on your requirements, including helping you determine the shape, size, logo, and patterns.
In addition to aesthetic design, Jingsourcing can assist you in achieving innovative functional designs for your false eyelash boxes. For example, we can add magnetic closures, transparent windows, zippered seals, or reusable box designs to enhance practicality and user experience.
If you want to customize the eyelash packaging and have no idea yet, the following false eyelash storage can be used for your reference.
Custom your ideal false eyelashes by Jingsourcing
Relevant certification and effective quality inspection
We can ensure that our collaborating suppliers have the relevant certifications, such as the FDA certification for the United States, CPNP registration for the European Union, and certificate of origin. If your false eyelashes contain materials from protected species, such as fox fur or mink fur, we can help you select suppliers with the CITES certifications or assist in contacting relevant organizations for the required documentation.
During this process, we strictly control the product quality. On the one hand, we require suppliers to provide chemical hazards and toxic substances to demonstrate that false eyelashes are free from harmful residues of heavy metals such as lead, mercury, and cadmium, as well as compliant with dyes, glues, and additives.
On the other hand, our professional quality inspection team meticulously examines the appearance of the eyelashes, including length, curvature, symmetry, and color uniformity. We also conduct strength tests to ensure the lashes can withstand daily use, pulling, and friction.
Get 100% perfect false eyelashes by Jingsourcing