If you are a new outdoor enthusiast or anyone who wants to buy or sell tents, then you are in the right place to find your answers.
This article concludes 22 well-known tent brands from the USA, Columbia, Japan, the UK, Korea, Sweden and Switzerland. We hope it can be useful for you.
12 Tent Brands from the USA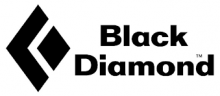 Brand Strengths: Mature technology, rich experience in making professional tents
Brand Drawbacks: Few products of camping tents or large tents
Black Diamond is a USA brand founded in 1989, specialized in producing outdoor and climbing equipment. This brand purchased a famous tent brand Bibler in 1996.
After that, it has inherited production technology and the capability of making tents from Bibler.
Black Diamond has various product lines with different styles and designs, mainly backpacking and mountaineering tents.
It focuses on developing professional outdoor tents with more reasonable prices. Its cost performance is good. It also sells other types of outdoor goods. You can find more on its official website.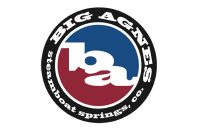 Brand Strengths: High quality, professional and popular
Brand Drawbacks: Expensive
Big Agnes is a USA tent brand, founded in Colorado in 2000. This brand is famous for producing high-quality products of tents and sleeping bags.
Its tent products are mainly divided into three types: backpacking tent, camping tent and mountaineering tent.
Fly creek and Copper spur are two of the most popular series among professional outdoor enthusiasts. Its sales volume ranks the first in the tent market of USA.
You can find a suitable and professional tent of this brand for you. More information is shown on its official website.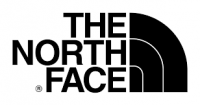 Brand Strengths: Fashionable, multiple products in good styles
Brand Drawbacks: High price, average cost performance
The North Face is a popular outdoor goods brand from the USA. It was specialized in producing professional tent, backpack and sleeping bag products earlier. Later, it has developed many other product lines of high-end outdoor equipment.
It created the first geodesic tent to develop the stability of tents, changing the development history of tents.
Its product types also cover clothes, shoes, backpacks used for outdoor sports. It is the most popular outdoor brand in American and European countries. It is more like a fashion brand in the outdoor field.
However, the price of its products is high, and the cost performance is not very ideal. Its tent products can be replaced by other brands with good quality and reasonable price.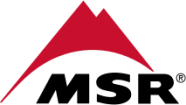 Brand Strengths: Good quality, various types, personalized customization
Brand Drawbacks: High price
Mountain Safety Research (MSR) is a USA brand, founded in 1969 with a long history. It was specialized in producing climbing equipment at first; later, it has covered different types of outdoor goods, especially famous for outdoor burners.
This brand focuses on innovation and creation, so it would launch new products every year. Its sales volume ranks high in the USA market.
You can find various kinds of outdoor tents in this brand, and they are professional of good quality. But the product prices are generally high. A unique feature of this brand is that it can provide the personalized customization of a full set of outdoor equipment.

Brand Strengths: Exquisitely made of nice materials, light
Brand Drawbacks: Ultra-light tents are expensive
Nemo founded in 2006, is a new brand of outdoor equipment. It has worked with the American laboratory Natick to develop equipment for wild survival together. So you can trust its professional degree.
Its tent products are light with nice materials and exquisitely made with artful details. You can find professional tents in this brand.
But the price of some ultra-light tents is high, and you can find more products on its official website.

Brand Strengths: Affordable prices, full choices of large tents
Brand Drawbacks: Not light products, heavy
Coleman is an old American brand. This company made the first portable vaporizing light in the world; it marks the birth of a famous factory.
This brand provides camping goods of high quality. You can always find nice tents at affordable prices.
It has many types of tents, suitable for different outdoor activities. You can find more types of outdoor goods on its website.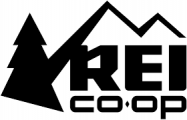 Brand Strengths: Good post-sales service, affordable price
Brand Drawbacks: Not suitable for very professional outdoor activities
REI is a chain retail organization of outdoor goods all around the world. Its sale volume has been increased stably. There are more than 4000 types of products on its website.
REI's tents are famous for their prices and higher cost performance. Its tent "Half Dome 2 Plus" once won the award of "Best Buy".
There are different tent types of this brand. You can find professional ones according to your demands. Its post-sales service is nice as well.

Brand Strengths: High quality, good cost performance, personalized customization
Brand Drawbacks: Low production, expensive
Stephenson's Warmlite is a well-known USA tent brand. It was founded in 1956 and produces high-quality tents. It was spread by word of mouth among outdoor enthusiasts and mountaineers earlier. Gradually, it has expanded its market size.
Now it is famous for its lightweight and high-performance tents and is known as the high-end product on the outdoor market.
It still keeps the production way of family workshops, so its output may be limited. Its price is not friendly to your wallet as well. It only sells online or over the phone, and never discount.
But it can provide personalized customization according to your interests.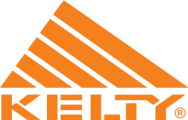 Brand Strengths: Good choice for camping tents
Brand Drawbacks: High prices
Kelty is a USA brand, located in Colorado. Its tent products are easy to set up for users. It can provide you with tents of good quality. You can have a good camping experience with its tents.
It has various types of the tent in different sizes. But their price is not low; most products are a little bit expensive.
If you want to know more about this brand, you can visit its official website.

Brand Strengths: Durable, light tent products
Brand Drawbacks: Tent types not as many as other brands
Alps Mountaineering, founded in 1993, is a USA brand. It focuses on producing durable and light tents for hikers. This brand is famous for its Lynx and Taurus series tents on the market.
You can find different styles of tents of this brand. Their prices are reasonable for most users. If you want a light tent with good cost performance, you can consider this brand.

Brand Strengths: Rich experience, thick and stable tents
Brand Drawbacks: Not suitable for outdoor professionals 
Eureka Camping has a very long history of making tents and other outdoor goods since 1985. Its tent products have many types, including light backpacking tents, camping tents and large tents for many people.
It is well-known for making large tents, warm and comfortable in winter, especially in severe weather. What's more, their prices are cheap and fine, suitable for most users to choose from.
But if you are a professional in outdoor activities, many tents of this brand may not be ideal for you to choose from.