Backpacks are used widely in our daily life, such as outdoor backpacks, school bags, laptop bags, commuter bags, etc. Because of the different uses on various occasions, the backpack materials required are also different. 
Do you know what is a backpack made out of? Are you a little bit confused about selecting the best material for your backpack? Don't just start choosing your backpack without a clear understanding of various materials and their pros and cons. Here, I'll give you the ultimate guide to help you.
I divide this guide into three sections. Click any section you're interested in for more details.
1. 21 of Backpack Material Types
You might have struggled in choosing the best material for your backpack because of a vast variety of materials. You should take into consideration the durability, weight, strength, and waterproofness, etc. 
Hence, it is essential to compare the different materials from different aspects to choose the perfect one your need.Here, I'll list 21 materials and their characteristics for your reference.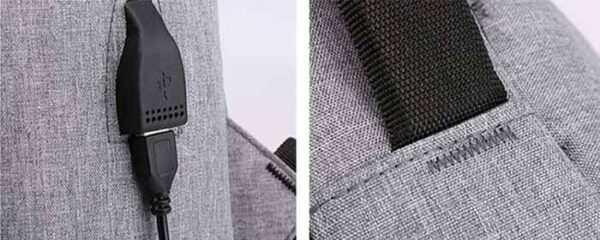 Nylon is the world's first artificial synthetic fiber, also known as polyamides. Travelers commonly regard nylon backpacks as the main priority for their excellent abrasive resistance, water resistance, high resilience, and smoothness. 
The main downsides of nylon are that it is prone to hard recycling and creating static electricity.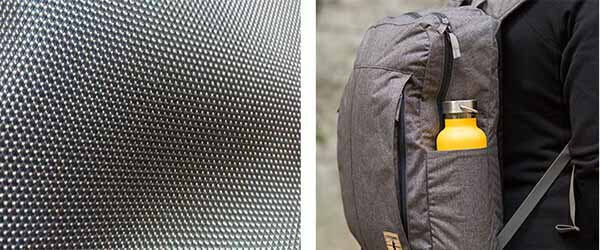 Polyester is the largest yield, the most widely used synthetic fiber in the world. It has a natural resistance to wrinkles and creasing. 
Also, it is strong, light and cheap so that it's a good choice for school backpacks. But it does not breathe and the stains are difficult to remove.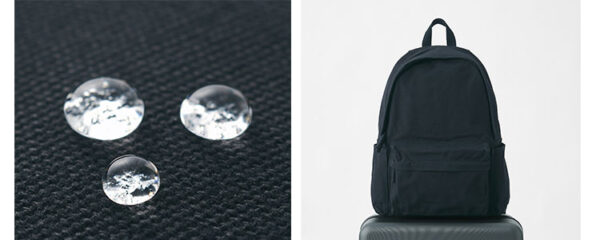 Cotton, a soft, fluffy staple fiber, has been used for decades. Generally, cotton backpacks are light, inexpensive, and easy to clean so that they are good on some casual occasion. However, they are susceptible to fade, wear and tear in contrast to other materials like nylon or polyester.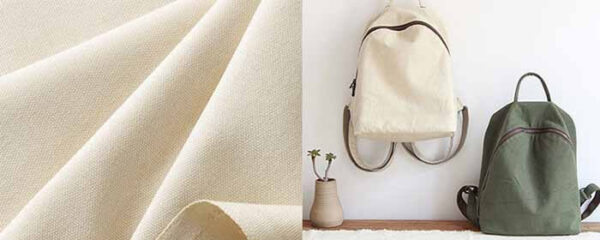 Canvas is a cotton-based product. Canvas backpacks have been fashionable for a long time. Moreover, canvas backpacks are sturdier and more durable than cotton backpacks as they have thicker yarn. Furthermore, canvas backpacks are more versatile in our daily life.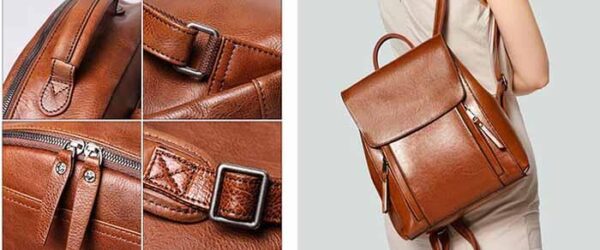 Leather was one of the common materials to make backpacks in the past. Genuine leather include processed or dried animal skins like goats, cows, and pigs. 
However, they are more expensive than other types of materials and they require more attention and care to maintain the quality, though they are highly durable, comfortable, and stylish.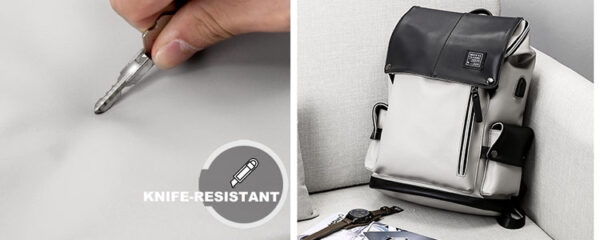 Although the quality of vegan leather backpacks can't be as nice as that of genuine leather backpacks, vegan leather backpacks can almost look, smell, and feel like genuine leather ones. 
Also, they are more water-resistant and cost-efficient. But they are also less durable and sturdy.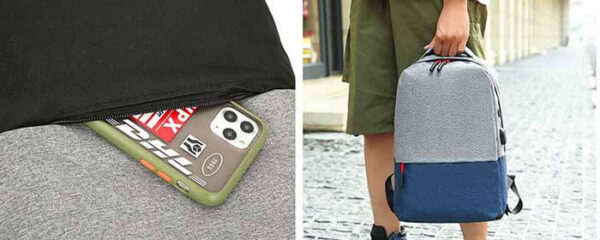 Oxford, synthetic material of polyamide, is made from nylon or polyester. For ordinary daily use, the Oxford backpack is durable enough to use and it's cheap as well. 
Nevertheless, the durability and wear resistance will reduce if being loaded excessively over time. Moreover, it is usually used as a lining or compartment for a backpack.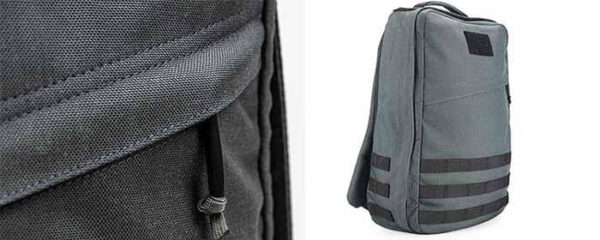 Cordura is another synthetic material of polyamide which is made of nylon with the addition of cotton. Cordura backpacks are more durable and abrasive resistant than oxford backpacks but also much more expensive.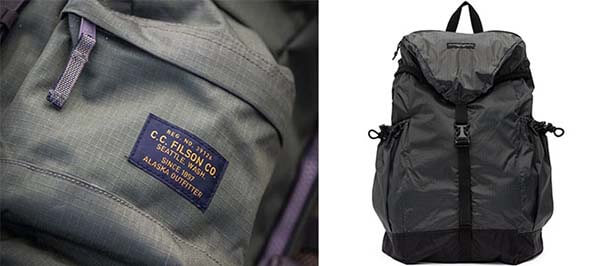 Ripstop is a kind of Nylon and it is widely well-known and used by some brands due to its excellent resistance to ripping and tearing. Thus, it is one of the main backpack materials, such as in the surface, outer pocket, and other parts. 
But ripstop backpacks are not suitable for hot weather because they retain heat.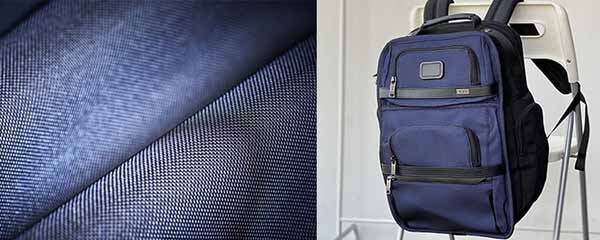 The biggest difference between ballistic nylon and nylon is durability. Due to its strong wear resistance and tear resistance, it is even several times more durable than Nylon, Polyester, or cotton so the Ballistic Nylon backpacks can invariably last for a long time. 
There is, of course, a disadvantage that Ballistic nylon is hard to dye so Ballistic Nylon backpacks are black in general.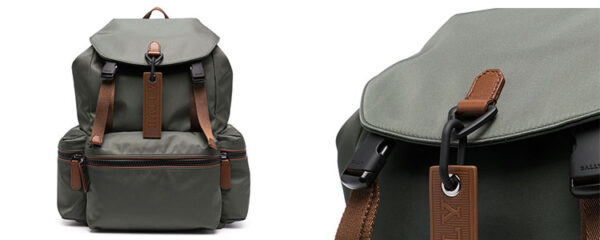 This kind of backpack touches slick and smooth. They also have the excellent abrasion resistance and puncture resistance at a reasonable price. But they absorb heat easily and don't breathe.
Denim is one kind of woven cotton fiber. It's so rugged and tear-resistant that Denim backpacks can be used for even several decades. Meanwhile, they are always in style all the time.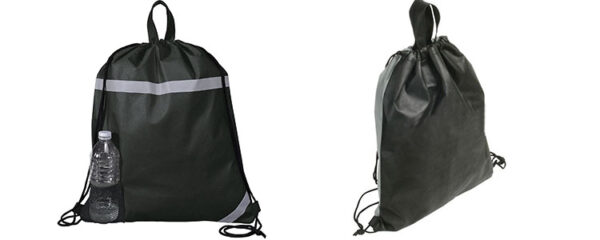 Polypropylene, a kind of plastic, is not common in making a backpack. But Polypropylene backpacks are highly durable and water-proof. They are also reusable and easy to produce. But they are flammable despite a high melting point that may be a potential risk.
Mesh backpacks have now become trendier as fashion accessories. They are strong and durable enough to carry several items. They were initially created for people who spend a lot of time on the water. It is clear that the belongings inside should be waterproof or they may get wet.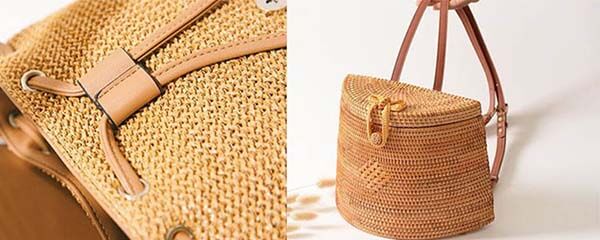 Rattan packages made from palm trees are used widely for packing beach items. Besides, they are popular now for every occasion. They are durable, affordable, and stylish.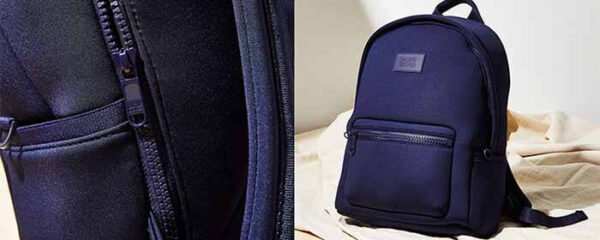 Neoprene, also known as synthetic rubbers, ensures the durability and flexibility of the backpacks. Neoprene backpacks are recyclable and water-proof but sensitive to high temperatures.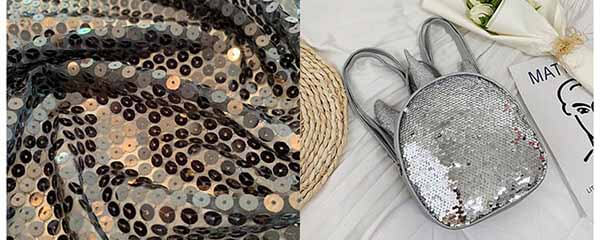 Sequin is a cotton or tulle base traditional backpack fabric with small shaped, shiny beads. Sequin backpacks have a very unique and attractive appearance. They are commonly stylish and funny for kids.
PVC (Poly Vinyl Chloride)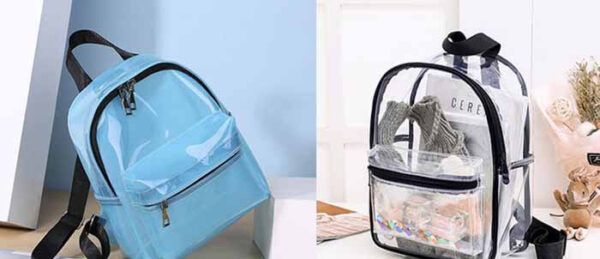 In modern society, PVC backpacks are the symbol of fashion since it is capable to create a unique transparent or candy-colored one that looks shiny and fashionable. Besides, PVC is light and cheap. However, PVC backpacks are not strong or resilient so that you'd better put lighter things inside.
TPU (Thermoplastic Polyurethane)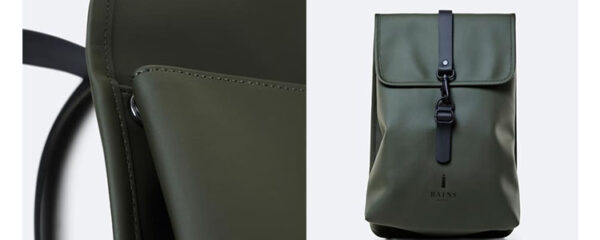 TPU exhibits a high level of elasticity and is incredibly resistant to abrasion and stains. Also, it is an environmentally friendly material. Plus, compared to PVC, TPU will cost more money.
EVA (Ethylene-vinyl Acetate)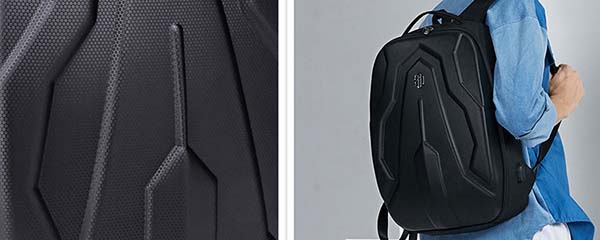 EVA is usually attached to other backpack fabric like nylon, polyester, canvas, etc. It is glossy and soft with super water resistance. EVA backpacks are strong and reusable, and they are popular currently.
2. How to Choose the Right Backpack Material?
As mentioned above, backpacks are made of different types of materials. When it comes to opting for the right backpack materials, you should consider the quality of materials from different perspectives like durability, water-proofing, tear-resistance, comfortability, and weight, etc.
You should consider first what kind of backpacks you are looking for. A durable one? A stylish one? Or an affordable one? You should do much more research and then you can make it clear how to pick the best backpack to meet your own needs. Namely, the best material depends on what you want. There is some advice from the following 2 aspects:
Most Durable Material for Backpacks
When it comes to durability, the champion of the material has to be Cordura and Ballistic Nylon. It's hard to say that there's an exact winner of the two that will stand out. 
Cordura is used in various products including military wear. Similarly, ballistic nylon can protect the wearers from bullets and artillery shell impacts. Certainly, it depends entirely on your practical application and personal preference.
In general, some prefer Cordura because Cordura is composed of a series of textured fibers which give it greater abrasion resistance, while others prefer Ballistic Nylon for its superior tear-resistance.
Overall, if you want to carry extremely heavy loads, you can consider a Ballistic Nylon backpack first due to its excellent tensile and tear strength; if you want to keep your equipment much more portable, you can use a Cordura backpack which is relatively lighter.
Water-proof Material for Backpacks
If you don't want your backpack to mildew and get wet, you should make sure the material of it is water-resistant or water-proof. 
To sum up, several materials including Nylon, leather, Polypropylene, Neoprene are all water-resistance.
A high-quality backpack will keep your belongings dry and safe in wet conditions. However, if the backpack falls into the water, unfortunately, the stuff inside still be at risk of being damaged. At this time, using a truly water-proof backpack made of PVC and TPU is essential to avoid this kind of situation.
Therefore, when you need to do some activities like boating, choose a water-proof one would be better. Plus, except for the material, the zippers of the backpack affect the waterproofness.
3. 15 Backpacks that Our Clients Often Source
Choosing the right material is one of the important things to choose a backpack. You should also think about the size, organization, style, uses of backpacks. There is a list of backpacks that our clients often source for your reference.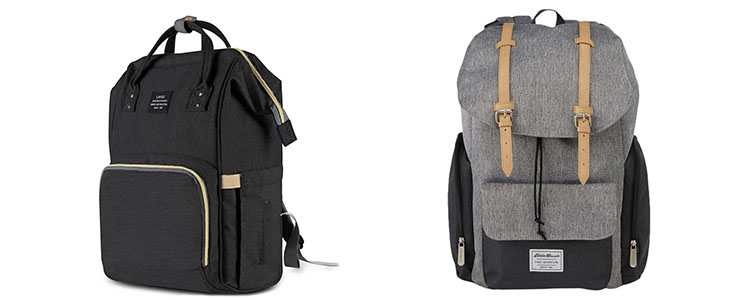 A diaper backpack is an indispensable thing for some new parents since babies need a lot of stuff. When you are not at home, a diaper backpack can not only offer enough space to store but also make your hands free.
Diaper backpacks have a variety of styles and they are always made of a water-resistant backpack fabric such as leather, nylon, or polyester.
If you want to wholesale diaper backpacks from China, you can read this blog for a further understanding. Or contact our sourcing specialists to help you source.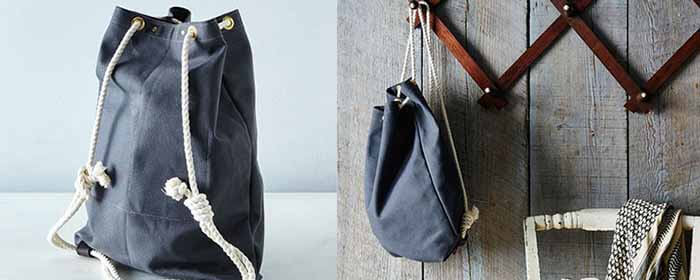 Drawstring backpacks are versatile, convenient, and affordable to use. They have various designs, shapes, and colors. Plus, they are always made of sturdy materials, making them ideal for outdoor activities.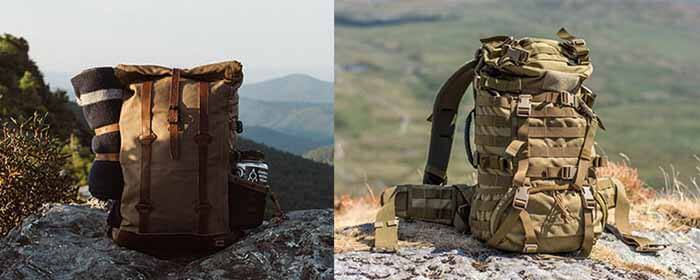 A rucksack is big enough to fit everyday necessities such as books, cameras, garments, or other accessories that you need. A great Rucksack is suitable for outdoor activities, work, or other indoor activities; it is also a perfect backpack for the different age groups and it's unisex.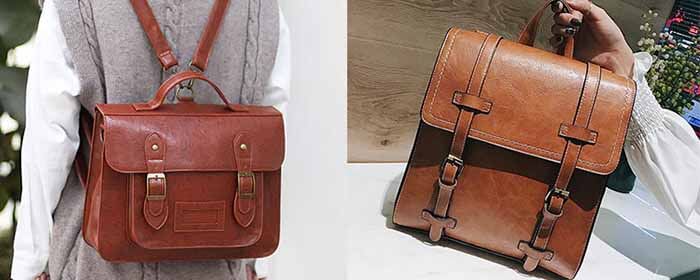 A satchel backpack features a flat bottom and two short handles on top to enable your hands to free. Its main material is leather. A typical satchel is designed as lighter luggage. But satchels range in different sizes, which is different from the tote backpacks.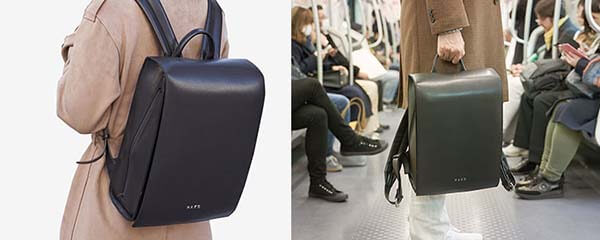 Randoseru is a Japanese backpack, especially for children at school. It is essentially a large, rugged backpack. A typical randoseru features softer leather or other material on surfaces.
Nowadays, we can't live without laptops, mobile phones, and other electronic devices. Thus, choosing a laptop backpack with durable and light material is a great way to protect these electronic devices.
A laptop backpack often has an interlayer that generally has better cushioning. Also, the interlayer can separate the laptop from damaging by other stuff in the backpack.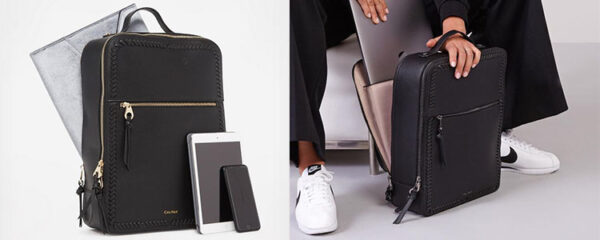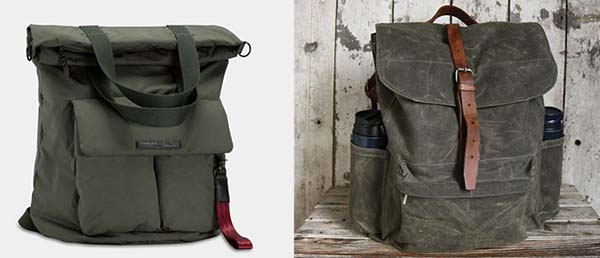 One of the important advantages of duffel backpacks is their recyclable feature. They can be used multiple times without causing any pollution to the environment. 
Moreover, theri raw materials—breathable canvas is easy to clean. Duffel backpacks are comfortable and soft to carry.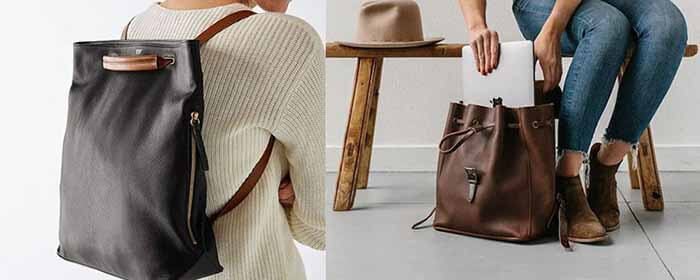 The simple shape and design make the tote bag appealing and convenient luggage. A tote is easy to pack and unpack. 
They are durable due to their simple structure whether made of leather or canvas. If used and maintained properly, it can last for several years.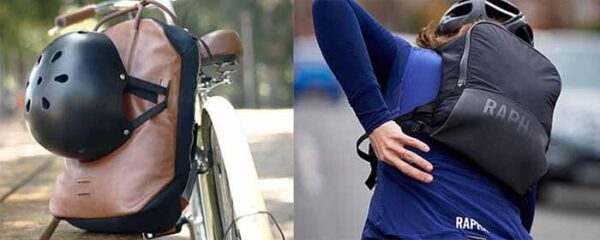 There are different types of cycling backpacks and you should think about their durability, weight before choosing your biking backpack. 
Since there are different cyclists, there are different types of biking backpacks, but all of them are typically durable, waterproof, or adjustable.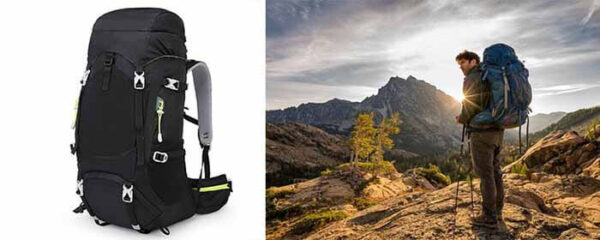 If you are wearing a backpack for hiking, you are going to choose a super comfortable one. Hiking backpacks are designed with efficient packing, A fully adjustable suspension system, external straps, and loops. They can offer great support and protect you from an emergency.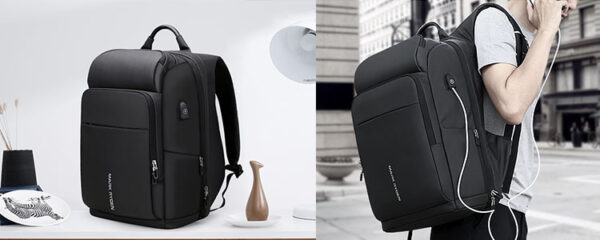 The best travel backpacks use waterproof material so that everything will not be wet. They have lockable zippers and multiple compartments to ensure the safety of your stuff and make it easy to find the stuff you need.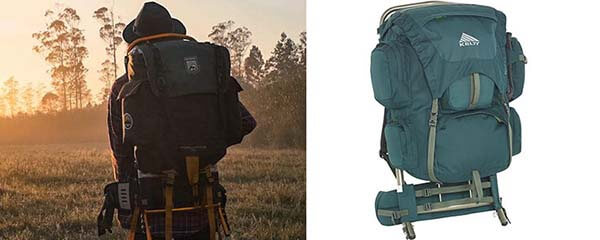 There are two kinds of frame backpacks: internal frame and external frame Backpacks. External frame backpacks are uncommon now but cheaper than internal frame backpacks. Many backpacks feature a waterproof sleeve and load lifter straps to reduce your burden.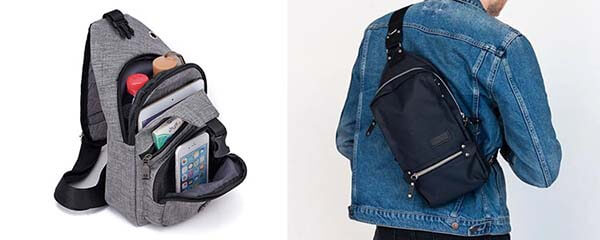 A sling backpack is similar to a common backpack but it has just one strap. People wear across the body to make fast access to belongings or carry in front of the chest to protect your valuables.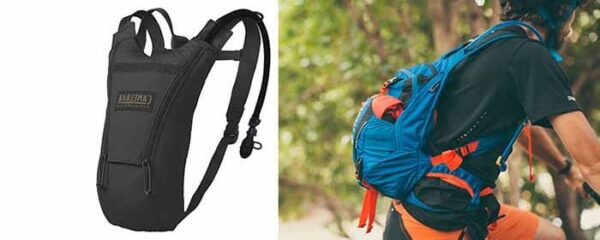 A Hydration pack is a kind of special backpack designed with a hydration system. It can transport water and make drinking convenient and efficient. It is suitable to use in some outdoor activities such as hiking, biking, and running.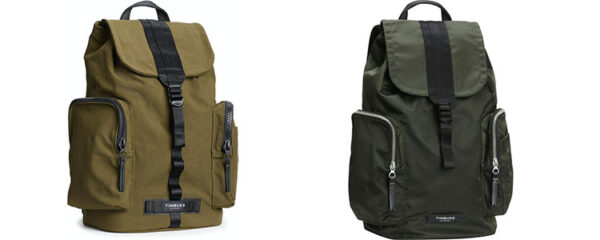 Canvas and waterproof materials are typical materials for a knapsack. The knapsack is a functional bag that brings you convenience due to its shoulder-strap design. And knapsacks are generally smaller in size with fewer pockets than backpacks.
Conclusion
All in all, a backpack is made of different materials and designed in different styles. You should consider carefully before making a decision. If there's anything about backpack material that confused you, I'd love to hear from you soon and I'll be right here to respond.
We are Jingsourcing, a leading sourcing agency in China. We have helped many clients source and customize backpacks. And we have cooperated with many factories so that we can acquire a competitive wholesale price for you. If you want to buy backpacks from China, please feel free to CONTACT US.