Many importers know that China is one of the world's leading mold producing countries, and its mold industry accounts for about one-third of global output value. It may be the best choice to source a reliable injection molds manufacturer to assist them to develop and produce cost-effective products.
However, most importers including some of our clients usually have confronted with three questions when they're sourcing.
What kind of mold manufacturer is the best choice?
Will the large-scale manufacturers be suitable for your business?
What characteristics should a best injection mold manufacturer has?
I have been in the mold industry for 20 years, in today's post, I will tell you some important knowledge about China's mold industry that you have never known. Keep reading, I bet you'll get answers to above questions.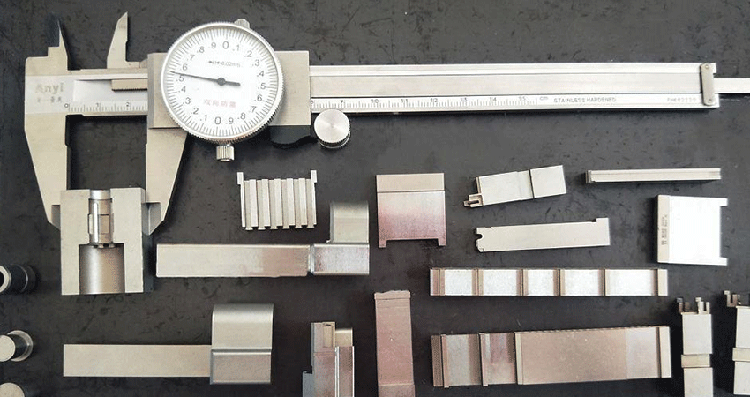 1. What kind of mold manufacturers in China? 
Generally, the current mold manufacturers in China are roughly divided into two categories:
Foreign-funded companies & HongKong and Taiwan-funded companies
Local mold manufacturers
The pros and cons for foreign-funded & HK & Taiwan-funded companies
The foreign-fund & HK & Taiwan-funded companies have standardized management, sound processes, strong service awareness and guaranteed product quality. Corresponding to these are expensive costs of management, selling and marketing. The cost of mold development will be increased accordingly. 
They will be a good choice for you if you have strong financial capabilities. However, their quotations are usually consistent with the international market. For example, their quotation for a large set of precision automotive molds usually will be hundreds of thousands or even millions of dollars, which is difficult for many small businesses to afford.
The pros and cons of local mold manufacturers
Most of them are the first batch of foreign company technicians who entered into the mold industry first: high technical level and production management experience of foreign-funded enterprises. 
Their biggest advantage is the relatively low indirect costs of management, marketing and selling expenses and etc. Quotations are usually much lower than the international market. They not only can maintain the price-performance ratio, but also can provide excellent service and high-quality molds. Therefore, this type of mold manufacturers is more able to attract Small-Medium businesses' attention.
I also remember in 2018, one of our British clients spent a lot of time negotiating with a major manufacturer for his new project. But in the end the order was rejected as the MOQ and delivery time problem, even though they spent a lot of time negotiating with them. Just when it made him very upset, he got our contact information on LinkedIn. After nice communication, we accepted the order and finished it with high quality. And so far, he had placed four times bulk orders with us.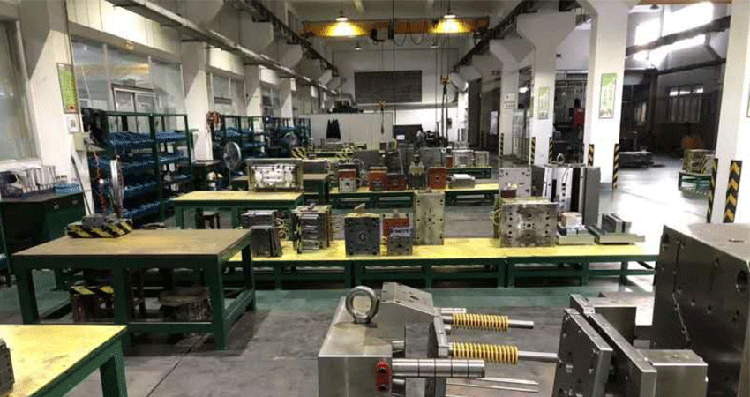 2. Will the large-scale manufacturers be suitable for your company?
There's no doubt that the large-scale manufacturers have a lot of advantages, but more and more importers prefer to cooperate with Small-Medium manufacturers.
Firstly, Small-Medium manufacturers can provide highly cost-effective manufacturing services. 
Secondly, they have complete production equipment, such as precision CNC machine tools, wire walking machine tools, EDM, injection molding machines and etc.
Lastly, most Small-Medium manufacturers have a professional foreign trade team. 
Now, you are supposed to have some ideas about the Chinese plastic injection molds manufacturer. In the end, Let me share with you the last question you care about.
3. What characteristics should a best injection mold manufacturer have?
(1) Their founder or manager has a high technical background.
(2) Complete production equipment: precision CNC machining center, slow wire cutting, EDM mirror spark machine, high-speed and high-precision injection molding machine, and other important equipment for mold processing, production and testing.
(3) Abundant foreign market: Foreign market orders occupy at least 40% of all production orders.
(4) Complete and stable production line and experienced mold design engineers.
(5) Have own injection production department. Not only can meet clients' injection molding needs, but also can test and modify the molds efficiently.
(6) Have your design's similar product development experience. Choose the professional one you will get better quotations and services.
(7) Molds and moldings are at a reasonable price. As saying goes: you get what you pay for. Low price is often hidden behind some traps that are not known to us as any molding supplier has to pay rent, utilities and labor cost.
Now, I want to hear from you
I'm a local Chinese mold manufacturer with more than 20 years of experience. Here, I would like to share my precious experience for you. Although my written English is not very native, I hope you can benefit a lot from my blog.
Have you ever made molds from China? Where did you find the manufacturers? Alibaba or recommend by friends? 
Or what problems did you encounter when developing your own product? Could you share them with us?
We have more than ten years of experience serving the Japanese, European and American markets, and also have close cooperation with some well-known International Brands like Bandai, Hasbro and so on. Feel free to contact us any time, I would like to reply your questions and help your business.