When you launch a new product, you will meet many challenges. So you can use pilot runs before mass production to ensure your entire manufacturing process is on the right track and in control. In this article, I'll introduce the pilot run in detail to help your import business.
What is a pilot run?
A pilot run is a low-volume production test to identify issues and validate whether mass production can run smoothly. It is a standard approach across many industries. It is called "production validation test" (PVT) in consumer electronics, "production trial run" in automotive, and so on. In addition, some buyers will do functional tests in the sampling stage. It can also be called a pilot run test.
In real business, buyers with a big order who want to develop new products or make improvements to the existing products would do this test. Its main purpose is to ensure that there will be no major defects in the product during mass production. If problems occur, they can be corrected quickly.
This test can also make you clear the manufacturing time of every product part, and then you can calculate the actual production lead time. After the trial run, workers can have experience in successfully assembling the products when meeting complex ones, and reduce errors.
How to perform a pilot run test?
After the PP sample is confirmed, the pilot run can begin. The steps are as follows.
Establish the test's goals
Before the trial run, you should understand which targets you aim to hit with your pilot. You can list the goals and arrange the key points in the first. Take remote control toy cars with many custom parts like PCB, plastic body, etc. for example.
The focus of this test can be whether the instruction received by toy cars is accurate and whether the execution is sensitive when using this PCB. For example, you make the instruction of 50 degrees left on the remote control, but the toy car only turns 20 degrees left. Also, you can check if the toy shell is tough and anti-collision, and whether the whole toy car is tightly bonded.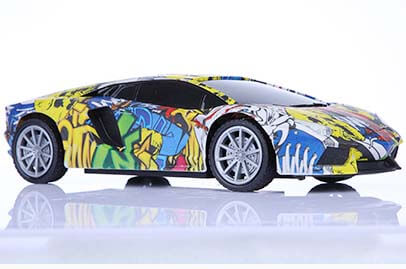 Conduct production
Then the test production begins. It assesses the feasibility of producing large batches of commodities, so the procedures and conditions need to be exactly the same as those of mass production, including making products of full size and color, using the same technique, personnel, equipment, and work instructions.
You can ask the factory to prepare a list to record each production condition and the corresponding result. In this way, you may find problems that will occur in mass production and make improvements, helping the massive manufacturing process smoother.
Another function of pilot runs is to test the max production capacity of an assembly line within a limited time. It fits when you have a tight deadline. It can help you estimate whether the total manufacturing time can meet your requirements, and avoid additional losses.
Check pilot-run products
After the trial production, check the results according to your goal lists. At the same time, you should observe if any significant production issues occur, like problems of quality, if the whole products meet your requirements, and whether the waste rate is within a reasonable range.
If there are any problems, you should analyze the reasons and let the factory find solutions, such as updating work instructions. If you have a sufficient budget, you can implement trial production again until the problem is solved.
Jingsourcing can help you conduct the pilot run test
As a leading sourcing company in China, we have helped 4000+ clients source products from China. With many long-term cooperative suppliers, we can offer you the most competitive price and conduct the pilot run test if needed. We will follow up on the whole trial production, record the issues and modify them if they occur.
In addition, we also can arrange quality control after mass production to ensure they meet your requirements and ship them to your door.
Find Jingsourcing to smooth your pilot run test