Needless to say, Amazon is now the largest ecommerce platform in the world. As a multi-national online shopping mall, there are millions of products listed on it. For sellers, it can be a real painful process to select the right products to sell sometimes.
If you are looking for the next top selling product to list on your Amazon store, or you are just curious about what people like to buy on Amazon, then keep reading. I'll show you the best-selling products on all categories on Amazon and the methods of identifying them.
The first thing you should know about to find a best-selling product is the Amazon Best Sellers Rank, previously known as the Amazon Sale Rank.
To highlight the hottest products on every product categories, Amazon set up the Best Sellers Rank (BSR) calculated based on dimensions such as historical sales, price, promotions and competition of products.
And the BSR is updated on an hourly basis by Amazon. However, one same product can have several different BSR because one BSR is applied to only one Particular category.
Why is Amazon Best Sellers Rank important?
The BSR well indicates the popularity of a certain product. You can easily tell if a product is or can be successful or not by its BSR.
What are the factors influencing the Amazon Best Sellers Rank?
The factors that influence the BSR have never been published by Amazon publicly, but experts on this regard believe that the following factors are responsible for the variation of BSR during most of the time.
Sales velocity of a product has the greatest impact to its BSR, meaning the faster you sell your product, the better BSR you will get. If you are selling fast or not depend on the orders you get in a certain period of time instead of the units you sell in a certain period of time.
Sales history of a product is the second influencing factor. Normally the BSR of newly listed products will fluctuate much more than products that are listed on Amazon for a long time.
Seasonality is another significant influencing factor to BSR. If the competition in the product niche varies through different seasons, the BSR of such product might still fluctuate a lot even if you keep all the sales data in line.
Where to find the Amazon Best Sellers Rank?
The Best Sellers Rank can be found on the bottom of the product page, in the section of product information.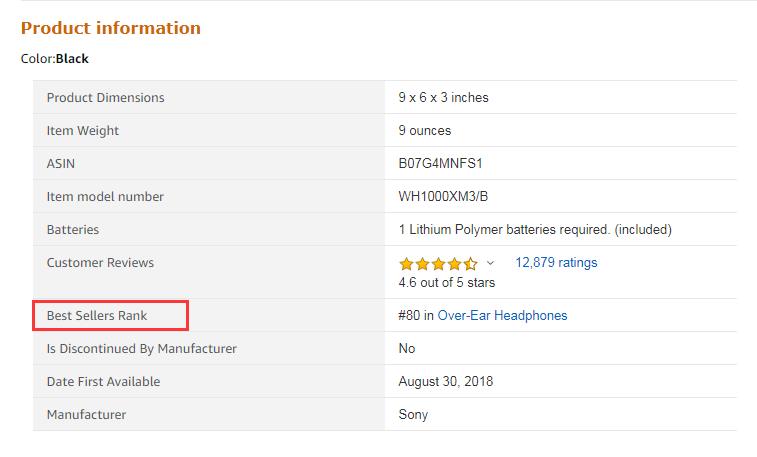 Some of the new sellers on Amazon might get confused about the differences between the Amazon Best Sellers Rank and the Organic Ranking on Amazon.
Since Amazon is actually a giant search engine, just like google , every time you type a keyword into the search blank,a search engine results page (SERP) would appear. And the SERP also has a set of ranking which is different from the Best Sellers Rank.
What are the differences between Amazon Best Sellers Rank and Organic Ranking?
The biggest difference between these two is that BSR shows the sales performance of a product in a certain category while Organic Ranking shows how well the product ranks for a particular keyword.
The second difference between BSR and Organic Ranking is that BSR can only be improved by sales performance while Organic Ranking can be improved by search engine optimization.
Another difference is that the top positions in BSR can't be purchased by sellers while top positions in Organic Ranking are ad spaces for sale.
These two values are both significant for a successful product, but they function in totally different ways. A top ranking product on Amazon's SERP does not necessarily have a good BSR.
The definition of best-selling products can vary between different product niches, but there are some common rules you can follow to find a profitable product on Amazon.
1. The product should be in real demand
A product in real demand means that this product can satisfy a want and customers are willing to pay for that.
Some products seems very fancy and interesting, but they can't actually solve any real problem for the customers who bought them, so apparently this kind of product is what we should try avoiding selling.
Because there can be constant revenue generated only when there is real demand.
2. The market saturation of the product should be in low level
If the market is over-saturated, there is a high chance you can't beat the exist competitors. The highly limited sales volume might not even generate enough revenue to cover your cost.
So if you want your product to become one of the top selling items on Amazon, you should try and find those with greater sales potential but lower sales volume.
Specifically speaking, a product of which daily sales volume between 10 and 60 and total reviews under 200 would be a favorable choice.
3. The profit margin of the product should be above 40%
The profit margin of your product directly determines your profiting efficiency. A product with a good margin can save you a lot of time and energy in business running. 
Normally, products whose profit margins between 40% and 70% are recommend, which means the sales price should be at 2 to 3 times the cost.
4. The product should be easy to ship
The products better be small and light enough so you don't need to put extra effort into packing and shipping. Fragile and easily breakable items should be avoided, or the risks of shipment would be too high to bear.
5. Seasonal or holiday products should be avoided
As I said above, seasonality is an important influencing factor to Amazon Best Sellers Rank.
So when you are searching for a potential best-selling product, try not to pick those seasonal or holiday oriented products and it would be much easier for you to maintain a nice and stable BSR.
6. Products sold by Amazon itself should be avoided
Besides being the world's largest e-commerce platform, Amazon is also a seller itself. If Amazon joined a product niche as a seller, I highly recommend you to stay away from it.
Because Amazon has literally the largest e-commerce customer base on the planet, considering all its traffic, I won't say competing with Amazon in a product niche dominated by it is a wise thing to do. 
7. Branded products should be avoided
The reason I don't recommend branded products is because most of the branded products are trademarked.
If you want to join their legitimate distribution channels, you will have to pay a huge trademark authorization fee or something like that, which would drag your profit margin down below an ideal level.
What's more, people tend to buy branded products through more authoritative channels such as official website or shop.
And if you intend to sell branded products without proper trademark authorization somehow, then don't do it, the money is not worth the legal risks.
8. High-tech products should be avoided
High-tech products such as cameras, computers and headphones can't be a good option for you to make a best seller on Amazon, even if they are among the top selling products on Amazon all the time.
On one hand, the quality standards of this kind of products can be very high and so are customer expectations, so if you want your product to be of quality, the cost per unit would also be rather high. And consumers are always more likely buy this kind of products from big brands just get better quality.
On the other hand, the aftersales service for high-tech products is complicated, so the cost you have to invest in customer services would be much higher than you'd expect. And due to the durability of this kind of products, the chances of getting negative reviews are also higher than other products.
Following the above-mentioned rules can help you find your best sellers in an easier way, but that's not the only way. You can always make a better choice based on enough experience and adequate research results.
One thing you should bear in mind is that a profitable product doesn't necessarily make a best seller. I'll list some of our best-selling categories and products below for your reference.
Children-oriented products always have huge demand on the market. Toys are one of the most profitable categories on Amazon, and you can always see toys among the list of best sellers.
If you want to sell products in this category on Amazon, I'd recommend you to do a product research in advance because the trendiness of this product category is changeable.
Keeping up with trends will make it much easier for you to create a best seller in the category, to do that you can check the annual Holiday Toy List published by Amazon or see the Best Sellers in Toys & Games page.
2. Electronic Gadgets and Accessories
Nowadays, electronics play an increasingly important role in our daily life. Where we go, we are surrounded by all kinds of electronics.
And the market of electronic accessories and gadgets is bigger than any time in history. However, it'll take some creativity to make an Amazon Best Seller in this category.
The global population is keeping growing, which means the market for baby products is expanding as well.
The demand for baby products such as diapers, car seats, strollers, pacifiers, teethers and other baby care and entertainment accessories will never cease to exist.
4. Health & Personal Care
Modern people are getting crushed up by all kinds of stress come from working or studying or other things. And more and more people start to pay attention to their health in the recent years.
Health products like vitamin, protein and other dietary supplements and medical supplies and equipment are getting increasingly popular among consumers.
Since this category is of great significance to people's wellness, Amazon has set up strict regulations over it, so before you step into this category, make sure your products meet all the approval requirements.
As food safety has become a great concern of the society, more and more people tend to invest their money on their kitchen. It takes only a little bit of creativity and optimization to get a huge payback.
However, you should stay away from some subcategories in which you'll face direct competition from Amazon or low profit margin due to high level of market saturation.
As low-carbon life style become increasingly popular, more and more people are willing to try living in way more close to Mother Nature. Sports and outdoor activities are becoming a more welcomed way of spending spare time by ordinary people.
So, you can safely say that the expansion of this market is well promised. To succeed in this category, you just have to mark any emerging sports or outdoor activities and make sure you are following the consumer trends.
This is category needs creativity to the most and has the richest potential payback. The estimated profit margin of this category is above 20%, which is higher than most of the other popular categories such as clothing, electronics and books.
One of the most effective ways to improve your profit margin for this category would be differentiate yourself from other sellers, meaning you should figure out exactly what kind of customers you want to appeal in the first place.
And you should try to make your product description as detailed as possible because the products your customers are looking are usually supposed to be rather specific and personalized.
Appliance is another popular category on Amazon with a decent profit margin. Things that can make people's life more convenient such as dish washers, ice makers and refrigerators are always hot sellers.
One trick to improve your sales volume is to list your product with high quality pictures along with some videos showing how to use your product. And also, you have to make sure your items are in line with any local regulations.
Pet supplies are among the most fast-selling consumables. And customers' buying desires are relatively strong, because who doesn't want everything to be the best for his or her furry friend?
In this category,  a superb product and differentiated supporting services will make it much easier to create a best seller.
This is a product category with low risk and high profit margin, and making a top selling product wouldn't cost you that much as other product categories do.
To succeed in this category, just simply utilize your creativity to the most to make your products interesting, trendy and attractive and make your return policy as easy-to-accept as possible.
Listed below are our most recommended best-selling products on Amazon, and these are only for reference. You can try searching for similar products or their optimized version and buying them to sell on Amazon if practical, but, always remember that this list is dynamic and changes at a real fast pace.
Product Name: Baby Diaper Bag
Cost Per Unit (USD): $5-$10
Reasons for Recommendation: It is multifunctional and it can be uses as backpack, handbag. It is very elegant and suitable for many occasions like shopping, traveling and etc.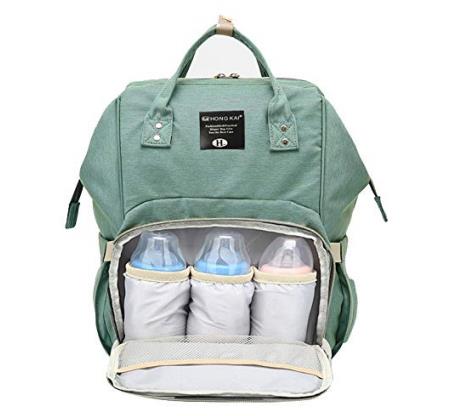 Product Name: Compostable Paper Plates Set
Cost Per Unit (USD): $3-$6
Reasons for Recommendation: MICROWAVE & FREEZER SAFE – Microwavable and freezable. You can use these plates in the microwave or refrigerator. No chemical wax coating applied, totally safe for serving food.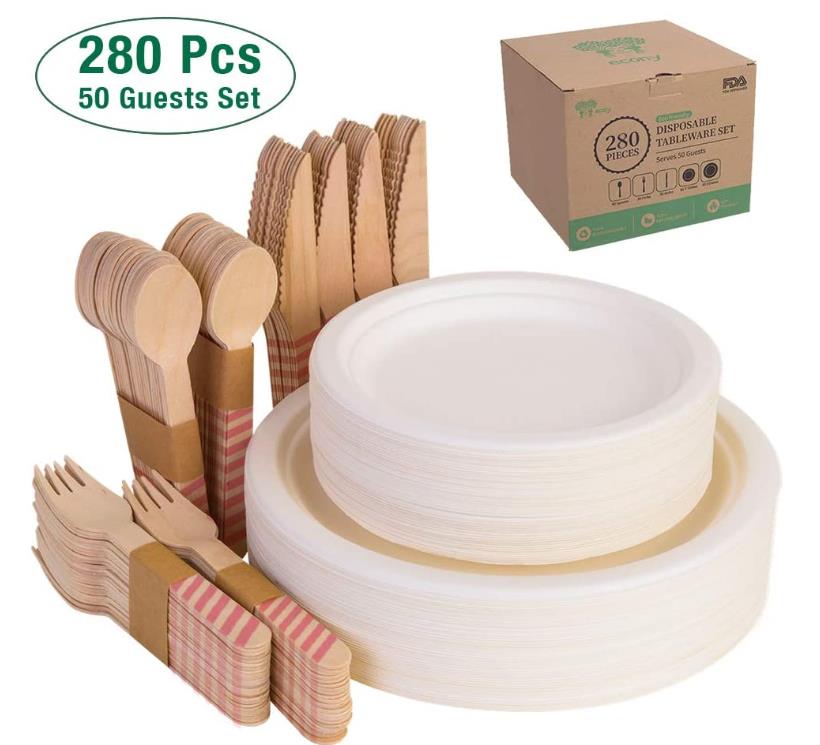 Product Name: Essential Oil Diffuser
Cost Per Unit (USD): $5-$10
Reasons for Recommendation: Aromatherapy Essential Oil Diffuser, Humidifier, Air Purifier, Ionizer, Night Light. This aroma diffuser with wood grain looks very natural and primitive. At your workspace or home, it is a nice craft of art that fits in with any decor.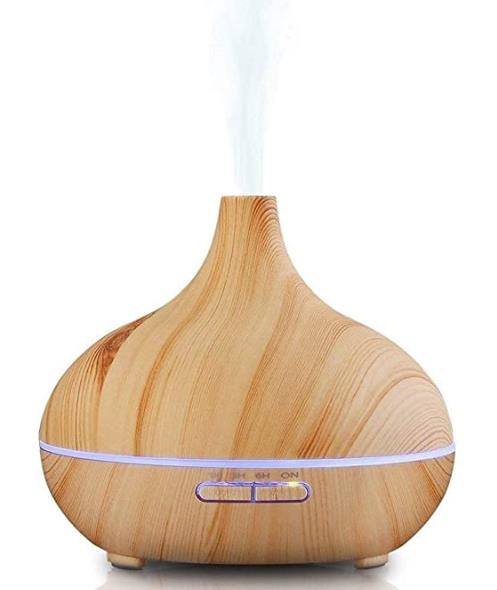 Product Name: Eco-friendly Portable Bowl
Cost Per Unit (USD): $0.4-$0.5
Reasons for Recommendation: These are lightweight so you can easily take these when going camping. Perfect for serving salads, smoothie, ice cream, and even cereal, but can't be heated or put under strong sunlight. Adorning your home decor in a pleasant eco-friendly fashion, it can be placed on desktop of living room, bedroom, office, etc.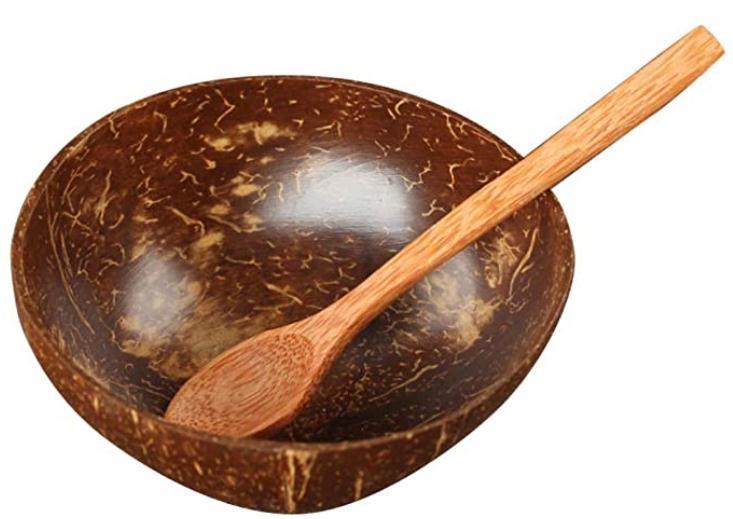 Product Name: Foldable My First Year Baby Photo Frame
Cost Per Unit (USD): $5-$6
Reasons for Recommendation: Beautiful wooden baby's first year frame is the perfect way to celebrate your baby's first year. White, hand-finished wooden frame with acid-free beveled mat stamped in silver with "my first year".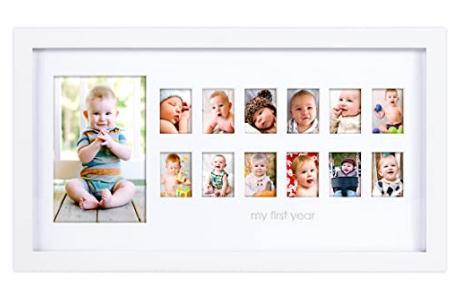 Product Name: Basketball Hoop Strip Light
Cost Per Unit (USD): $3.7-$4.5
Reasons for Recommendation: This price is for solar power version, as for battery power version, the price would be higher as $7-$9. The light will be always on in seven different colors.
Product Name: In-Car Container
Cost Per Unit (USD): $1.2-$1.5
Reasons for Recommendation: This small in-car garbage's capacity is 1.5 liter, with plastic material. There are many different colors options, and you can also print your logo on it.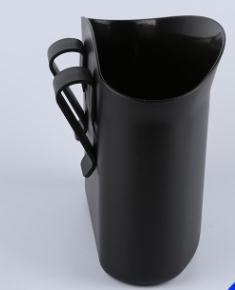 Product Name: Automatic Soap Dispenser
Cost Per Unit (USD): $7.5-$8.5
Reasons for Recommendation: This plastic soap dispenser is very popular these days due to COVID-19 as it's touchless when using it. It will provide a fixed amount of soap when your hand is in the sensing area, and stop immediately after your hand leaves the sensing area.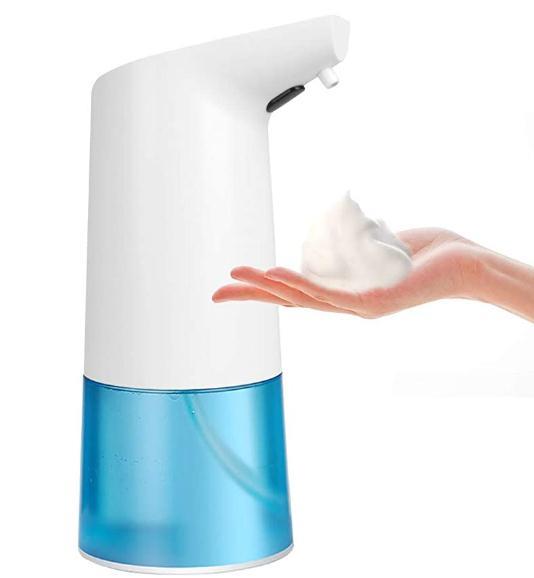 Product Name: Wall Tapestry
Cost Per Unit (USD): $3-$5
Reasons for recommendation: This tapestry is great for wall hangings, Beach throws, picnic blankets, porch hangings, table cloths, bed Spreads, sofa covers, dorm decorations, ceiling décor and window curtain.
Product Name: Double Suction Toy
Cost Per Unit (USD): $3-$4
Reasons for recommendation: Made from food-grade TPR materials, environmental friendly, no harm to your love pet, better bite resistance, higher quality and longer service life.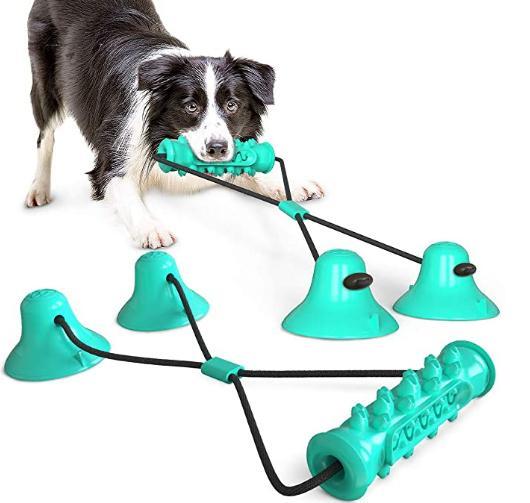 Product Name: Bamboo Wine Holder
Cost Per Unit (USD): $2-$3
Reasons for recommendation: This holder will make sure neither wine nor food escapes while leaving you and your guests with a hand free. It is Ideal for outdoor parties or other functions where table and counter space is hard to come by.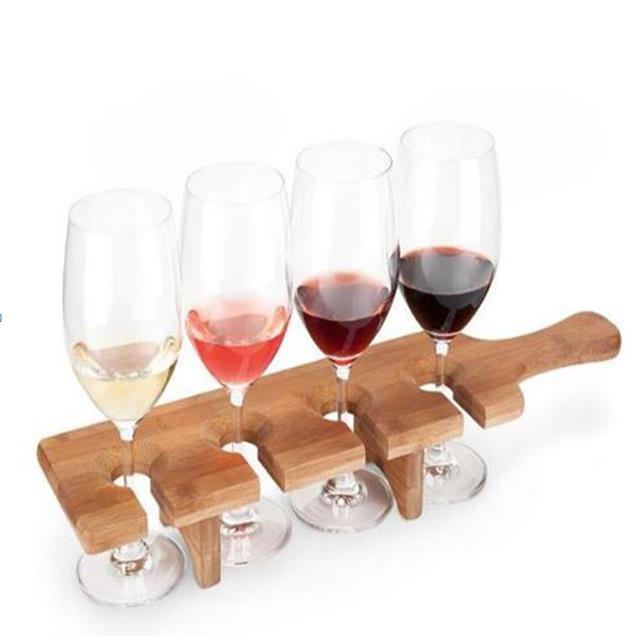 Product Name: LED Badminton Shuttlecock
Cost Per Unit (USD): $2-$3
Reasons for recommendation: The light LED shuttlecocks are very bright and durable. The batteries could last 20 hours. And it can also be used as a normal shuttlecock when turn off the switch or run out of battery.
Product Name: Foldable Cordless Jump rope
Cost Per Unit (USD): $8-$9
Reasons for recommendation: Cordless skipping rope that reduces injuries during sports. Keep you away from pain and being disrupted while working out. It is a great option for exercising indoor or outside. The LCD screen shows a timer, a calories counter, weight and a jumping counter, you can clearly see the results of the exercise.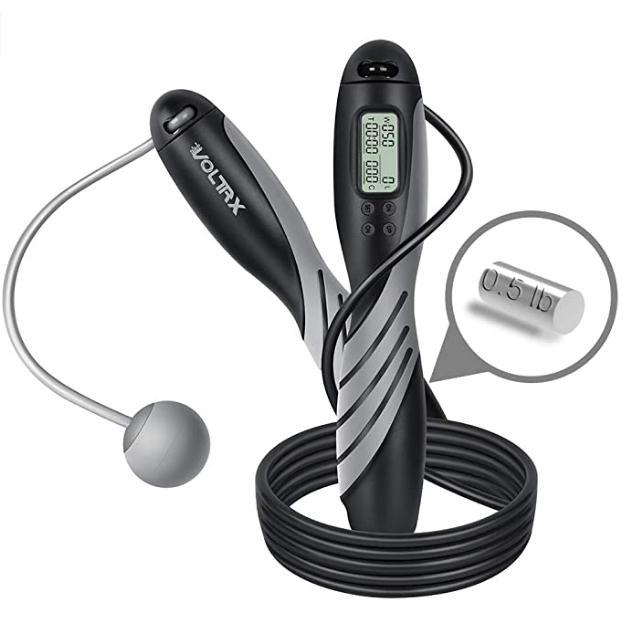 Product Name: Baby Bowl
Cost Per Unit (USD): $1.5-$2
Reasons for Recommendation: This gyro bowl is made of 100% food grade PP material, and it is BPA free which means high safety for your kids. Not only it's perfect for keeping your children's mess to a minimum, but it also looks like a cool planet Saturn.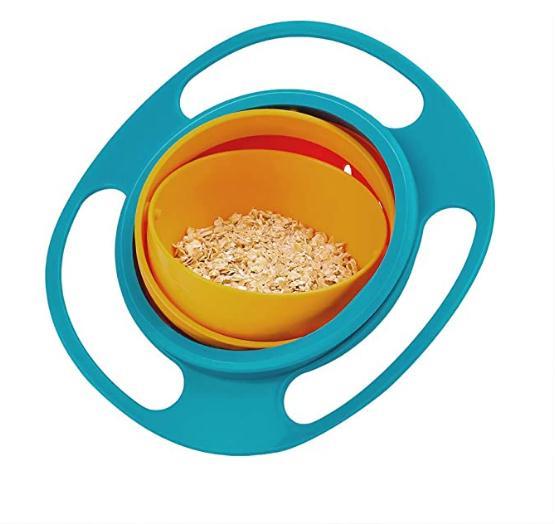 Product Name: Portable Bracelet Wristband Hand Dispenser
Cost Per Unit (USD): $1-$1.5
Reasons for Recommendation: This wristband is made of silicone, and can hold up to 15mL of liquids and is easy to refill. It is ideal for those who travel, or those who work in health care, service industries. You can put sanitizer, sun cream and anything you need in it.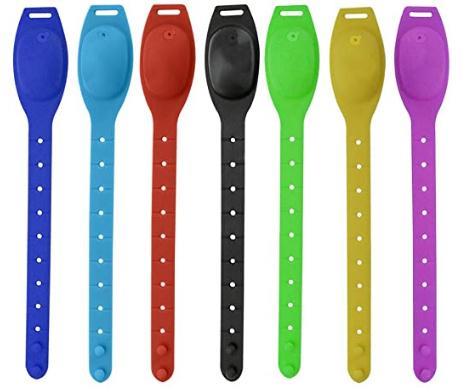 Product Name: Treat Ball
Cost Per Unit (USD): $0.7-$1.2
Reasons for recommendation: Side slots and a hollowed center in this silicone ball allow you to put in snacks or other small treats. As working to retrieve the tasty rewards, dogs will stay mentally and physically active while playing.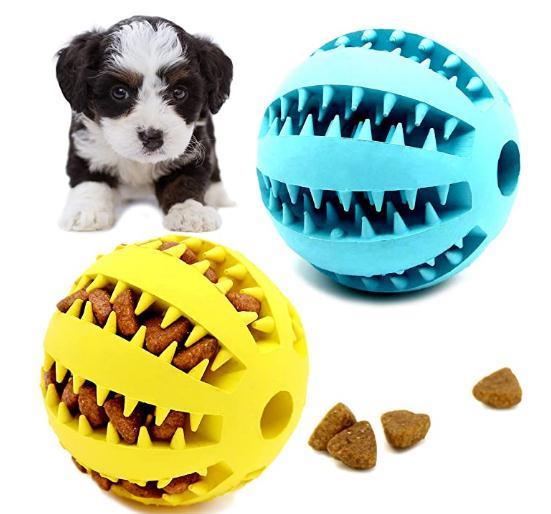 Product Name: Can Coolers
Cost Per Unit (USD): $0.25-$0.35
Reasons for Recommendation: This can cooler is made of 3mm Neoprene, which keeps the refreshing cold drink cooler and longer, and also keeps your hands dry. For customization, you can put you private label or any logo you want in it to make your products more unique.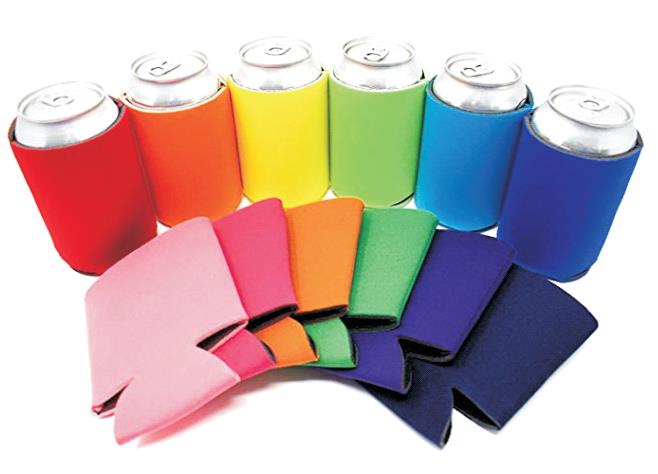 Product Name: Baby Swaddle Blanket
Cost Per Unit (USD): $8-$9
Reasons for Recommendation: Crafted from high quality knitting wool, with polar fleece lined, thick, soft and comfortable to keep your baby warm. Button closure works perfectly for easy opening and closing.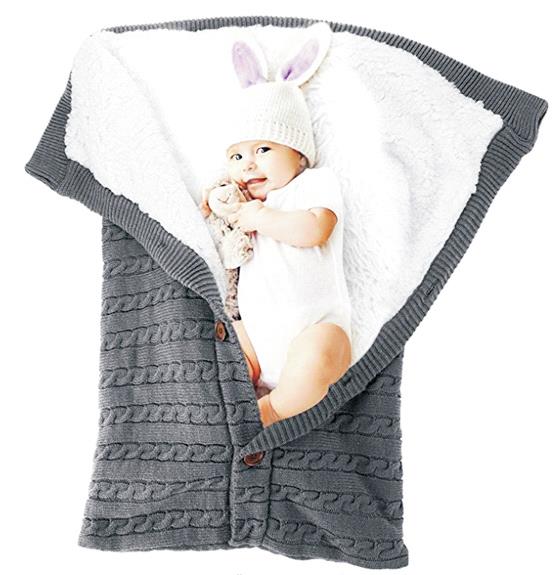 Product Name: Car Vent Organizer
Cost Per Unit (USD): $0.5-$0.8
Reasons for Recommendation: The product is made of fine PU material, which don't take much space, and easy to store and carry. Small but functional, can hold your cigarettes case, glasses, pens etc. It can be easily installed in the car without any tools.