How do you know if a company sells quality plastic bottles? This post will break down some of the UK's Plastic Bottle Manufacturers to help you make an informed decision on who's worth your time and money.
With so many plastic bottle wholesalsers and suppliers in the UK market, deciding on one can be overwhelming. So, here is a list that can assist you in making that important decision!

When it comes to producing a variety of plastic packaging products, Jubb UK Ltd claims to be on top of the chain. On their website, the brand boasts a 40-year experience in providing creative packaging solutions.
Jubb is involved in producing HDPE Plastic Bottles and their headquarter is located in Leicestershire in the Midlands.
As indicated on their website, some of their offerings include:
Direct screen-print
Custom/Contract

molding

facilities
Standard HDPE plastic bottle varieties from 30ml to 5 liters.
Label application, and
Design and project management for new concepts
Their website is user-friendly and has a straightforward layout that you can use to learn more about the brand, request a quote, or browse through a variety of their services and products.
2. Technical Treatments Ltd.

As detailed on their website, Technical Treatments Ltd has been producing plastic packaging products since 1946. The manufacturer also indicates they produce a wide selection of plastic bottle containers – ranging from 15ml up to a capacity of 25 liters.
According to their About page, they didn't necessarily start as a plastic bottle manufacturer. Instead, they were initially involved in supplying plastic ware to laboratory wholesalers.
Unfortunately, it didn't go so well for them and so, they decided to start producing and supplying plastic bottles instead. And on their product page, you can find links to some of the following products that they're involved in producing:
Carboys and bottles
Labware
Narrow mouth bottles
Wide mouth bottles, and
Aspirators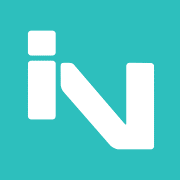 Although they also offer a wide selection of plastic bottles for packaging, All in Packaging's website is a bit clustered. It isn't as user-friendly as the first two. However, they do claim to offer the best packaging experience for your products. On their portfolio, All in Packaging offer you products like:
Cardboard boxes
Jars
Caps
Tubes
Sprayer bottles, and
Plastic bottles, among others
According to them, you are given a chance to come up with your unique design and they also claim to help you implement any custom ideas that you might have in mind.
Still, on their website, All in Packaging claims they can simplify the manufacturers' and distributors' work. They believe they can help their customers reach both large- and small-scale buyers for their products.

Plasticbottles.co.uk is another plastic bottle manufacturer in the UK that claims to deliver a seamless and productive experience to its customers. Besides manufacturing, the brand is also one of the UK's plastic bottle suppliers. On their official website, Plasticbottles.co.uk accepts orders starting from 25 pieces so, you can tell that they are also among plastic bottle wholesalers in the UK.
Once you land on their site, they have a nice layout with tabs for bottles, jars, closures, an about us page to learn more about their services and a contact us tab that you can use to reach out to them in case of further inquiries.
And still, on their website, the following are some of the products and services that Plasticbottles.co.uk indicate they can deliver:
Wide selection of products
Guaranteed quality
Orders starting from 25 pieces
A broad range of services, including printing and labeling

Like the first option in this UK plastic bottles manufacturers list, HD Packaging also claims to be an industry expert for 40 years since being established. While packaging is their primary function, the brand also details that it's involved in production, innovations, and making continuous advancements in what they offer.
Like most plastic bottles suppliers in the UK would say, HD Packaging also states that they pay close attention to their customers' feedback and implement according to their desires.
Hence, they claim to customize every product based on their clients' desires by using specific materials and techniques to come up with the final products. As a customer, you can tell that their website is also user-oriented and straightforward.
It's direct and you can browse through their different tabs on top of the page to learn more about HD Packaging, contact them for orders, inquiries, or even to make a complaint.
6. The Plastic Bottles Company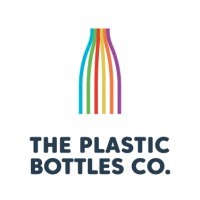 The Plastic Bottles Company is (according to the brand) a good choice for those who are interested in a variety of products. They claim to offer quick and cost-effective services, and explanations on plastic types to help customers make informed decisions.
The company further claims that they offer customers samples of bottles and lotion pumps for the cost of post and packing. And according to most reviews on their platform, The Plastic Bottles Company, which is a plastic bottle manufacturer based in the UK has a responsive customer support team that's readily available for assistance.
Lastly, their website is fairly friendly and contains multiple helpful pages to help you – the customer, learn more about them and feel safe making your order or asking them further questions concerning their operations.
7. Plastic Bottle Supplies Limited

As indicated on their website, Plastic Bottle Supplies Limited has experience of more than 20 years in the industry. They also claim that they manufacture superior quality HDPE plastic bottles. According to their "About Us" page, they've been serving numerous household names for years and their customers are satisfied with the level of services that they deliver.
And you can tell that their website is direct and user-oriented. From the moment you land on their homepage, Plastic Bottle Supplies Limited showcases their offerings in a capturing graphic display.
In summary, Plastic Bottle Supplies Limited claims to be an established company that has grown rapidly serving several customers throughout Europe.

Raepak Ltd is a UK plastic bottle manufacturer company that claims to innovate and provide design for cosmetic packaging. Their website states how they work with brands to bring their ideas alive, starting from an idea into something incredible. On their website, they offer:
Tailor-Made Design
Customized Finishes
Innovative designs
Superior & Luxurious plastic bottles
They also claim to work with brands all over the world to bring their creative cosmetic packaging ideas into reality. The process starts simple but evolves through stages of physical presence that will impress any audience.
If you are looking for premium packaging products for your cosmetics, Raepak claims that it's the brand for you. However, this is entirely subjective to your preferences and budget. Their website features informative guides on how to work with them to transform your ideas into reality.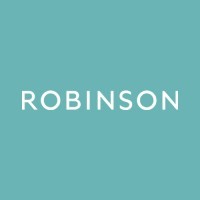 Today's business world demands more than just the highest quality products at competitive prices – companies must also offer responsive customer service while maintaining environmental integrity throughout their entire supply chain from manufacturing through distribution to disposal of goods on behalf of customers.
With these new challenges come opportunities as well; Robinson Plastics, on their website, claim to have always made sustainability one of its top priorities which includes ensuring high standards across multiple aspects including employee relationships, product life cycle management & recycling practices among others.
Claiming to be a leading provider of custom-molded plastic and rigid paperboard packaging, Robinson plc operates further operates six manufacturing sites. As spelled out in their "Company Purpose", Robinson Packaging wants to create a sustainable future for our people and the planet, going above and beyond what is required.

According to their website, Ampulla provides a wide selection of glass, plastic, and aluminum packaging in different quantities to suit your needs. From beauty businesses, nutritional supplement companies, to craft lovers, Ampulla claims that it has the packaging solutions that will help get your job done correctly.
They also state that they are always sourcing stylish packaging for customers' convenience. The business is based in Hyde, Greater Manchester but has expanded into European distribution due to customer demand.
Ampulla also features a user-friendly website and Amphora is their sister company. Amphora is looking to become the leader in bulk packaging distribution and Ampulla is committed to supporting their growth and continuing theirs.
Check our other post about plastic bottle manufacturers in the USA if you are interested:
Final Words
We hope this list of plastic bottle manufacturers in the UK can help you make an informed decision when choosing your supplier for plastic bottle wholesale or customization. If you have any further questions after reading this list, please leave a comment below.
We are Jingsourcing, a leading sourcing company in China, dedicated to helping importers customize and wholesale products from China. We've established relationships with many leading plastic bottle manufacturers. If you need help in importing plastic bottles from China. CONTACT US now for competitive prices and hustle-free sourcing services.