According to data, the jewelry business accounts for a large proportion of the UK market. As a new startup or small businessman, you will be facing such questions: where can you wholesale jewelry with no MOQ requirement? Where is the best place to buy jewelry?
In my today's post, I will summarize 23 wholesale jewelry supply distributors in the UK.
Attention: enough research about these websites is necessary before you choose one. We couldn't guarantee the complete legitimacy and reliability of the following recommended jewelry wholesalers.
1. Accessories by Parklane

Accessories by Parklane supplies all kinds of jewelry accessories to retailers and resellers. You can find all kinds of bracelets, rings, necklaces, earrings, and brooches here. They also provide gift boxes and pouches with some specific products.
The MOQ on this jewelry wholesale website is £100 plus vat plus £7 including delivery. Expect your order to be delivered within 3 working days. They offer free delivery all over the UK for orders over £200 plus VAT.

D&X London is a UK-based company that supplies jewelry accessories to boutiques, department stores, and high street stores. You can find all kinds of accessories like necklaces, bracelets, earrings, rings, brooches, and jewelry made from many different materials such as silver, gold, crystal on their website.
If you want to wholesale customized jewelry, this is a website for you. Their order processing time is 1-3 working days and 1 week during busy seasons. They provide free shipping for orders over £300/€400 all over the UK. But you need to register an account to check the product price.

Jewel City supplies bangles, bracelets, brooches, earrings, necklaces, etc. All of their products in compliance with the EU regulations. Their delivery time is 2 days for the UK mainland. They provide free shipping in the UK for orders of £100 and above. And MOQ is £50.
About the return policy, you can return your first order (website orders only) for any reason with no question asked. And for other conditions, they don't provide a replacement service. You need to notify them about the problem before return, then you will get a credit note which is valid for a year.

Yoko's fashion is a fashion jewelry wholesale distributor including necklaces, bangles, bracelets, rings. But you need to register an account before you check the product price. You can even visit their showroom to see all the products yourself.
They offer free shipping for over £200 and all orders take 1-3 working days to deliver after dispatch. For areas outside of the UK, you can contact them for the exact delivery time. When you search for products, you can filter the product according to the color or price, which is very convenient.
5. Silver Jewellery Cavern

Silver Jewellery Cavern is an independent family business based in North Cornwall. They mainly deal in 925 silver jewelry collections. They have agents based all around the UK. You can place orders online or over the phone.
Before you want to wholesale, you need to register an account first. If you are dissatisfied with the product, you need to notify them within 3 days of receiving it.
6. Wholesale Clearance UK

Wholesale Clearance UK is an antique jewelry wholesale supplier in the UK.
The delivery service of wholesale Clearance UK Ltd is quite fast and economical. They deliver products to both domestic and international customers at affordable rates. Domestic deliveries are usually provided in 1-3 days and customers can get the right time of delivery with a delivery estimator. International delivery to any destination starts at just £2.99.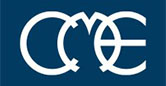 CME Jewellery only deals with retailers and has an exclusive collection of jewelry items at low rates. You can get a special discount on some jewelry items. In addition, you can find many new collections after registering.
There is a minimum initial order for Goods which is £150 for an initial order and £25 for existing customers

Lisa Angel Wholesale is based in Norwich UK and deals in the wholesale trading of jewellery, scarves, and homeware items. But you need to log in to check price.
MOQ is £100 + VAT. The Carriage paid order is £300 + VAT or the UK Delivery is £5. The delivery charges for other countries are slightly different, you need to confirm with them. The products are usually delivered within 3-5 working days in the UK.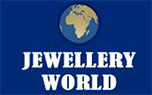 Jewellery World is a fashion and costume jewelry wholesaler in the UK. They have a fascinating collection of beautiful costumes and bridal jewelry.
There is a restriction on minimum order:£100 for the UK; £250 for other European countries; £500 for other countries. The products are normally delivered within 1-2 days to customers in the UK.

Mainlysilver is a wholesale silver jewelry supplier in the UK for the last 20 years including earrings, pendants, necklaces, bracelets, rings, etc. You can get different volume discounts from 10%-20%.
The orders are delivered in 3-5 days. The general shipping fee for orders in the UK is £5 and £10 for European countries without VAT and £30 per order for other countries. Free shipping is available on orders of over £200 in the UK and £300 for other European countries excluding VAT.
11. Vampura Rose silver Wholesale Jewellery

Vampura Rose Silver Wholesale Jewellery offers a range of silver products including pendants, bracelets, brooches, etc. Most of their products are designed by themselves.
Their minimum order amount is £75 Excluding vat and shipping. For shipping all over the UK, all of their orders are dispatched the same day if the order is placed before 12 noon. And they offer free shipping on orders over £100 excluding VAT which is 20%. They also deliver internationally with free shipping for orders above £125.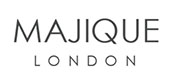 Majique London is an online jewelry wholesale store based in the UK. you can find all kinds of earrings, necklaces, brooches, rings, bracelets, and more. They deal with both retailers and direct customers all over the UK. When you search for jewelry on the website, you can filter out the products according to many aspects including color, material, etc.
Most of their orders take 1-3 days to reach your doorstep all over the UK. For international orders, they use delivery services such as DHL and UPS which take 3-7 working days to reach you. 

Based in London, Hanron Jewllery supplies wholesale jewelry products through their website as well as a showroom with over 30+ years of experience. They use 3D cad remodeling for products like engagement rings or pendants.
They are also a diamond jewelry wholesaler in the UK, and they can design the diamond jewelry according to your preference. They aim to provide delivery the next day of the order via Royal mail special next day delivery.

Tailbot Fashions LLP supplies fashion accessories including jewelry to traders. You can look at all their products on their website and enquire online also.
Their minimum order value is £25 excluding vat and delivery and within the UK mainland and Northern Ireland, they provide free shipping for orders over £100 excluding vat. Their products will reach you in 2-3 working days in the UK.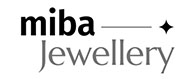 You can find many kinds of beautiful jewelry including bracelets, necklaces, bangles, etc on Miba Jewelry. For small businessmen or startups, the biggest advantage is they have no MOQ, which is very beneficial to you. They have a 30-day return policy, which means you have 30 days after receiving your item to request a return.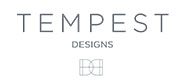 You will find a variety of jewelry made from different materials including necklaces, bracelets, rings on Tempestdesigns. And all of their products meet EU standards. MOQ is £100 net. For orders across England, Wales & Mainland Scotland, you need to pay a £10.00 carriage charge for a 10KG box for all orders.
The orders from the UK placed before 12 pm will be delivered the next day, except on Fridays. 

Lilajewellery, a fashion jewelry wholesaler in the UK. They will provide some promotional or discount items. This wholesaler just accepts British Pounds, if you are from other countries outside the UK, you need to have a currency transfer. For wholesale orders, they will try to deliver within 5 working days of receipt of payment, carriage paid to the UK mainland for all orders over £150 + VAT.

Wjsutton is not only a UK-based trade jewelry supplier but also a manufacturer with many years of experience mainly in the field of Sterling Silver and 9ct Gold jewelry. MOQ is £50, which is very friendly to small jewelry businessmen.

Kuratejewellery is a UK manufacturer and wholesaler in the field of unique 9 ct Gold, sterling silver, and base metal jewelry. They provide a free shipping service for UK orders over £225. You can pay for orders in many ways such as Credit Card, Visa, Cheque, etc.

Banyanjewellery is a UK sterling silver jewelry designer, manufacturer, and vendor. Besides, you can wholesale many gold, gems, opals jewelry. But if you want to buy goods or get a more detailed product catalog, you need to apply for a trade account first.
About shipping, you can get a next-day-delivery service if your order has a net worth of £750 and above in the UK. Otherwise, your goods will be sent by Royal Mail 48 hour tracked service.

Briolette is a jewelry wholesaler in the UK. You can find a variety of products such as earrings, bracelets, bangles, etc. But for a detailed product catalog, you need to apply for an account first.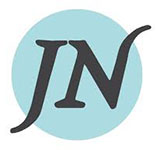 On Jnjewllery, you will find a lot of jewelry made from different materials such as gold, diamond, silver, pearl, etc. And you can find some discount goods and popular styles here. But to view prices or to place an order you must register and open an account.
Bespoke service is available, but it can't be returned or exchanged. The platform just accepts orders payment by debit or credit card only.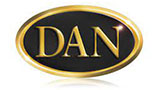 If you wanna find a gold jewelry wholesaler in the UK, you can choose Danjewellers. There are many types of gold jewelry on the website.  
All orders above £50 are automatically sent by royal mail special delivery, and you can receive the parcel before 1 pm the next day.
If you are not satisfied with the products, you can return them within 7 days of purchase in their original condition. But there is a £5 handling charge for each item returned and you need to cover the postal cost.
There are many other wholesale jewelry suppliers in the UK, and we couldn't judge which is the best jewelry wholesaler directly. What you need to do is to judge them from many aspects including price, return policy, styles, etc. Then choose the one suitable for your actual situation.
If you have any questions about fashion jewelry wholesale or plan to import from China, feel free to contact us. We have a professional jewelry sourcing team to help you.