Case Studies of Supporting Different Business Models
Jingsourcing is not only a China sourcing company, but your long term partner. For different business mode, we will tailor our services to best support your business.
Many people have an idea for product development, but give up because they have no experience and don't know how to start. Don't worry, as long as you have a development plan and enough budget, we can help you even if you have 0 experience.
We can help you estimate the cost of each product for mass production, advise on crafts, materials and various packagings, etc for free. After helping you find the most suitable factory and customize the prototype, you can confirm if there are any details need to be modified. And finally we will help you arrange mass production, packaging and transportation.
We have supported many projects of kickstart and crowdfunding to help them achieve their dream through massive production. Baby Blendy Bottle is one of our successful cases. We helped Osmay from Miami develop this rechargeable, self-stirring bottle that can be easily disassembled and cleaned.
Initially, Osmay only provided us with some design drawings and a very rough model. Then our team selected some professional bottle factories and PCB board factories to make this more practical, and helped him redesign all parts, circuits and components to achieve low-cost mass production.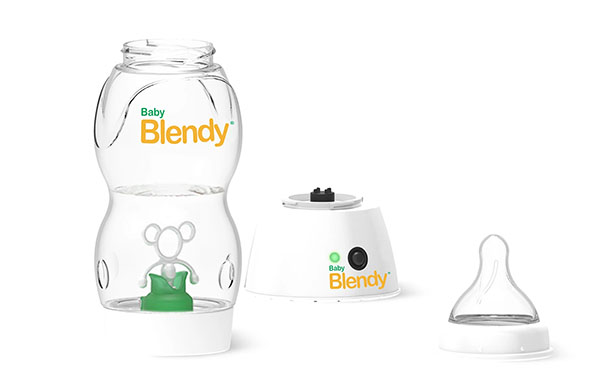 If you have an annual purchasing volume of more than $500,000 and need a wide range of products, then finding suppliers through Alibaba or Canton fair and purchasing by yourself will be a real headache. That's when you need specialized sourcing companies like Jingsouricng to help you handle the supply chain in China.
For large and medium-sized importers, we can customize a team of up to 20 persons to support your business needs. In addition to sourcing different suppliers for different products, we can also recommend the latest hot-selling products according to your business model, and offer better payment services like pay on delivery.
For example, we have helped an e-commerce company in Europe. It increased its annual purchase volume from $500,000 to $3 million in 3 years. Every week, there will be a 40HQ container and each container is filled with 10-40 kinds of goods, which will be transported to Europe by sea or rail. Our company has specially arranged a quality inspector and a six-member sourcing team, dedicated to serving this company.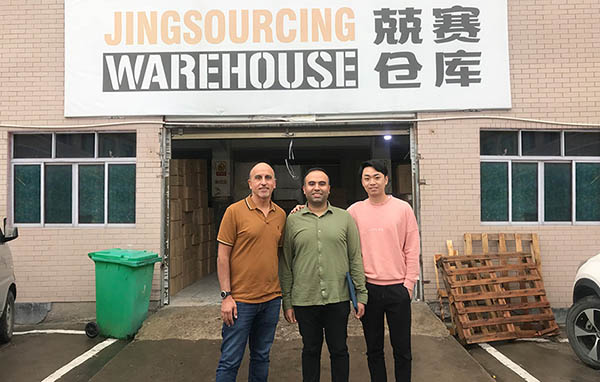 Over 80% of clients severed by Jingsourcing engaged in various e-commerce businesses. Such as Amazon sellers, Shopify store owners, or 2,000+ SKU e-commerce companies.
And most e-commerce clients need to make their own private label products and customize nice packagings. However, the quantity of trail order is often too small and the factory is unwilling to offer customization services. Don't worry, we have many cooperative packaging customization suppliers who can help you customize even less than a MOQ of 500.
We can help you put product stickers & barcodes, ship products directly to Amazon warehouse or other fulfillment centers. We can also help you dropship each product to your end customer from our warehouse in China.
We offer 5 photos of each product for free that you can upload to your store. We can help inspect product 1 by 1, to help you reduce defect product reviews to 0.