The value of UK online retail sales reached £99.31 billion in 2020, growing over £20 billion from the previous year. This eCommerce growth trend means a great opportunity to start an online store.
However, it's important to have a clear plan to build a successful eCommerce business, which includes the strategies of sourcing products. This refers to finding quality products and vendors, whether from overseas suppliers or brick-and-mortar factories near your headquarters.
Whatever sourcing method you choose, the goal is to get the best products at the lowest possible cost to maximize profits and China is one of the best places to look into.
This article will guide you through the product sourcing process, from researching ideas to evaluating the selected suppliers. We'll also explain three common product sourcing methods along with their pros and cons.
1. Research Products for Your Online Store
Business owners launch more than 30,000 new products each year, but 95% of them fail. Therefore, doing market research is essential to avoid investing in the wrong products.
Consider these points during your research:
Target market. Choose specific consumer groups you want to target and check the market trends to determine suitable products and whether there's sufficient demand. To do this, consider distributing a survey or interviewing people within the group.
Competition. Understanding the competition helps narrow down product ideas. See what competitors offer and think about how your future product can fill a gap in the market.
Besides products to sell, determine your desired eCommerce platform. The platform where you'll sell products plays an important role in conversions and crucial business decisions, like fees and marketing strategies.
For example, online marketplaces often have a vast user base, but they also have high transaction fees and steep competition. Meanwhile, although creating your own platform might be more time-consuming, selling on your own website offers more freedom and control, especially with the help of unlimited web hosting.
2. Choose the Right Product Sourcing Model
After narrowing down your business niche and product category, here are three common and effective product sourcing strategies for an online store.
Sell handmade products to offer customers unique and creative items. This product sourcing method is also growing due to increased ethical and sustainable consumption practices. In fact, 73% of the UK population purchased handmade crafts in 2020 to reject mass production. And the best part is that everything needed for any DIY product can be easily sourced in China for a good price.
Pros:
Selling DIY products can be profitable as it's trending and serves a segmented market.
Offering truly unique items means your brand can avoid the uniformity of mass production.
Cons:
Making your own products takes time because you need to first source the raw materials in craft stores or flea markets before starting the production process.
Due to the longer production process, businesses selling handmade items are hard to scale.
Dropshipping is the simplest product sourcing method and the best option for people just starting their entrepreneurial journey. Sellers only need to forward customers' orders to a dropshipping supplier, and they will ship the products directly to customers. China is the biggest dropshipping source of the world.
Pros:
You don't have to manage inventory, packaging, and shipping.
Lower start-up costs since sellers don't need to hold stock.
Cons:
You risk selling the same products as other businesses since dropshipping items are often generic. This makes it tough to stand out from competitors.
This option generally has lower profit margins as you need to pay a supplier or third party extra fees to handle the fulfillment process.
Wholesalers are product sourcing companies selling their items in bulk, whether online or in brick-and-mortar stores. Attending trade shows is also an excellent way to find wholesale suppliers and build relationships with potential business partners.
Compared to dropshipping, wholesalers ship the products to you, where you then complete the order fulfillment process. China sourcing companies are also leading wholesale suppliers, of course, because of the great suggested prices.
Pros:
This option is the middle ground between DIY and dropshipping products. It's possible to customize private label products from wholesalers without making them yourself.
Cons:
Wholesale requires you to invest more upfront, from buying products in bulk and preparing inventory storage.
Inventory management skills an
3. Find Suitable Suppliers
After deciding on the product sourcing model, it's time to check the available suppliers.
Some popular online product sourcing directories are:
SaleHoo
AliExpress
Jingsourcing
Alternatively, visit niche marketplaces to source products, such as:
Houzz for home and decor items
Discogs for CDs, DVDs, and vinyl records
GAME for toys, video games, and computer hardware
AbeBooks for new and second-hand books
If you want to source products from local businesses, visit business review sites such as Yelp, Better Business Bureau, and Google My Business before making a decision. That way, you can check whether they're reliable suppliers.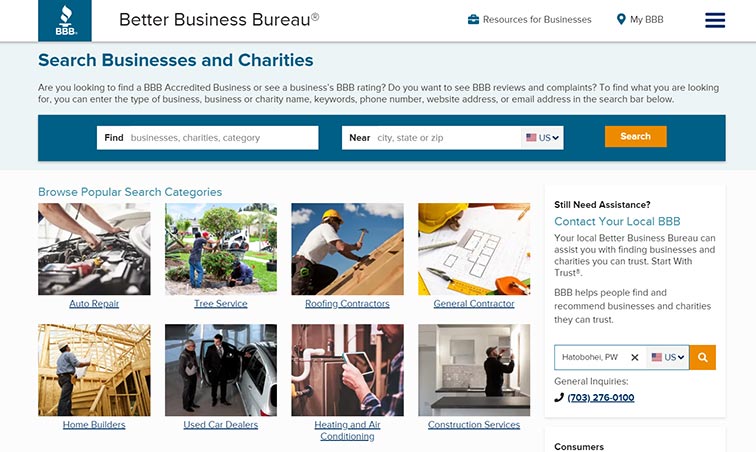 4. Contact the Product Suppliers
Sometimes, product sourcing websites offer a chatbox to connect suppliers and retailers. If not, you can communicate with the eCommerce suppliers via email or messaging apps.
Here are some points to discuss with prospective suppliers:
Product specifications. Check the product dimensions, materials, colors, and features.
Minimum order quantities. Estimate the initial order quantity and confirm it with the suppliers.
Pricing. Ask the cost per unit for your preferred minimum order quantity and see whether you can get a discount.
Payment terms. Verify the number of deposits, invoices, and payment options.
Delivery time and shipping methods. Depending on your product sourcing strategy, talk about courier options and who will handle shipping and inventory.
5. Estimate a Good Profit Margin
After determining final pricing estimates from the discussions with several product manufacturers, conduct a profitability analysis. This step will help to calculate your initial expenses and decide a suitable price per item.
Create a simple spreadsheet outlining the following:
Cost per unit
Average shipping cost per unit
Target selling price
Potential profit per item
If you choose to sell self-manufactured products, calculate the estimated production hours and the cost of materials, price tags, and packaging or labels. Then, add 10% to 20% for profit margins, depending on the product type of target market.
6. Order Samples from Suppliers
Request some sample orders once you settle on one or two best suppliers. A rule of thumb is to order two or three samples from each supplier to compare their craft's consistency. However, the number of samples may vary depending on your needs.
Retailers generally need to pay for samples, but reputable suppliers often provide discounts. However, ordering product samples with custom specifications may cost more and take longer than ready-stock samples as you'll need to request a specific design and prototype.
7. Evaluate the Suppliers
Once you receive the products, evaluate the items and suppliers in terms of materials, features, and transaction process.
Then, place a full order once you're satisfied with the sample quality. Some businesses only choose one company for their supply chain. However, we recommend you to have several business partners in case the primary supplier experiences issues, like data breaches or stockouts.
To maintain a solid sourcing strategy, forecast market demand to prepare an adequate budget and schedule delivery timelines. Also, consider implementing a pre-order system for customers to avoid over-ordering stock.
Sourcing products is about finding trustworthy suppliers from whom you buy quality items to sell online. Popular product sourcing strategies include producing items yourself or partnering with third parties.
Here are seven steps to source products for an online business:
Research the target audience and competition to find a profitable market segment.
Pick a suitable sourcing model.
Find a good supplier via dropshipping directories, niche marketplaces, or local stores.
Verify important points like payment terms and product specifications.
Calculate the profit margin.
Ask for samples from the selected suppliers.
Evaluate the samples' product quality.
By following these steps, we hope you can source excellent products from suitable suppliers and make profits along the way.