Lots of Chinese sourcing websites out there, right? But finding a reputable one sounds daunting. So, if you are seeking the most reputable China sourcing platform & want to connect with certified wholesale suppliers, then let's dive into this read!
In 2022, sourcing from China is getting tougher. Many wholesale product buyers and sellers face loads of challenges. Some of them wondered if sourcing from China was worth it or not. So, first, you have to look at why China's sourcing sites are a good place to perform trading in 2023.
Why Are China Sourcing Sites a Good Place to Buy Products?
We all know that China is recognized as the #1 manufacturing country in the world. Today, they aim to eliminate the middleman and let you connect directly with the best manufacturer.
It doesn't matter to which industry you belong, whether you are dealing with the electronic industry, automobile parts, or plastic toys, China is always ranked on the top list to manufacture the best products.
Today, there are several online stores that offer secure and transparent trading. It lets you use multiple payment methods and avail of amazing deals and discounts on bulk purchases. Moreover, some even use various communication methods such as cloud phone systems or email to keep in touch with customers and business partners.
You can even connect with the certified buyers and sellers of your choice. Without a doubt, China's sourcing sites have become the leading digital frontier to perform comprehensive trading worldwide.
However, in this article, you will read the trustworthy online shopping site that offers premium quality products at highly affordable rates.
List Of the Best China Sourcing Ecommerce Sites

Does eWorldTrade sound familiar? If yes, then you know what services this amazing online B2B eCommerce platform offers. It is another leading giant that aims to provide unparalleled and comprehensive services to its customers. From small to medium-sized businesses, it allows everybody to initiate their operational activities online and achieve a competitive edge among its customers.
No offense, when you say eWorldTrade is the secure and transparent China sourcing online shopping site that provides the fastest trading across the world. It even now integrates AI chatbots to resolve customer queries and to get best reviews for eWorldTrade.
Amazon is the most recognized and reputable China-sourcing online shopping site. This platform aims to connect buyers with trustworthy suppliers. It is considered the pioneer of online shopping sites that allow traders to sell their products internationally. Amazon helps sellers and manufacturers to expand their brand services and helps shoppers to buy qualitative products.
The best thing about Amazon is it provides a comprehensive buyer guide and allows them to get connected with verified sellers easily. It has a massive product catalog of quality products. It builds a user-friendly interface that is easy to use and engaging, so buyers can easily navigate the products they want to purchase.

Alibaba is the leading China sourcing website these days. It is recognized as one of the leading wholesale trading platforms that serve millions of sellers & buyers from all around the world. It is not wrong if you say Alibaba brings hundreds of thousands of products in more than 40 different categories from consumer electronics to apparel.
It now becomes the best China sourcing website that opens up the doors to perform trading worldwide and get quality products at cost-effective rates.

Want to get in touch with the biggest name among the best China-sourcing online shopping sites? Then AliExpress would be a great place. AliExpress is a subsidiary of Alibaba that now becomes the largest online shopping site. It offers quality wholesale products at affordable rates. It has an interactive and captivating user interface that hooks up the buyer's attention.
 Alibaba has an eye-catching product directory that keeps customers engaged and lets them buy quality products. This comprehensive platform offers discounts on bulk purchases in every product category.

DHGate is also a top name in the list of China sourcing online shopping sites. If you are new to the online trading and buying journey, DHgate might be the best option. This is an amazing retail hub for newbies that offer the fastest and most reliable trading. They offer cost-effective rates on every product category. It even lets you avail of great discounts & deals.

Global sources are the oldest China sourcing website that provides transparent trading to its customers. Since 1971, this platform provides its services in every corner of the world and has experience of 51 years in digital online trading. Today, it has thousands and millions of trustworthy buyers & sellers who offer quality products.
Global sources offer a customer-centric approach and they offer premium products to give an astounding experience of online trading. It has an optimized storefront to give an amazing buying experience to its users.
7. HKTDC (Hong Kong Trade Development Council)

HKTDC is the most trusted and reputable B2B China sourcing website whose mission is to help businesses in finding wholesale suppliers without hassle. On this platform, there are almost 130,000 Chinese suppliers who are highly passionate to give you quality products at affordable rates and make your buying process seamless & transparent.

EC21 is another reliable and authentic name among the China sourcing websites. It gives you the feasibility to get in touch with thousands of credible suppliers across the world. This platform has a highly flexible and interactive interface that engages buyers. It lets you find regional and international suppliers. However, it has 3.5 million visitors monthly.

DIYTrade ranked among the top China sourcing websites that have a huge Chinese product category. This platform claims that they have 5 million products that meet global quality standards. This reputable retail hub was established in 1999. It provides you with multiple payment options, so you can choose the best one as per your need.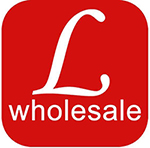 Lovely Wholesale is the most popular China sourcing platform that has trustable and reliable suppliers that promise to help their buyers in performing transparent trading. It provides sophisticated search and perfect product listing, so you can easily find what you are looking for.