Speaking of B2C or C2C e-commerce platforms, most people would think of Amazon and eBay. As more and more people are trying to make their fortune through online business, there come more and more questions. And one of the most frequently asked question is how to choose the right platform, Amazon or eBay, to start a business. If you're interested in the answer to that question too, the first thing you want to know would be how they are different from each other exactly.
In this article, we are going to make a comprehensive comparison between Amazon and eBay to help you draw your own conclusion about which platform is better for selling.
1. The Differences of Seller Fees between Amazon and eBay
 Seller Fees on Amazon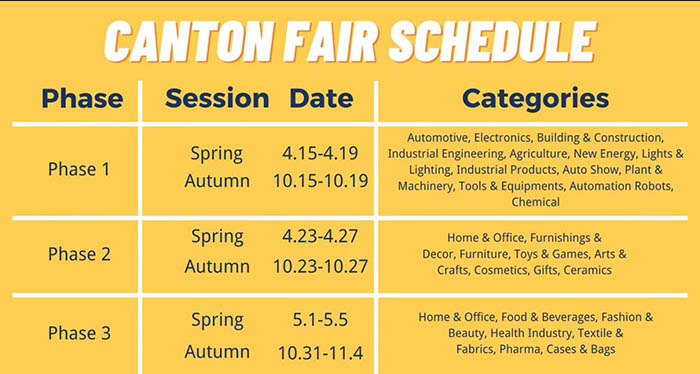 On Amazon, there are two selling plans available. 
One of them is paying a monthly subscription fee of $39.99 plus per-item selling fees varying by product categories.
And the other selling plan is paying $0.99 per item sold plus other selling fees varying by product categories. 
These two selling plans will basically cover your selling fees.But be aware of that you'll have to pay additional fees when you use FBA, which stands for Fulfillment by Amazon. In that case, you need to ship to the Amazon warehouse, and Amazon will pick, pack, ship, and provide customer service for your products. 
Seller Fees on eBay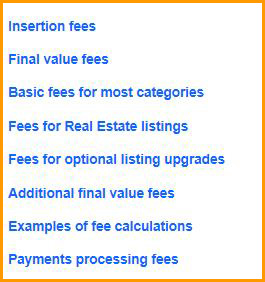 The seller fees on eBay are a little bit diversified, but the structure is actually easier to understand for there are only two main types of fees: Insertion Fees and Final Value Fees.
Insertion fees are charged every time you list items once you've ran out of your monthly free listings. The final value fees are charged when your items are sold, and it is calculated based on the total amount of the sale.
Both fees will vary by product categories.
Besides the above, you'll have to pay a shop subscription fee if you want to set up a shop on eBay.
Despite all the differences in the constitution of selling fees between the two platforms, the actual selling cost for most sellers wouldn't vary that much. Before listing any items, you just have to do some quick math about the selling fees, and then you'll have a proper price-determining basis. 
2. The Differences of Product Listing Policies between Amazon and eBay
Product Listing Policies of Amazon
Amazon is more like a giant online shopping mall with everything in it strictly categorized.
On Amazon, normally you will spend lesser time to find the product you want because its nature of an optimized search engine.
Amazon's categories cover most types of daily-used products, and there are also regulations prohibiting users from adding a product category that is already exist in the list. 
So just like products on any physical malls, the things you can sell on Amazon are supposed to be brand new.
Once you've set up your Amazon store, all you have to do is listing your product and wait for customers to buy it.
 And the listing you made will continue to exist until you run out of inventory or deliberately delete it.
Product Listing Policies of eBay
Things are way more different on the side of eBay.
Firstly, eBay was originated as an auction website, which makes there more customizing space on eBay when it comes to listing items. And there are always two options, namely "auction" mode and "buy it now" mode, for both the buyers and sellers to choose.
Secondly, eBay has more flexible policies on categories of products, so you may easily create a whole new category for your product. But creating a new category can't really bring you many advantages in the competition for anyone else can list their products in the category you created.
Thirdly, used and customized items can also be listed on eBay while the same cannot be said for Amazon.  
3. The Differences of Payment Methods between Amazon and eBay
 Payment Methods Offered by Amazon
As the world's largest e-commerce channel, Amazon offers a great range of payment methods, which include credit or debit cards, checking accounts, gift cards, Amazon Pay, bank transfer, product vouchers and invoices. With all the payment methods offered by Amazon, there come regulations of using them as well.
For credit and debit cards, Amazon only accepts the following types:
Among them, Diner's Club can only be used with U.S. billing addresses and China UnionPay can be accepted only when a credit card is used.
When using a checking account, you are not allowed to buy products like memberships, gift cards, digital music or other digital items.
When using Amazon Pay, you can't buy products listed by Amazon Marketplace sellers besides gift cards, Amazon Prime memberships and digital downloads.
Payment Methods Offered by eBay
PayPal has been eBay's main payment solution ever since 2003. A processing fee of 2.9% of the amount of a transaction plus a fixed fee will be charged every time such transaction is processed by PayPal.
PayPal is known for its strong protection for buyers, for instance, if the buyer opens a dispute within 180 days after the payment, it is likely that PayPal will freeze the relevant transaction funds regardless of reasons and refund it to the buyer immediately.
This kind of protection is a huge advantage to the buyers, but also, a potential disadvantage to the sellers for there are risks that it might be used against them illegally.  
But the PayPal-centered payment model might actually come to an end in 2020 considering that the existing agreement between eBay and PayPal is supposed to be expired in 2020 and that eBay has signed a cooperation agreement with a new payment service provider Adyen.
According to eBay, this change will eventually reduce payment processing fees and improve customer experience.
4. The Customer Base Analysis of Amazon and eBay
Customer Base of Amazon
First thing to know about, Amazon has 14 independent international sites, and sellers have to set up different accounts for each sites except for sites within North America and sites within Europe where one account can be used unitedly.
According to Statista, Amazon has 310 million active customers who spend more than $2,700,000,000 totally per year for buying on the platform throughout the world, and nearly 30% of them are Amazon Prime members spending an average of $1,300 every year on Amazon. The figures are still keeping growing.
In respect of social media, Amazon has a Facebook page with nearly 30 million followers, a twitter account with over 3.3 million followers and an Instagram account with 2.7 million followers.

I believe we all know what social media means for promotion as one of the most direct marketing channels. All these social media platforms will keep continuously generating quality traffic to Amazon given proper operation.
But the thing is that you don't really have direct access to your customer base though you can share Amazon's enormous traffic.
There is hardly a way to get your customers' email addresses, and you have to contact your customers through Amazon's message system. That is to say, in some way the customers are actually Amazon's customers instead of yours.
Customer Base of eBay
eBay has 23 independent international sites covering more than 100 countries, but sellers are able to access all the sites with only one same account, which is different from Amazon.
There are 182 million eBay users globally according to Oberlo, and over 70% of traffic comes from USA with China being the second largest market.
eBay's mobile app has been downloaded for more than 450 million times, and over 50% of the eBay's transactions are carried out on mobile terminals. So we can safely draw a conclusion that if you want to list a product on eBay you'll have to make sure the listing is mobile optimized.
Now let's check eBay's social media accounts out: a Facebook page with 10 million followers, a twitter account with 725 thousand followers and an Instagram account with 958 thousand followers.

You can see the figures are not as shocking as Amazon's, but still , these social media accounts can lead a tremendous amount of traffic to eBay's website.
And what's more to remember, eBay was originated as an auction website, so you can have a more direct relationship with your customers. With your customers' email addresses you can build your own stable customer group, and with a long-term customer group, you'll have more control over your online business.
5. The Performance Metrics Analysis of Amazon and eBay
Seller Performance Metrics of Amazon
Amazon attaches great importance to the performance of sellers and has strict performance goals for sellers to achieve. When evaluating sellers' accounts, Amazon will consider all the factors related to customer experience such as negative feedbacks, refunds and returns, product defects and order cancellations
And for all the sellers, Amazon has set the following key performance metrics used in calculating your seller rating:
Order Defect Rate (ODR)

Pre-Fulfilment Cancellation Rate (PFCR)

Late Dispatch Rate (LDR)

Policy Violations

Contact Response Time
And to make sure your shop get a proper rating and not get suspended by Amazon, you'll have to meet the following specific requirements imposed on all sellers by Amazon:
| Performance Metrics | Minimum Requirements |
| --- | --- |
| Order Defect Rate | < 1% |
| Pre-Fulfilment Cancellation Rate | < 2.5% |
| Late Dispatch Rate | < 4% |
| Contact Response Time | Within 24 hours |
Once a certain limit is exceeded, Amazon's punishment can be really harsh sometimes.
Seller Performance Metrics of eBay
The performance standards stipulated by eBay are relatively friendlier to sellers.
There are 3 seller level set up by eBay:
Top Rated Sellers

Above Standard Sellers

Below Standard Sellers
Top Rated Sellers are eligible for a Top Rated Plus seal on their qualifying listings and for other benefits such as discounts on final value fees.
Above Standard Sellers are sellers who meet the minimum performance standards of eBay.
Below Standard Sellers are sellers who fail to meet the minimum performance standards, and sellers rated at this level may face restrictions imposed on their sales activities by eBay such as lowered ranking in product search results.
And just like Amazon, eBay calculates sellers' performance based on the following dimensions:
Transaction Defect Rate

Cases Closed Without Seller Resolution

Late Shipments

Tracking Validation
In order to become an Above Standard seller or even a Top Rated seller, you'll need to meet the following specific minimum standards:
| Performance Metrics | Above Standard Sellers | Top Rated Sellers |
| --- | --- | --- |
| Transaction Defect Rate | ≤ 2% | ≤ 0.5% |
| Rate of Cases Closed Without Seller Resolution | ≤ 0.3% | ≤ 0.3% |
| Late Shipment Rate | ≤ 7% | ≤ 3% |
| Rate of Untimely Uploading or Validation of Transaction Tracking | N/A | ≤ 5% |
6. Selling on Amazon or eBay, which is better?
In this part I'm going to give some extra advises and tips to help draw your own conclusion about which platform is better for you to start an online business.
Now let's run though the differences of Amazon and eBay we've discussed about in this article again.
On the Amazon side, it can be relatively harder to start your business in the first place. Because Amazon is such an extremely customer-centered platform that it implements stricter seller policies.
Secondly, the product listing rules of Amazon are also stricter, so you may expect a higher cost for listing your products. You'll need to put enough effort to optimize your product listing pages so you can get better ranks in product search results. And also you have to keep your inventory at a satisfying level so your products won't loss all the ranking advantages after you're out of inventory.
Thirdly, Amazon has greater potential for profiting. Needless to say that Amazon is the largest online shopping platform with the largest customer base in the world now, so the profit cap is correspondingly the highest one among all the e-commerce platforms.
While on the eBay side, there is a relatively less-restricted environment for sellers. In other words, it will be easier to get your business started .
Secondly, there are fewer restrictions on product listing, so you'll have more options for products to sell. You can sell branded products, used items or some random leftover junk as you want, which would allow you to run your business in a more characteristic way.
Thirdly, sellers have more direct access to their customers. If you want to make your business into a long-term profitable one, customer educating will be an essential part of it. You may create your own customer email list and market whatever products you want to market to them. And given enough interaction with the customers you gained on eBay, you can even transfer them to other e-commerce platforms.
So, how to choose a better platform between Amazon and eBay for starting your business? To conclude all the above in a maybe over-simplified way, I'll give you the following answer:
If you have zero experience in the e-commerce filed, or you don't think you have enough funds to cover the possible loss generated during the earlier phase of your business, and you are more comfortable with smaller and stable profit, then maybe you should try eBay first.
If you are confident enough and you can see clearly how things will work for your business, and you are willing to take the risks in exchange for larger scale and better profit, then Amazon might be a better choice for you. 
To Wrap Things Up:
If you are still not so sure about which platform is better for you to sell on after reading this article, leave a comment below and fill us in with more details of your current situation so we can help you make a better decision.
We are the leading sourcing agent in China dedicated to helping people, many of whom are Amazon sellers and eBay sellers, to source products from China at competitive prices. If you are interested in importing from China, please feel free to CONTACT US.