A night of peaceful sleep is no myth if you know how to pick the right pillow materials. The list above includes ten pillow stuffing materials and ten pillow cover materials, along with their benefits and drawbacks.
There are different types of pillows. Some of them are breathable, while others are soft and gentle. But all of them have something interesting that serves a different purpose.
List of Pillow Stuffing Materials
Here's the list of 10 prominent stuffing materials commonly found in most households.
1. Wool Pillow Stuffing Material
Easily available in the economical pricing range, the wool pillow stuffing provides a high comfort level in cold winters and hot summers.
Moreover, for sleepers living in colder parts of the world, wool pillow stuffing even offers improved insulation, and they are breathable in all four seasons. A few more facts about such stuffing is that they are flame-retardant and comes with dust mite repellent features.
2. Cotton Pillow Stuffing Material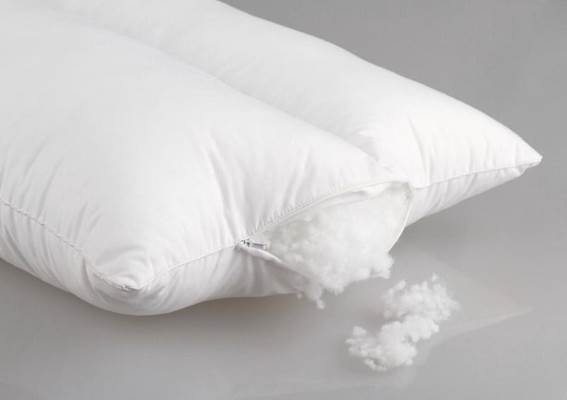 If you're looking for cotton stuffing material, you are choosing a highly breathable and comfortable filling for your pillow.
With the soft touch, cotton stuffing is organically hypoallergenic. That means it won't trigger your allergies, and you can have a relaxing good night's sleep. Besides, it comes at a fewer price along with more durability.
3. Latex Pillow Stuffing Material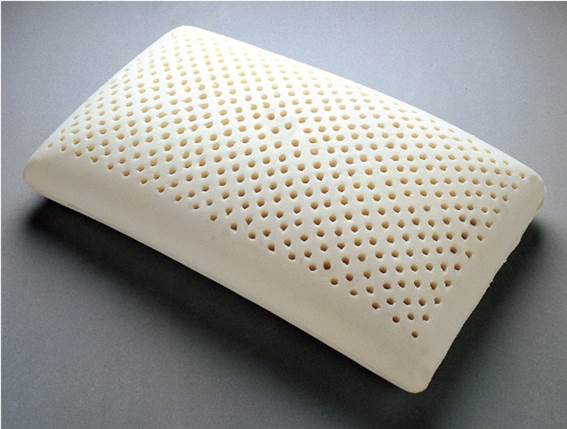 Latex pillow stuffing is quite popular, but it's expensive. Organic latex materials are commonly found in shredded or block forms, allowing you to adjust the pillow as per your need. Also, it makes your pillow softer and snuggly to get a comfortable sleep.
4. Buckwheat Pillow Stuffing Material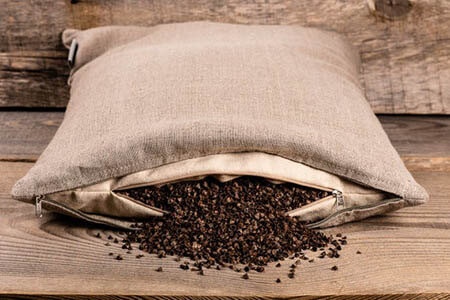 Buckwheat pillow fillings have been grown in demand over the past few decades. They are made of hull shells, and each pillow includes around 10 to 12 pounds of buckwheat hulls to fill a single pillow. Buckwheat pillow stuffing is known for being an excellent temperature regulator. That is why it's the first choice among sleepers with sweating issues.
5. Kapok Pillow Stuffing Material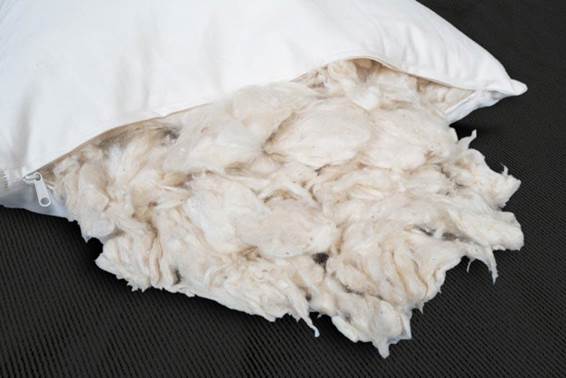 Although the Kapok pillow stuffing material isn't cotton silk, it does give a similar silky and gentle feel beneath the head. The filling comes from organic tropical trees, allowing you to sleep without triggering your allergies. Plus, it makes your pillow plushy and soft to ensure better sleep. Besides, it doesn't cost a fortune.
6. Polyester Fiber Pillow Stuffing Material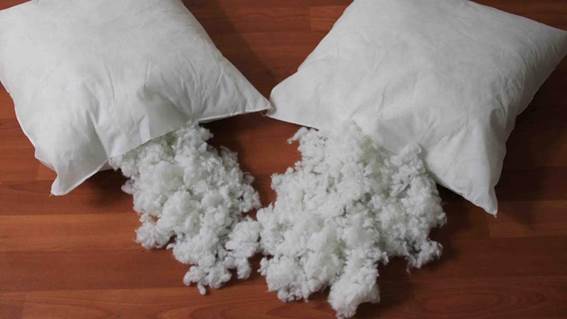 Polyester fiber stuffing is a more affordable option than the rest of the fillings. It serves sleepers that adore down stuffing but don't recommend bird feathers instead, making this material vegan-friendly. Additionally, you can wash the polyester fiber filling with ease.
7. Memory Foam Pillow Stuffing Material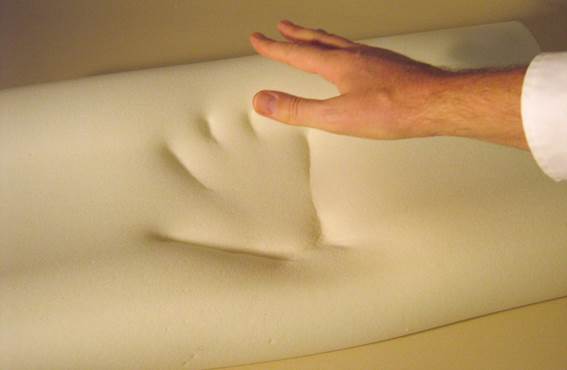 Made out of polyurethane, memory foam is widely used as a pillow stuffing. The material can be found in two forms – shredded or block. However, it is seen that the shredded version is easy to adjust, provides more contouring, and feels more plushy and comfortable.
8. Down Pillow Stuffing Material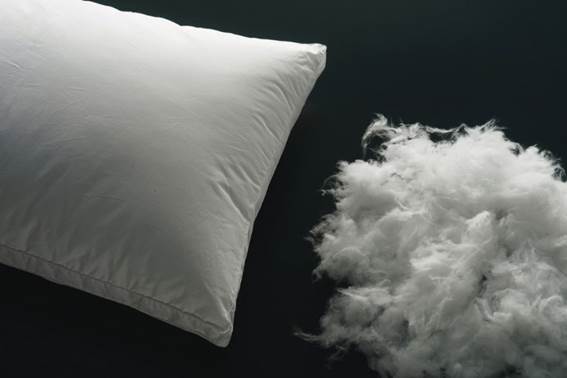 If you're looking for some of the fluffiest pillow fillings, then down pillow stuffing is what you would enjoy under your head. Since they aren't just feathers, you might find this material expensive to buy. But once it suits you, there's no way back. Moreover, the down pillow is more breathable and moldable.
9. Feather Pillow Stuffing Material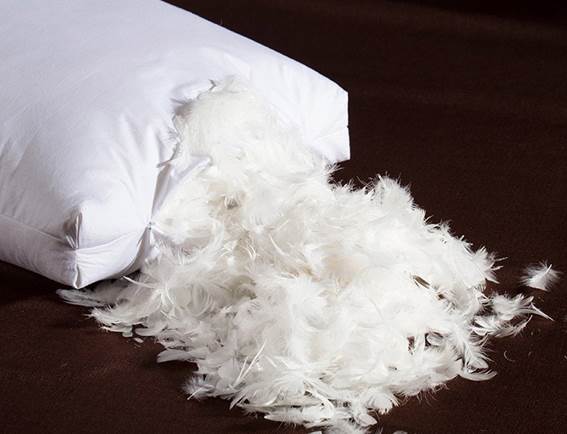 Those who can't afford down stuffing can surely look for the feather pillow stuffing material as an alternative. The filling is very common in the market and available at an affordable price.
10. Contour Pillow Stuffing Material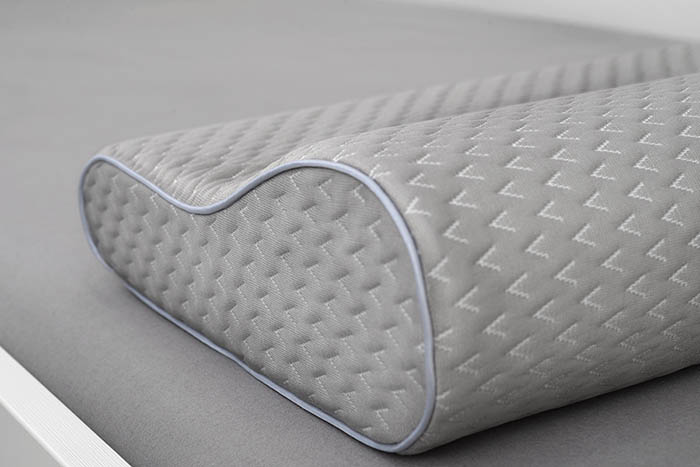 Contour pillow stuffing is designed to support the head's anatomy. It is made with a combination of memory foam, buckwheat, and water. Although such stuffing is a new kid in the block, its gigantic demand has lowered the pricing.
List of Pillow Cover Materials
As you learned about different pillow stuffing materials, let's understand what pillow cover materials would help you get better sleep.
1. Satin Pillow Cover Material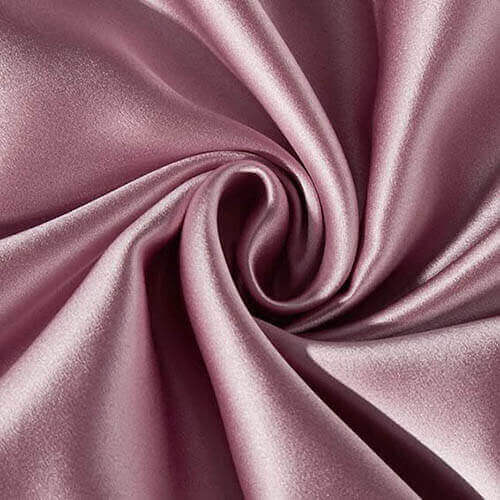 Satin pillow covers provide a cool and comfortable sleep. Satin pillow cases are also ideal for hair and skin's health. Also, this cover material doesn't leave any wrinkles on your face because it is soft and smooth.
2. Nylon Pillow Cover Material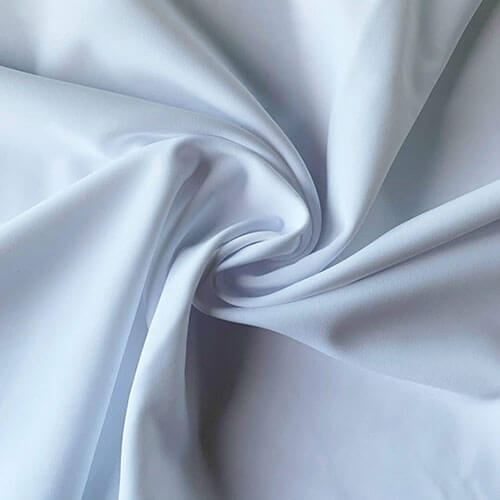 Nylon pillow cover material is stretchy, so it fits any head that lies upon it. But because there are no organic substances used in the manufacturing, nylon pillow cases don't have moisture resisting properties. But comparatively, nylon pillow covers are inexpensive and easily available.
3. Linen Pillow Cover Material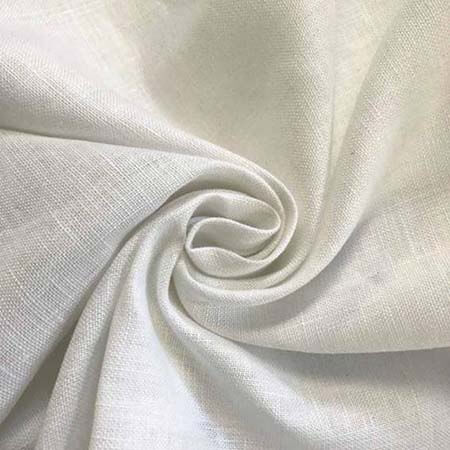 Anti-bacterial, durable, and easy-to-wash, if you're going for the linen pillow covers, you're choosing a calm sleep. Linen pillow cases are free from chemicals, which is why they are suitable for all skin conditions, especially when it comes to acne. Likewise, the material has temperature regulating properties, allowing you to sleep without breakouts.
4. Cotton Pillow Cover Material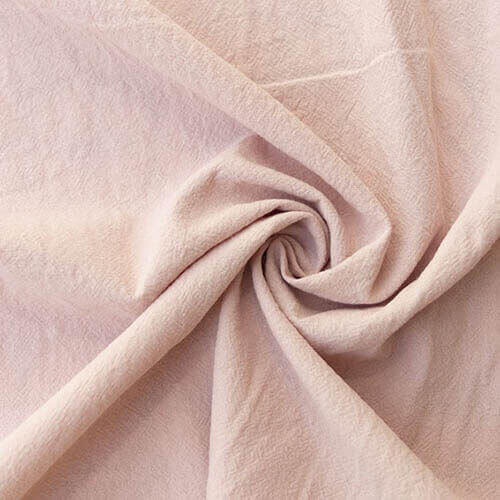 Cotton cover material is one of the most prominent types of pillow cases you can find anywhere. It is cool and pleasant to sleep on. Cotton pillow cases are made with numerous thread counts and pretty simple to wash, and even dries quickly.
5. Silk Pillow Cover Material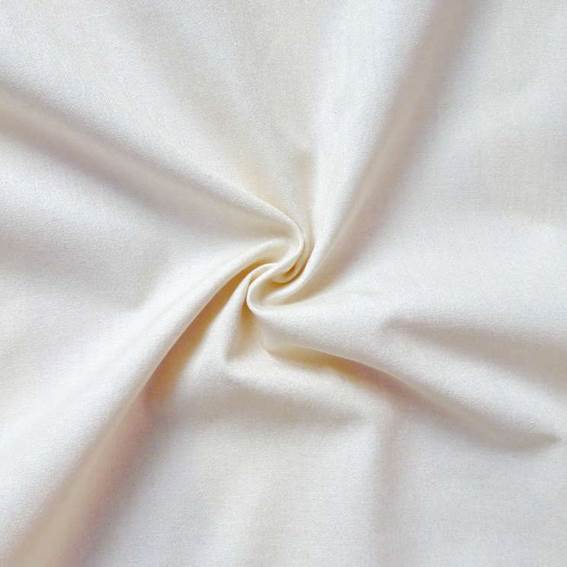 Sleeping on a shiny cover surely gives you a feeling of an emperor, and that's what silk does. Moreover, if you choose silk pillow cover material, you vote for a wrinkle-free face every time you get out of bed. And most importantly, silk pillow cases are also magnificent for your hair, as it prevents them from being messed up.
6. Bamboo Pillow Cover Material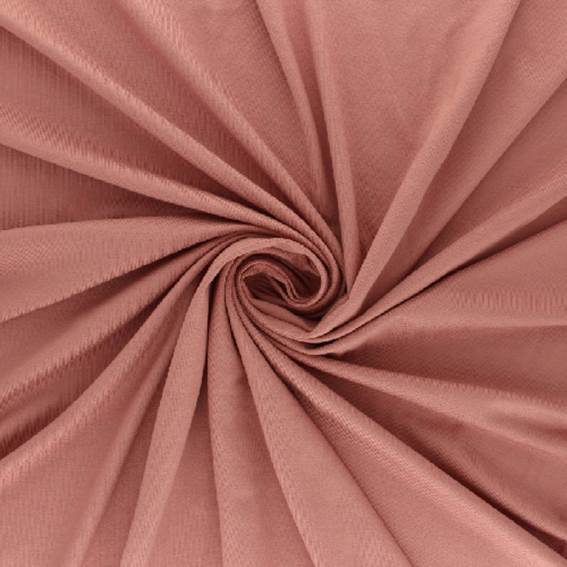 Bamboo pillow cover material is ideal for vegans because they are made using plant-based fibers. Bamboo pillow cases are also affordable because the main ingredient (bamboo) is easy to get. Besides, if you're looking for pillow cases that replace silk, then bamboo pillow covers are the optimal choice.
7. Rayon Pillow Cover Material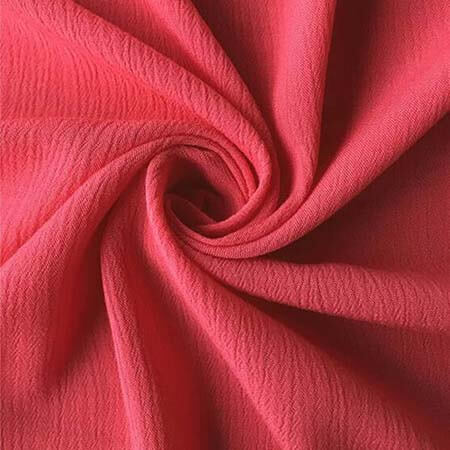 Rayon pillow cover is neither made with natural fiber nor synthetic fibers, but it is manufactured with an industrial process, making it look like silk. But, in reality, it's not. That is one of the reasons why rayon pillow cases are affordable and makes your bedroom unique and attractive.
8. Polyester Cover Material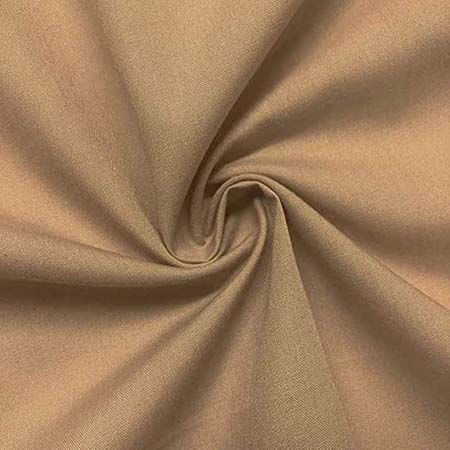 Polyester is an easy-to-wash durable fabric used as a pillow cover. It doesn't require high maintenance. Additionally, it's budget-friendly as compared to other pillow protectors. Moreover, you can find polyester pillow cases in a wide range of styles and textures.
9. Microfiber Pillow Cover Material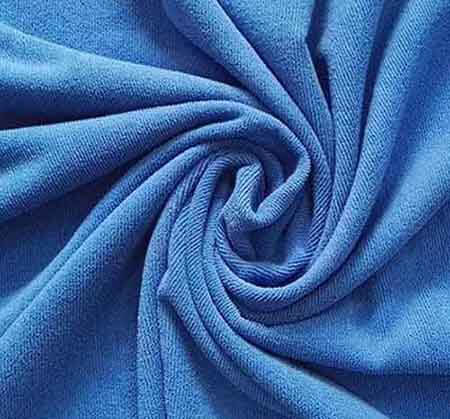 Microfiber pillow covers are lightweight and durable. They are made with synthetic materials, which makes them prone to shrinkage and wrinkling.
Microfiber pillow cases are also soft and can be dyed to match the room décor. Apart from all that, these covers are breathable and stays cool in hot weather conditions.
10. Fleece Pillow Cover Material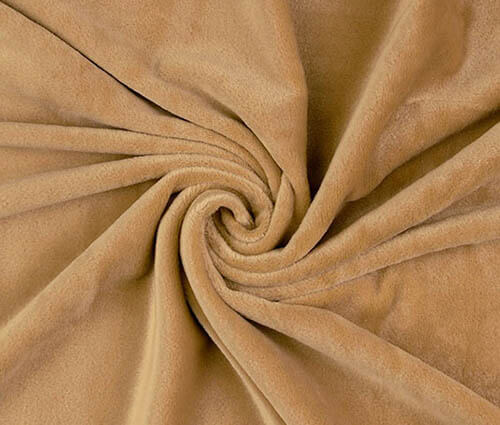 Fleece pillow covers are made of synthetic fibers. They have a soft touch and also breathable. And unlike some pillow cases mentioned in our list, fleece is less fatal and allergenic. More to this, it serves best during the winter times because the material is thick and offers warmth and coziness.
Pillow Material Certifications You Should Know
1. Global Organic Textile Standard(GOTS)

GOTS requires that textiles must contain more than 95% certified organic fiber and prohibits the use of raw materials and chemical substances that are harmful to the human body, such as heavy metals, formaldehyde, toxic solvents, and pigments that can cause allergies.
GOTS is one of the strictest certifications in the textile industry because it involves all the steps from the organic farming process to the manufacturing process and the packaging process. Also, social responsibility and environment protection will be also be taken in to consideration by GOTS.
GOTS-certified pillow material provides reliable and healthier options for consumers with higher standards of organic fiber.
2. Organic Content Standard (OCS)

The OCS is issued by a US non-profit organization Textile Exchange, which can be applied to all non-food products containing 5%-100% organic materials. And the OCS conducts inspections and audits over product quality system, organic production planning, organic production process risk control.
As a certification that follow up on the process from raw material source to the terminal product, the OCS certification can be a demonstration of the proportion of the organic raw material contained in the final products  
The differences between OCS and GOTS:
The certification of GOTS involves three dimensions: production management, environmental protection, and social responsibility. While OCS is mainly targeted at the production managements.
The certification objects are different: the objects of the OCS are non-food products manufactured with organic materials, while the objects of GOTS are limited to textiles manufactured with organic fibers.
To get GOTS certified, the product should contain at least 70% of organic fibers, while products containing over 5% of recognized organic material can be certified by OCS.
3. Responsible Down Standard (RDS)

The RDS is about the humane protection of animals, and its purpose is to protect the animals from unnecessary harm during the supply chain of down and feathers. Companies can make it clear to their customers through RDS that they carry on humane practices when sourcing the raw materials for their products.
For humanitarian and animal lovers, pillows stuffed with RDS-certified down and feathers are more favorable options.

The Cotton LEADS certificate programs was jointly launched by the U.S. and Australian cotton industry with the goal to lead the sustainable cotton sourcing and production in the global supply chain.
The U.S and Australia have been taking leads in water utilization, pest control, soil protection, and energy conservations, which makes the Cotton LEADS one of the strictest and most reliable standards in the cotton industry.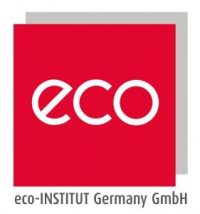 The ECO is one of the most authoritative certificates in the latex industry. Latex pillows that bear the eco-INSTITUT-Label are low in hazardous substances and healthier for human bodies.
Although ECO is not directly related to the quality of the latex products, it can verify the proportion of the organic latex contained in the product – only products made from 100% natural latex can bear the ECO label.
6. Global Organic Latex Standard (GOLS)

The GOLS is a certificate under the Control Union World Group targeted at non-food latex products, and it is the world's first global organic latex standard.
It is much like the GOTS, only it is targeted at latex products including latex pillows.ince the launch in 2006, GOLS has become a widely accepted and recognized certificate in the latex industry.
What pillow filling is the coolest?
Down pillow stuffing is the coolest of all. But its level of coolness also depends on the source. For example, the down of European white goose has magnificent cooling properties compared to other birds.
Which is better, foam or fiber pillow?
Although the topic is debatable, let's understand that both pillows work for different needs of the sleepers. Foam pillows do feel a bit firm, but they are very adjustable to the shape of your head.Contrarily, fiber pillows are cooler in contrast to foam pillows because they don't absorb much heat.
What is the softest pillow material?
Down pillows are the softest pillows among all. The fillings are obtained from the bird's undercoat, which is very fluffy and gentle in touch. A pillow made with down stuffing always offers the highest level of tenderness.
What are heavy pillows made of?
The pillow's heaviness depends on the type of stuffing you choose. To name a few, latex and buckwheat pillow stuffing materials are heavier, increasing your pillow's overall weight.
What is the best material for a pillow?
Any pillow filled with organic materials is the best pillow material, such as cotton, buckwheat hulls, and wool pillow stuffing.
What is the best pillow for neck problems?
Most sleepers find peace when sleeping on memory foam, buckwheat, feather, or latex pillows to make sure their neck problems don't get worse. On the other hand, you can also look for the contour pillow stuffing material to overcome neck issues.
The End
We are Jingsourcing, a sourcing company based in Yiwu, China, dedicated to helping overseas business owners source and import products from China. If you need help in sourcing or importing pillows from China, please feel free to Contact Our Sourcing Experts.