If you are a manufacturer and want to export your products to the European Union (EU), CE-marking is a conformity mark that you need to comply with. The product manufacturer claims that the product meets essential criteria and requirements of all European regulations and directives.
The CE mark certification allows free movement of products within the European Economic Area (EEA). All provisions of the applicable charges are mandatory for the product to comply with moving to the EU. However, achieving this mandatory compliance mark is a complex process.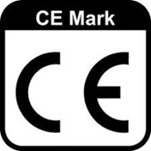 Therefore, manufacturers usually prefer to hire notified CE mark certification services in Pakistan to achieve this compliance.
This article outlines steps to ensure compliance and get a CE mark certification in Pakistan:
Identify the EU Directives which apply to your product
The first step is to determine which EU directives apply to your product? There are 24 directives given on European Commission's websites; you need to see how many directions apply to your product. If your product falls under these directives, you need CE mark certification to export it in EEA. 
These 24 CE directives include low voltage, toy safety, machinery, noise emission for outdoor equipment, medical devices, explosives for civil use, recreational craft, lifts, pressure equipment, pyrotechnic articles, hot water boilers, measuring instruments, etc. While determining these regulations, you should consider the scope of all relevant directives and consider the exclusion given in these directives.
It is essential to sort that if your product falls under more than one directive. For instance, if your product is electronic packing machines, there are several directives applicable to you.
 You need to visit 24 CE directives on European Commission's website to have a clear understanding of them. Unfortunately, there is no single database or reference tool available that helps you in determining which regulation applies to a particular product.
Be aware of the mandatory requirements for your product
Each regulation mentioned in 24 CE directives gives you legal requirements and compliance necessary for CE marking. These points are formally called 'Essential Requirements' in the directive's list. These essential requirements are pretty general. These basic requirements do not give you details regarding designing a product to meet the demands.
Harmonized Standards: European organizations like ETSI, CENELEC, CEN often take mandates from the EC to develop and maintain standards that conform to the essential requirements with the directives
Some directives in the list require your product to be assessed, tested, and certified by a third party. This means if a third-party organization approves your product, it will ensure conformity with the applicable essential requirement. 
In Europe, these organizations are commonly called Notified Bodies (NB). If a critical need does not outline any third-party assessment, then you can rely on your in-house assessment facilities for conformity. Some of the directives make it mandatory for the manufacturer to get their products assessed by NB. T
hese directives include the equipment and protective systems, medical devices directives, pressure equipment directives, the simple pressure vessels directives, and the burning fuels directives. Other given demands do not need a manufacturer to assess NB if they comply with harmonized standards. 
The EU has recently reduced the list of products that need NB certification. For instance, the low voltage directives no longer need NB assessment. The EC is now putting more onus on the manufacturers to make their products compliant by themselves.
Assess product conformity
To assess the conformity of your product, you have to test and document the product's agreement with the directives. 
Along with each order given is the conformity assessment procedure, which also refers to modules. With the list of demands, there are 08 assessment modules for conformity. The modules are Internal Production Control, Conformity Type, EC Type Examination, Production Quality Assurance, Product Verification, Product Quality Assurance, Unit Verification, and Full Quality Assurance.
Different activities involve directives for CE marking for conformity assessment, including visual inspection, product testing, review of products label and instructions, and risk analysis. In addition, many regulations allow you to choose from various procedures of assessment for the same product. Knowing your options for conformity may save you money and time.
CE directives make it mandatory for the manufacturer to create and maintain technical documentation regarding the conformity of the product with the relevant directives. 
It is the EC requirement to keep the documentation pertinent to the CE-marked development for at least ten years from the date of manufacturing. The enforcement authorities often ask for the technical file/documentation within short timelines.
Therefore, it is essential to keep the technical documentation updated, especially in modifying the product. It is necessary to keep in mind; several CE directives require the technical documentation to be translated into the country's official languages in which they are sold.
Conformity Declaration and Affixing of CE Mark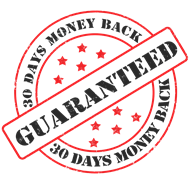 The document outlining and certifying all relevant compliance of a product with CE directives is called the Declaration of Conformity. It is an acknowledgment by the product manufacturer that they have successfully met all the applicable essential requirements given in CE directives. 
This declaration is checked at the point of entry of the EU by the authorities. The order of conformity is a one-page document that states, who you are, details of the product, directives involved, used standards, test results, and the name of the authorized/responsible person in your company.
All the products moved within the EU must be affixed with CE Mark, no matter if they are manufactured in any country outside the EU or the EU member states. The CE mark on the product is proof of compliance with all the relevant directives of the EC. Sometimes with the CE Mark, the identification number of NB is also given for reference.