In recent years, Yiwu, the largest small commodity trading city in the world, has attracted more and more foreign businessmen and visitors. Though Yiwu is not a big city, entertainment here is distinctive and colorful.
We select the highlights of Yiwu entertainment in this article. You can click the items you are interested to navigate to related content. Begin your journey now, I promise you won't be down! 
1. Yiwu Night Market
The night market is one of the major entertainment choices in Yiwu. As night falls, foreign businessmen will come to the night market to purchase a variety of novelty or have delicious food.
Binwang Night Market (宾王夜市) is the only regular night market operated by the government in Yiwu. So far, its booth number, merchants, passenger flow and other scales are the largest in Yiwu.
Nearby there is an Exotic street. At present, there are more than 400 restaurants including authentic Halal restaurants, Korean cuisine, Japanese cuisine, and Brazilian barbecue. You can find any taste of your hometown here.
Address: No.202 Chouzhou North Road (稠州北路202号)
Opening Hours: 17:00 pm- 24:00 pm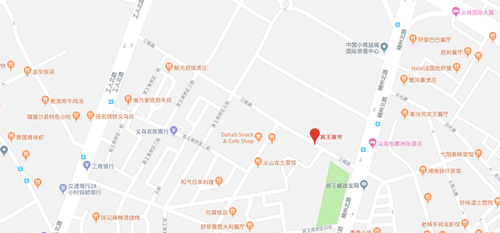 How to get there?
As this night market is big and it is set on a road, you may find it difficult to get there. You can call a taxi and show this map picture or the Chinese address to the taxi driver, saying "Wo Yao Qu Bing Wang Ye Shi''. Most local drivers will get you and drive you there.
2. Night Clubs and Bars
a. Means Club
Means Club(名仕酒吧)is the best club in Yiwu, it attracts many foreigners. It opens at 20:30, before you go in, you and your package will receive a security check to guarantee public safety. 
Each of beer and cocktail in this club is around 40RMB. Late in the evening at about half-past 9, there will be different dancing shows. By the way, you'd better reserve your seat in advance since it is really hot.
Address: 4th Floor, International Building, No.218 Binwang Road (宾王路218号国际大厦4楼 )
Opening Hours: 20:30 pm-02:00 am   
Telephone: +86 0579-85021199
b. Pago Club  
Pago Club(Pago 酒吧)is another hot club in Yiwu. prices here are cheaper than Means, and thus attract students more. You can also enjoy the foreign dancers' show here. In addition, it's worth mentioning that Pago's service is really good.
Address: 2nd floor, Zone B, Jin fuyuan Building ( 金福源大厦B区2楼 )
Opening Hours: 21:00 pm-03:00 am      
Telephone: +86 0579-85080555
3. Chinese Hollywood Studio
Known as the Hollywood of China, Hengdian World Studios (横店影视城) covers an area of more than 2,500 acres and it is the largest film and television shooting base in the world. You must be familiar with those movies:
The Mummy: Tomb Of The Dragon Emperor,Kung Fu Killer,Death from Above,The Children of Huang Shi,Kings of Kungfu,
all of them are shot in Hengdian! Sound exciting to visit there?   
If you don't have time to visit Beijing's Forbidden City, you can go to the Palace of Ming and Qing, which is a full-scale replica of the Forbidden City. You may bump into the crew of a movie being shot, visit some of the famous movies or TV series shooting sites, and even experience the shooting yourself!
Some recommending places:
a. Place of Ming and Qing Dynasty 明清宫苑
Ticket Price:¥170 ($25)    
Opening hours: 08:00 am-16:30 pm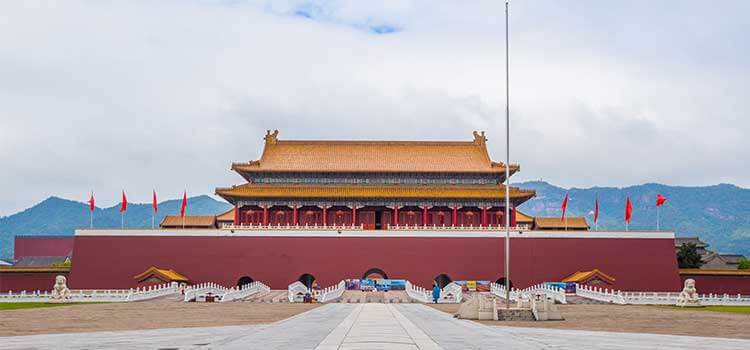 b. Dream Valley 梦幻谷
Ticket Price:¥295 ($43)
Opening hours:
13:00 pm~20: 00 pm (Fri.-Sat. from Jun 15 to Aug 31)          
13:30 pm~20:00 pm (Sun.-Thur. from Jun 15 to Aug 31)
16:00 pm~20:00 pm (other)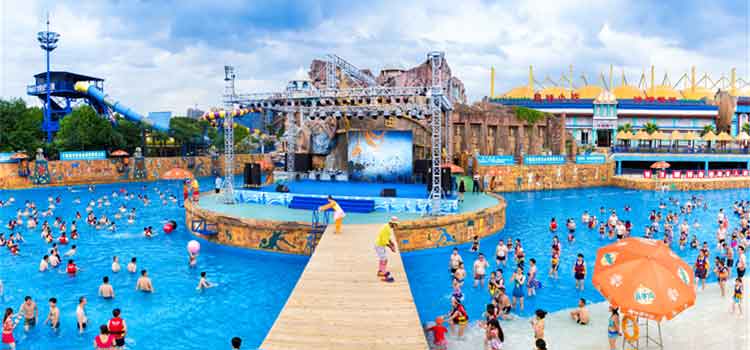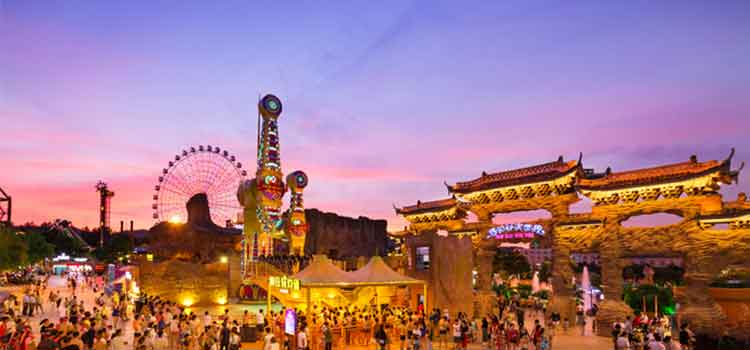 c. The Palace of Emperor Qin 秦皇宫
Ticket Price:¥170 ($25)  
Opening hours: 08:00 am-17:00 pm
Address: No.42, Wansheng Street, Hengdian Town, Dongyang, Jinhua ( 金华市东阳市横店镇万盛街42号 )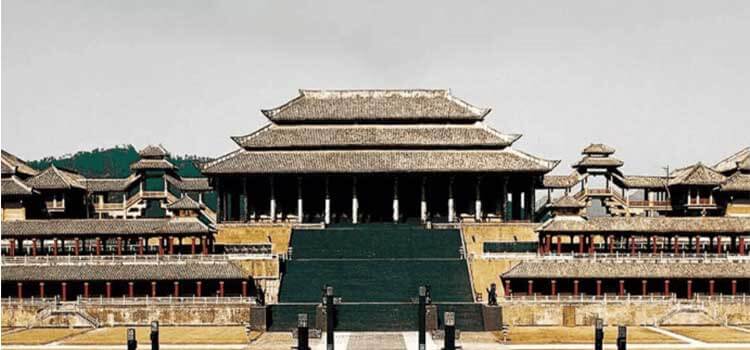 How to get there?
Hengdian World Studios lies in Dongyang city, about 30 kilometers away from Yiwu, so you can call a tax to there at a cost of 100 RMB ($14.5) around. You can also choose a tour group and take a group bus, which will save nearly half the whole fee (ticket Price & fare).
4. Shopping Centers
a. Heart of Yiwu
As it is named, Heart of Yiwu (义乌之心), situated in the downtown of Yiwu. It is a landmark building looking like an aircraft carrier. The idea of this building means that in the world small commodity sea of Yiwu, a brand-new commercial flagship is set to sail to help launch a new leap in Yiwu's business.
It has luxury brands like Gucci, Dior, Michael Kors, and popular brands like ZARA and UNIQLO. A street of bars is open for 24 hours. The pedestrian garden on the top floor is also a good place to explore.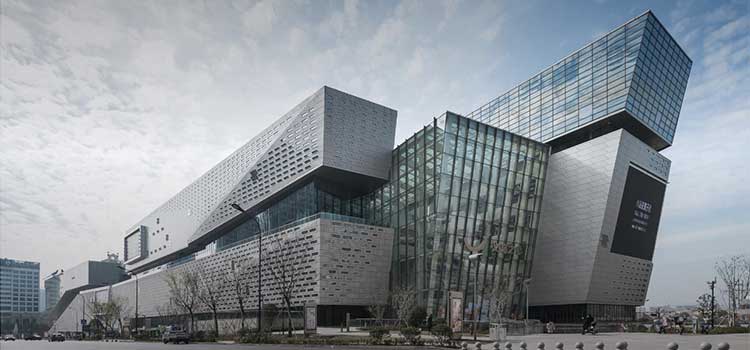 Address: Intersection of Futian Road and Chengbei Road(福田路与城北路交叉口)
Opening Hours: 10:00 am~22:00 pm
b. Wanda Plaza
Wanda Plaza (万达广场) is a large chain of shopping plazas. Except for a shopping mall, it also integrates an office building, city commercial street, five-star hotel and high-end apartment. The investment of Yiwu Wanda Plaza reaches up to 10 billion RMB and covers an area of 650,000 square meters. In this Plaza, you can well organize and balance your work and daily life.    
Address:  No.9, Xinke Road, Choujiang Street ( 稠江街道新科路9号 )
Opening Hours: 10:30 am~22:00 pm
c. Glory Mall
Glory Mall (新光汇) is located in the CBD of Yiwu and next to Shangri-La Hotel. Compared to Wanda Plaza and Heart of Yiwu, the consumption is lower here. It is a nice choice to have a cup of Starbucks here in your break. What's more, there are many novelties in this mall like a super big doll-catching machine, Room Escape and a Children's Park.
Address: Intersection of Futian Road and Chengbei Road(福田路与城北路交叉口)  
Opening Hours: 10:00 am~22:00 pm
5. Massage Centers
Massage can release your fatigue of all day. There are many Massage stores in Yiwu, and the price of basic foot massage is between
60-130RMB ($10-$20). 
Here I recommend Sun Alian(阳光阿莲), good service, professional technique, and low price are their highlights. It now has many chain stores after almost twenty years of development. The list of their chain stores is as follows, you can let the cab driver take you to the nearest one.
Store 1: 
Address: No.19, Building 32, Xingzhong Community(兴中小区32栋19号)      
       Telephone: +86 0579-85591222   
       Opening Hours: 10:00 am~01:00 pm
Store 2: 
Address:

No.1, Building 56, Zone 2, Changchun Community (长春二区56幢1号) 
       Telephone: +86 0579-85061333
Store 3: 
Address: 2nd floor, Building 3B, Danxi Jin Street, Beiyuan Street (北苑街道丹溪金街3B幢2层)  
       Telephone: +86 0579-83451666
Store 4: 
Address:

4th floor, Building A4, Headquarters Economic Park, Beicun Road(贝村路总部经济园A4栋4楼) 
       Telephone: +86 0579-83586555
Store 5:

Address: 

No.158, Choujiang City Road(稠江城店路158号)
       Telephone: +86 0579-85484151      
       Opening Hours: 08:00 am ~02:00 pm
6. Fo Tang Ancient Town
Have you ever visited China's ancient towns? Have you ever seen the Chinese variety show "Keep Running"? Fo Tang Ancient Town (佛堂古镇) was once one of the locations where the show was filmed. 
Wandering on the old streets and experience the historical changes of the town. Here you can try a lot of Yiwu specialties, such as Tang Yang, Donghe Meat Pancake, Qian Zhang Noodles, Brown Sugar and so on. Not far away from the town, there is the largest temple in Yiwu, Shuanglin Temple, attracting many visitors from around the world.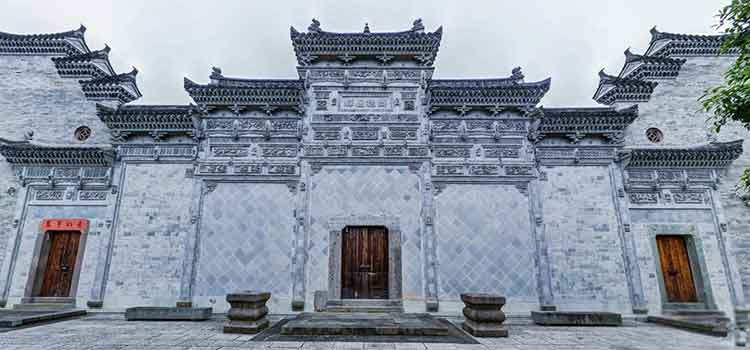 Address: Near No. 139, Jianshe Road, Fotang Town(佛堂镇建设中路139号附近)     
Ticket: free