Wholesale Pillows
Private Label Manufacturer
With the huge pillow manufacturer base of Jingsourcing, you can freely access the manufacturer resources of any pillow type.  We are dedicated to helping you wholesale and customize pillows at competitive prices.
With the expertise of our professional agents, you are bound to having a hustle-free experience when wholesaling and customizing pillows from China.
Get Your FREE Quotation by Filling Out This Form
Foil printing pillow has become a common addition for home decoration, making it very salable. It is of square decorative design made of 100% polyester. These cushion covers undergo a sublimation printing method used to decorate the outer front cover in different designs.
Its vibrant designs, high-quality materials make it suitable for bed, sofa, and couch use as it is comforting and soft to touch. On average, with a minimum order of 300 pieces per design, the wholesale price for the foil print pillow cover ranges from $1.5-$3 in US dollars.
Embroidery pillows have been gaining popularity in the past years because of their quality design. Their simple yet classy embroidered design makes them perfect for any home décor. The included inserts are polyester cotton contributing to its softness and firmness. The cover has a zipper closure making it easy to remove the cover.
The most suitable cleaning method to use is a spot or wipe clean. The average weights of embroidery pillow are 1.3 pounds and are available in all sizes. The minimum order quantity is 500 pieces/color/design, with the wholesale price ranging from $3 to $7. Vintage, custom, and DIY embroidery pillow designs are available. These pillows are soft, lightweight, breathable, and also easy to clean.
Woven pillows make a good addition for bed, couch, and lounge decoration. The machine knitted pillowcases are well designed with both modern and natural beautry, available in different sizes and designs.
Averagely, the wholesale price range from $3.5 to $7 with a minimum order quantity of 500 pieces/design/color. The covers are of concealed zip, therefore easy maintenance.
Sequin pillows contemplate a luxurious yet stylish design. Sequin pillow covers have gained popularity because of their reversible nature, thus making them salable. These pillows have undergone sublimation printing by incorporating two colors of reversible sequins on the front cover.
Besides that, one can still personalize a blank sequin cover through sublimation printing. Its maintenance is simple but limited to hand wash only. All sizes are available. The wholesale price of these pillows is $1.6-$3 with a minimum order of 300 pieces/design/color.
Polyester Linen / Artificial Linen Pillows
The polyester linen pillow is one of the most common and inexpensive throw pillows in the market. Since polyester fiber is lightweight, the pillow usually weighs about one to three pounds. It is of square decorative design and blends easily into various decor themes.
More so, they are machine washable, soft, and emit minimal to no odor. Though polyester linen pillows are available in different sizes, they also come in different loft and firmness settings. On average, polyester pillows wholesale price range from $1.5 to $3.5 with a minimum order of 300 pieces/design/color. Zipper closure and removable inserts make it convenient for use.
Since its popularity in 2012, corduroy pillows remain one of the best handmade throw pillows for home decoration. They are available in various sizes, designs, and colors.
A hidden zipper resembling the pillow color is also included to ease the removal and insert of the stuffing. All seams are closed. The cover is machine washable, super soft, and comfortable for weddings, bed, couch, or lounge. In addition, the price is eco-friendly. Each corduroy pillow goes for $1.5 to $3 with a minimum order of 300 pieces/design/color.
Polyester silk pillows are trendy for their shiny finish, making them fit any home décor style. Silk materials are smoother and softer to feel. It is naturally hypoallergenic therefore best for those who have allergic issues. These square-shaped pillows are multicolored. It only needs dry cleaning to maintain its design.
Besides, it has various skin and beauty benefits: wrinkles reduction, fine lines reduction, etc. This pillow adapts to body temperature, therefore, creating an optimum sleep environment. Due to its skincare benefits, the pillow is highly saleable. The price range is $1.5 to $3 with a minimum order of 300 pieces/design/color.
Why Choose Us to Import Pillows from China?

When you wholesale pillows on your own, you might be limited by high quotations. If you choose Jingsourcing, you don't have to worry about this. Because we can provide you with reliable sourcing services and help you find the right supplier at a fair price.

Jingsourcing has established close relationship with many pillow manufacturers in China, by virtue of which, we can get relatively lower MOQs for our customers. Lower MOQ means lower risk and purchase cost, which is rather important to any business owners.

We will take all the pillows produced by the manufacturer to our own warehouse first, then we will carefully check and strictly inspect the quality of all your goods to make sure there are no quality problems before the goods are shipped out of China.

Compared to the goods value of pillows, the shipping fee will also consist of a considerable part of your purchase cost. But with Jingsourcing, you'll be entitled to discounts from many top freight fowarders, which can significantly lower you shipping cost.
We've only displayed a limited number of pillow types on this page.
If you are interested in more options for wholesale and customization, you can just simply send a picture or product link from e-commerce platforms such as Amazon or Ebay to us, and a professional agent will take care of the rest. 
Pillow Manufacturers in China

Hangzhou Yintex is a home textile products manufacturer located in Hangzhou, Zhejiang Province of China. Its geographic location gives it unique convenience in international shipping, enable it to export its pillows to countries and regions such as the USA, Mexico, and Australia.
According to their company profile, the manufacturer has a manufacturing base covering 5,000 square meters with over 150 employees, and nearly 70 percent of their manufactured products are exported overseas. This manufacturer is specialized in manufacturing economic feather pillows, silicone polyester pillows, duck-down pillows, and memory foam pillows.

This is a large-scale pillow manufacturer located in Yangzhou, Jiangsu Province. It features the manufacturing of latex pillows. The raw material that they use is natural latex imported from Thailand, and their products are manufactured with state-of-the-art technology under a strict quality management system, so they claim.
As shown in their company profile, they were established in 2009 and now cover a factory area of 44,000 square meters with around 800 workers. And they have several self-owned brands focusing on different product niches made from latex, including latex pillows, latex mattresses and latex sheets.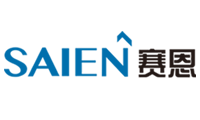 Located in one of the biggest cities of China – Shenzhen, Saien calls itself the first manufacturers that combines gel and memory foam on their products in the Chinese home textile industry, and also the first one to highlight disinfection function in traveling pillows and mattresses.
Their company info shows that they are established in 2011 and now have about 100 employees. It mainly focuses on the research and development of home and traveling textile products such as sleep pillows, which makes it a good option for buyers who are in need of private label.
Pillow Manufacturers in the USA

UnitedPillow Manufacturing is a pillow factory located in Miami, Florida. United Pillow mainly focuses on the manufacturing of foam cushions, fabrics, and pillows.  As a factory-direct manufacturer, their products cover many industries including the decorating industry, the medical industry, and the tourism industry.
As they claim, they can customize pillows of any size according to customers' requirements and deliver the products directly to the customers' homes or companies, which makes them a good option for private label in the USA.  What else worth mentioning is that they have another website, pillowsxpress, as a dedicated division specialized in pillows for different kinds of uses.

PillowDeluxe is a pillow factory located in New York. Their business started in 1995 in the upstate area of New York. This factory features the manufacturing of all kinds of stylish sleep pillows. As shown on their website, their use only natural filling or non-recycled poly-fiber for their wholesale pillow inserts.
They highlight the luxury and premium features of their product on their website. And their business scope covers many industries including healthcare, governmental, and the retail industry or even for military uses. According to their website, they do also offer customization services and product assurance.
Pillow Manufacturers in India
1. Shubh Lifestyle Creations

Shubh Lifestyle is a pillow manufacturer in Delhi. It was established in 2000 and features the manufacturing of sleep pillows. The products manufactured by them are usually exported to the United Kingdom, South Africa, and Qatar. They also have their packaging facility located in Delhi by which they can provide convenient packaging services to their customer.

This is a pillow manufacturer in Mumbai. According to their company profile, it provides one-stop solutions for customers with decorative needs. Their products are mainly focused on the home furnishing market, and pillows are one of their featured categories. The main pillow types that they manufacture include cotton pillows, foam pillows, feather pillows, travel pillows, and contour pillows.
Pillow Manufacturers in Canada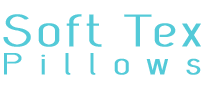 Soft Tex Pillows are one of the pillow manufacturers in Canada that covers both the Canadian and American markets. It was established in 2006 and now has a daily manufacturing capacity of 16,000 pillows. One thing worth mentioning according to their website is that they received the ECO LOGIQUE accreditation, which demonstrates their efforts in material recycling.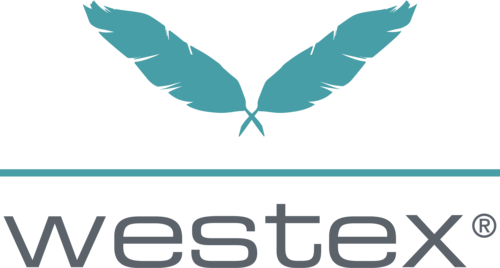 Westex is a pillow manufacturer in Canada with a long history starting from 1980, according to their company profile. It is one of those design-drive manufacturers that provide private label solutions to their customers. They have their facility covering an area of 110,000 square feet located in Mississauga which gives them considerable warehousing capacity – up to 1,000,000 units of products are store there as they claim. As for pillows, they manufacturers over 12,000 sleeping pillows per day.