Are You Importing from China?
Do You Want to Import from China?
See how Jingsourcing help you source products in China.
We are the best Chinese Sourcing Agent, helping small business source products in China.
Why Jingsourcing is different from others?



Our Blog Shares Valuable Trading Information
There are many articles sharing trading knowledge on internet, but usually they are boring and useless, because they always talking about concept and theory.
Quite different from them, all our blog article s are more practical and useful for you, when import products from China.
As sourcing products in China for years, we know supplier's tricks well and will show you how Chinese manufacturers work, in different aspects.
Zhu Jing
Many importers who are purchasing products from China want to find real factory suppliers, not any […]
Zhu Jing
Early in April this year, my European client Jakub told me about this interesting Lamzac Hangout and want […]
We Can Help You Source These Products
To provide you good service, currently we only help you source products in following areas, which we are familiar with.
We will help you source other products in the future.
   

Outdoor & Sports

 

Household & Garden
| | |
| --- | --- |
| | |
|   Toys & Kids | Stationery & Office |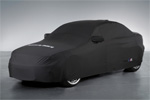 Car Accessories
| | |
| --- | --- |
| | |
| Party & Events | Pet Products |
| | |
| --- | --- |
| | |
| Electronics Products | Hardware & Tools |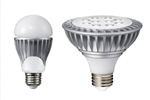 LED Lighting
How Do Other Customers Say


"Before knowing Jingsourcing, I searched and bought toys products on Alibaba all by myself. It took me too much time, and had lots product problem when I received them.
Working with Jingsourcing , I saved 70% time on sourcing products, and no more product problems."
"I know Jingsourcing.com on internet by random, and I was really curious about this site. So I try asking them to help me source gymnastic balls, and I got very good quote after 18 hours. I really like their working style, very efficient."
"Every time I need some products, I will ask them for quote first. It's interesting that they are never afraid for price comparison, and always can find suppliers meeting my request."